Aromatherapy oils not only let you breathe in oh-so-pleasant, reinvigorating scents in the air. They can also help you relax, lift your mood, banish your headaches and migraine--even drive away insects. And some of them can make you fall asleep faster, deeper.


Aromatherapy oils may be dispensed in many ways--sprayed with an atomizer; mixed into candle wax, bath gel, massage oil, or body lotion; burned over a lamp; or used with a vaporizer or reed diffuser. You can make aromatherapy liquid spray for freshening rooms, linens and car interiors as a sideline business, for which you\\\'ll only need P1,600 to get started.
Many of those who make room spray on a small scale also make other fragrance products like cologne, lotion, bath gel, and massage oil, which they can sell together as wedding or corporate giveaways. You can tap this market and also retail your products through home-care stores, car accessories stores, or online stores. You can vary the packaging for your products, such as packing them together with several bottles of room spray, linen spray, and car freshener in a single gift basket.


ADVERTISEMENT - CONTINUE READING BELOW
Pay special attention to your label design and packaging. Both must be eye-catching and refreshing to look at, especially if you are going to place your products in a retail store. This way, your products can stand out from among the other brands on display.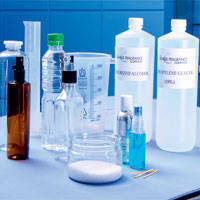 MATERIALS NEEDED:
184 ml 96 percent  deodorized alcohol, P160 per liter
½ teaspoon (0.72 ml) fixative, P300 per 120 ml
38.4 ml demineralized or distilled water, P9 per 330 ml
3.6 ml fragrance-grade dipropylene glycol (DPG), P388 per liter
12 ml fragrance, P500 per 120 ml
2 drops liquid food color
1 pc 500ml Boston bottle with mushroom cap, P20. (A Boston bottle is a specialty bottle with a round body and round mouth.)
1 pc 200ml bottle with sprayer for packaging, P25
1 pc graduated cylinder, P180
1 pc measuring spoon
1 stick toothpick
In making fragrance products, only use fragrance-grade DPG. This substance is a water-soluble, colorless liquid with low odor and volatility. It is often used in cosmetics and fragrance products as diluent (diluting substance). The fixative, on the other hand, slows down the evaporation of fragrance compounds, allowing for longer scent life.
ADVERTISEMENT - CONTINUE READING BELOW
The combined volume of the liquid materials you will use is 238.72 ml


The finished product should be aromatic liquid, consisting of 77 percent deodorized alcohol, 16 percent demineralized water, 5 percent fragrance, 1.5 percent dipropylene glycol (DPG), and 0.3 percent fixative. Whether you are producing less or more of this product, the proportion should remain the same.
PROCEDURE: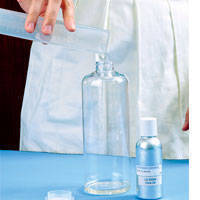 ADVERTISEMENT - CONTINUE READING BELOW
Step 1: Using the graduated cylinder, measure the fragrance and pour it into the Boston bottle.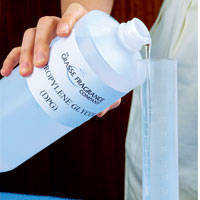 Step 2: Likewise, measure the DPG and alcohol, and add them to the fragrance, one after another, in that order.