To get started in car-shampoo making, you will need roughly P3,000 in initial capital. You will need it to purchase the ingredients, utensils, and equipment listed below.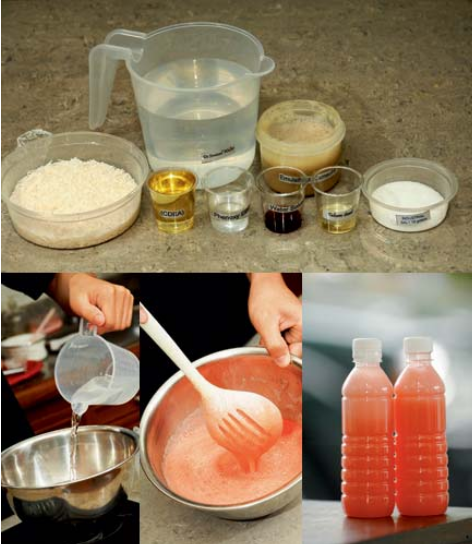 Ingredients: (prices listed are not indicative of current market prices)

80 g     Needle-type coconut fatty alcohol sulfate (CFAS), P129 per kg
840 g  De-ionized water or distilled water, P20 per liter
30 g     Coco diethanolamide (CDEA), P80 per 1/2 L
1 g        Phenoxy ethanol, P550 per kg
2 g       Ethyl alcohol, P130 per liter
10 g     Emulsified carnauba wax, P250 per 250 ml
4 g       Fragrance, P375 per 120 ml
20 g    Industrial salt, P10.25 per kg

 
ADVERTISEMENT - CONTINUE READING BELOW
Utensils and equipment:

Mixing bowl, P500
Plastic ladle, P35 to P50
Funnel, P13
Plastic jigger
Weighing scale, P200
4 pcs. 250 ml-opaque bottles for packaging, P10 per piece
PROCEDURES

STEP 1: Pour the de-ionized water in the mixing bowl and heat on medium fire until it becomes steaming hot. With the use of a ladle, add and mix the CFAS into the steaming water. Using the needle-type CFAS rather than the powder type is preferred to give the end-product a clearer texture. Powder CFAS is usually used in making powder detergent; if used in liquid wash or shampoo, on the other hand, it would give the shampoo a cloudy texture.


When mixing the CFAS into the steaming hot water, stir slowly so the mixture does not bubble up. The appearance of a few bubbles is acceptable, though.