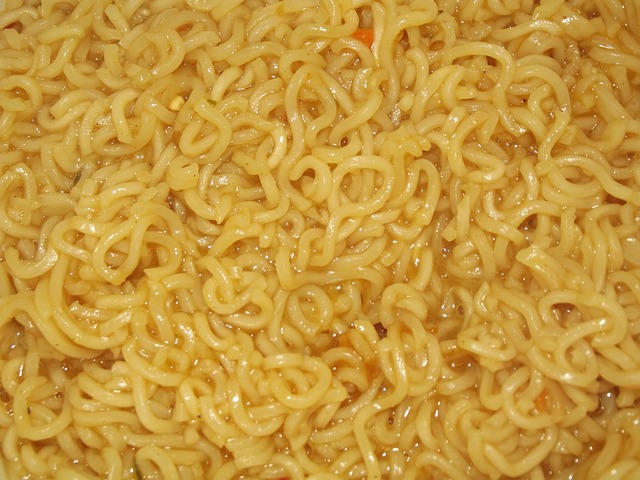 Sipping a hot bowl of noodles would be perfect this rainy season, and if you are planning to put up a food business, why not a noodle house? And it would be even better if the pasta you'd be serving comes fresh straight from your own kitchen.


[related|post]Making your own pasta is easy, for the only equipment you'll need aside from a couple of utensils—pizza roller/cutter, bowls, and strainer—is a pasta-maker that costs P1,200. If you are planning to produce pasta or noodles in bulk, though, you would also need a dough kneader that costs P30,000 and up, depending on the capacity. You'll find both the pasta-maker and the dough kneader in bakery supply stores at Divisoria in Manila.


To start making pasta, sift 250 grams of all-purpose flour (APF) using a strainer. You may also use bread flour especially for noodles; bread flour is less costly than APF. Form a mound of the sifted flour on a tabletop, then scoop out a well in the center of the mound. Break the egg, pour its contents into the hole. Add 1 gram of salt, and using your hand, work the egg, flour, and salt in a circular motion. Do not beat the egg, for doing so will make your dough foamy and rough.


ADVERTISEMENT - CONTINUE READING BELOW
PROCEDURES

Knead the dough by folding it towards you, then push it down and away from you using the heel of your palm. Do this repeatedly until the dough becomes fine and smooth.


If the egg alone is not enough to mix in all the flour, add water as necessary. Bread flour requires more water than APF.


As you repeatedly knead it, the dough becomes elastic. Once the dough becomes fine, smooth, and elastic, let it rest for 30 minutes. To rest the dough, put it in a bowl and cover it with a clean cloth or plastic.


After 30 minutes, get the dough and cut it into halves using a cutter. Then set the pasta-maker to the No. 1 or the widest setting. Fold the dough and put it in between the rollers of the pasta-maker, then turn the lever. Roll the dough eight times until it further smoothens and flattens. Once smooth and flat, adjust the pasta-maker to setting No. 2; roll the dough again twice. Repeatedly do these until you reach setting No. 9 or the narrowest setting.


ADVERTISEMENT - CONTINUE READING BELOW
You may now cut the dough to your desired shape and pasta variety. The pasta-maker has rollers and attachments that will help you make your spaghetti, spaghettini, linguine, and fettuccine. To make noodles, spaghetti or linguine, choose the appropriate gear or attachment and roll the dough into it. To make farfalle, lasagna, ravioli, and cylindrical types of pasta, spread the dough onto the table and cut it using the pizza roller or an electric pasta-maker with special nozzles.