The increasing number of pet grooming centers and pet spas indicates that being pampered nowadays is not just for humans but also for pets, especially dogs.
The population of dogs and cats in the country has been steadily rising, an indicator that the market for pet grooming products is quite substantial. Typically, grooming products available in the market for pets are anti-flea shampoos, conditioners, and soaps. This project, on the other hand, will show how to make cologne for pets.

A starting capital of P1,000 is enough capital to buy the initial inventory of pet cologne: 125ml perfume oil (P545.64), 1L ethyl alcohol (P179.20), 1.5L distilled water (P35), a bottle of water-based food color, and 5 pcs 250ml bottle with sprayer (P22.40 each). Out of this, you can produce five 250ml bottles of pet cologne.


The basic formula for producing pet cologne is 3 percent perfume oil, 72 percent ethyl alcohol, 25 percent distilled water. So whether you\\\'ll be producing just a bottle or hundreds of bottles of pet cologne, this formula may be used.

For this project, you\\\'ll be filling up a 250ml bottle so you need the following materials:
ADVERTISEMENT - CONTINUE READING BELOW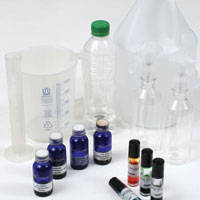 7.5ml                  Perfume oil
180ml                 Ethyl alcohol
62.5ml                Distilled Water
2 to 3 drops     Water-based food color

Procedure: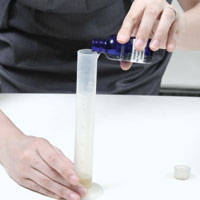 1. After measuring the materials needed, mix the perfume oil with ethyl alcohol in a beaker or straight in its packaging bottle. Cleanse the container you used for the perfume oil with the remaining ethyl alcohol so that none of the perfume is wasted.
ADVERTISEMENT - CONTINUE READING BELOW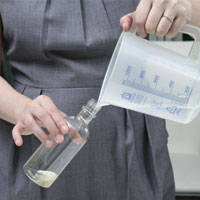 2. Add the distilled water into the mixture and shake the bottle to mix up everything.