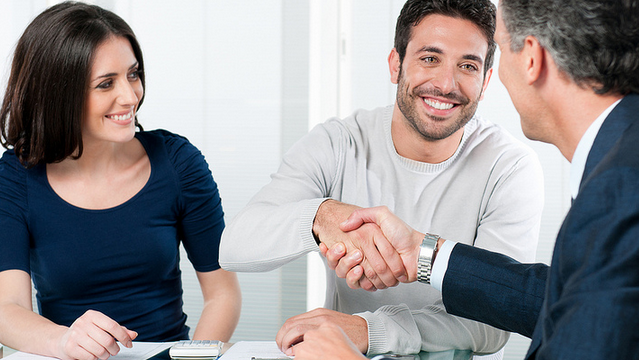 One of the greatest problems that entrepreneurs encounter is the lack of funding. While most would use their savings or sell some assets to help finance their business, as a business grows, business expenses often outstrip the entrepreneur's ability to independently finance them. It is often necessary for entrepreneurs to borrow from lenders such as banks to finance or expand their business.


However, given the economic downturn, most lenders are now more reluctant to lend, especially to startup businesses that don't have prior credit records with them. Even if they do get them, startups are more often than not given loans at very high interest rates.


But according to Henry Go, a management and finance consultant with HiSYNG Business and Financial Consultancy, most entrepreneurs can avail of loans with good terms, provided they can impress their lenders. Here are 10 tips he says will help impress lending institutions:


1. Know your business. 
This will immediately give comfort to the lender, for they will know that they are dealing with a serious borrower.


2. Be ready to submit thoroughly prepared documents as may be required by lender. 
These include historical audited financial statements, bank statements, and a detailed business plan.


3. Consult a reputable financial advisor/consultant. 
A consultant can usually provide the necessary inputs for putting up a credible business plan and come up with the number that best suits your requirements.


4. Do your research. 
If you decide to go through the borrowing process without a consultant, then scout around to find out which loan options and which banks best suit your needs.
ADVERTISEMENT - CONTINUE READING BELOW



5. Plan ahead. 
Anticipate the questions a lender may pose and have honest, well-researched answers ready. Decisions to lend are fact-based—don't be idealistic when answering questions and providing projections. Lenders will appreciate your practical perspective. It is also be wise to organize all your documents prior to the meeting with the bank, for easy access to specific items when requested, and to show your meticulous attention to details.


6. Show sincerity. 
Given the tight credit market, managing risk is increasingly important for lenders. With this in mind, consider providing ample collateral toward your venture if possible. Your willingness to invest in your business—and in your success—reflects your own confidence in your plan.


7. Preparation before meeting with your lender is key.
The time and commitment you dedicate in advance may help increase your appeal as a solid loan candidate in this competitive market.


8. Treat your lender as a business partner. 
You need to disclose everything about your company to your potential lender. Full disclosure about your financial position is essential in building an excellent reputation with the lender. Giving a full disclosure also means not exaggerating the truth. It's never a good idea to mislead the lender by making unfounded positive comments about the future.


9. Impress with a good reputation. 
Maintaining a good reputation is one of the best ways to impress a lender.


10. Remain loyal. 
Stay loyal to your lender. Keep giving them business and good projects and good deals. In other words, you can improve your relationship with lenders by also bringing them business.
ADVERTISEMENT - CONTINUE READING BELOW
Photos from Flickr (Abdelilah Lizoul and TriState Finance)