Possibly more important than getting a good location is getting a good deal for that location. The benefits of a good location could be wiped out by a rent that is too steep.


There have been many cases of well-located businesses that failed because of high rental rates or poor relations with the landlord, says Deus dela Cruz, a professional locator for members of the Association of Filipino Franchisers Inc. and Mang Inasal.


Your negotiating skills would have come into play in order to get the rent you are comfortable with. Before negotiating with your prospective landlord, however, there are some things you must do first, says dela Cruz:

 
A. RESEARCH

1. Foot traffic
Whether you are negotiating with the malls or independent landlords, be prepared with your research. For example, when scouting for prospective sites, make it a point to visit the location several times.


Go to the place at various times of the day. Do not visit the place only on "strong" days like Monday and Friday; go also on traditionally lean days, such as Tuesday and Thursday. This will give you a clearer picture of the amount (whether pedestrian or motorist), and kind of foot traffic in that area.
ADVERTISEMENT - CONTINUE READING BELOW


Visiting the site at different times of the day, on different days, will allow you to determine the sustainability of the location in terms of foot and motorist traffic. If your product or service is directed to the mass market, look for a site that is heavy in foot traffic.


For more upscale establishments, look for a location with high motorist traffic. In this case, you have to have a location where parking is available.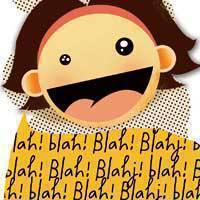 ADVERTISEMENT - CONTINUE READING BELOW
2. Other businesses in the area

You must also observe the other commercial establishments in your desired location.

Dela Cruz says that while most people look at traditional indicators- like competitors in the area as well as the presence of offices, hospitals, churches, and other places where people tend to congregate – there are other more subtle indicators one should look at.


For example, dela Cruz says that it would not be wise to locate a high-end restaurant in an area where there are pawnshops. Instead, the restaurateur must put his business in a site near banks. "A pawnshop in the area tells me that people there are probably not spending so much," says dela Cruz, "while in an area where there is a bank, people usually have money to spend."