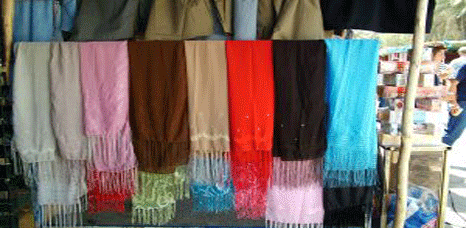 Startup entrepreneurs often use bazaars to test their products before launching in bigger markets, with some businesses growing into full-fledged stores. True, the number of bazaar organizers in the country is already sizeable, as bazaars and bazaarista merchants have become part of the Philippine business landscape. However, there is always room for growth.


How does one set up one's own bazaar? Entrepreneur Philippines talked to the Network for Enterprising Women's Myren Garcia and Virginia Anne Fadrilan, and here's what they shared:

 
Build a network
Online social networking is good, but mingling in real time with existing tiangge businesses is even better when it comes to finding vendors for your bazaar. Go around and befriend vendors whom you can interest in joining your market.

 
Lay down the prep work
Find a good location, have your concept down pat, and market your bazaar months before the event. First, good venues get booked early, so if you want the coveted weekend slots, reserving at least 3 months in advance is a wise move. Second, marketing the bazaar at least a month before can be down through traditional flyers, word-of-mouth, and online marketing such as through e-mail blasts.


ADVERTISEMENT - CONTINUE READING BELOW
Keep your vendors happy
Your objective is to make these vendors want to join you in your future bazaars. How to maintain your relationship with them? Give official receipts to ensure a high level of trust. Inform the vendors about the rules and regulations for such important matters as the termination fee, bazaar duration, outside signs, cleanliness, and care for one's goods.