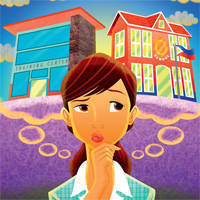 In contrast to a school, a training center may be open only whenever there is a scheduled course to be taught, which can last anywhere from one week to a few months.
Training centers can teach a whole gamut of specific skills such as foreign language, speech and grammar, vocational courses, technical courses, art, sports, entrepreneurship, or even personality enhancement.


In other words, while a school teaches all subjects in general and is a preparation for  higher and specialized education, a training center teaches only one skill in particular and is already a preparation for an intended job or hobby.

 
1.    Staffing

Instead of board-passer educators, lecturers and speakers who are outstanding in their field  usually staff a training center. This is because a training center teaches practical skills that can be utilized right away.
 2. Teaching method

Whereas the teaching method in a school is formal and theoretical, the method of  instruction in a training center is usually free flowing, informal, and practical. The speakers are like friends who give practical tips and secrets of the trade, and they usually present actual examples and their own experiences.
ADVERTISEMENT - CONTINUE READING BELOW

3. Registration

Should you decide to open a training center, make sure to first register and obtain clearance with the Technical Education and Skills Development Authority (TESDA), if the particular skill you want to teach is under TESDA's auspices.


 Starting a training center

Training centers cater to various training needs of people for work, livelihood, personal enrichment and even hobbies.