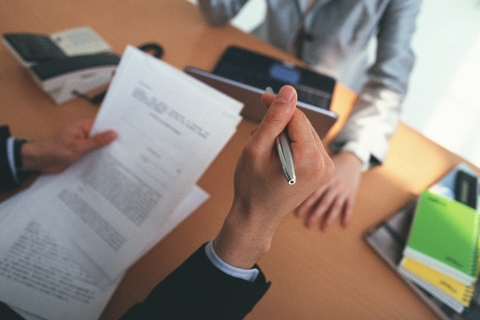 <>New entrepreneurs should understand that there are basic requirements to be met when putting up a business. New businesses must have the required registration from various government agencies. It may entail much legwork, especially as there will be many documents to be furnished. But it surely is worth the effort.
Take note that it is always advisable to have the required and necessary registration documents before finally and formally launching your venture. This would avoid any hassle in the future. If you are not yet familiar with the process of business registration, here is a simple guide.
Business name registration
For sole proprietorship, register your business name first at the nearest Department of Trade and Industry (DTI) office. Present a copy of any government issued identification card and submit an accomplished Business Name Registration form (BTRCP Form 16A). Registration fees may vary depending on the coverage of the business name and the documentary stamp.
If a business name is registered in the
barangay
, no other business can register that same name in the area. The same goes in the municipal, regional, and national levels. Here are the corresponding fees for business name registration:   
Barangay
    -    P200.00
    Municipal    -    P500.00
    Regional    -    P1,000.00
    National    -    P2,000.00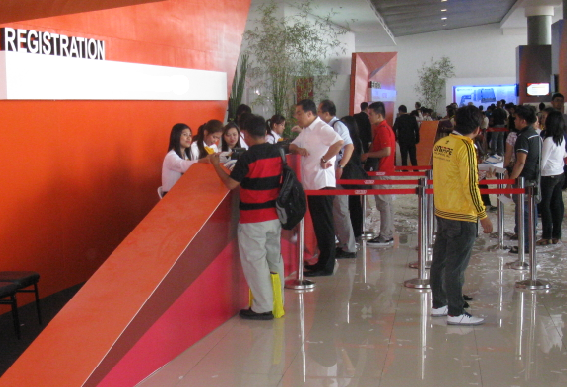 Partnerships and corporations must register at the Securities and Exchange Commission (SEC). Bring the Name Verification Slip (secured online or from the agency's name Verification Unit) along with the Articles of Partnership. Also provide a Written Undertaking to Change Corporate Name by any partner.
Mayor's permit
Register your business in the municipality or city where it is located. Bring your DTI or SEC Registration along with the articles of incorporation and these certificates: community tax, occupancy, and electrical inspection.
Barangay clearance is also required as well as building, fire safety, or inspection permits. Provide the contract of lease, a picture or sketch of the site, and SSS Registration (for employers). For restaurants, malls, or cinemas, a Public Liability Insurance must be presented.
BIR registration
To apply for a Tax Identification Number (TIN) at the Bureau of Internal Revenue (BIR), a self-employed or mixed income individual should present his or her birth certificate or any valid ID showing name, address, and birth date. The mayor's permit along with the DTI's Certificate of Registration of Business Name must also be submitted.
For Partnership and Corporations, a SEC Certificate of Registration for Partnerships and Corporations should be provided together with the mayor's permit.
SSS registration
The application for an SSS Certificate requires submission of filled up Employers' Registration form (SSS Form R-1), Employment Report (SSS Form R-1A), and Specimen Signature Card. Also required is a sketch of the business site. Single proprietorships should submit copies of the Business Name Registration and business permit.  
For partnerships and corporations, a photocopy of approved Articles of Partnership is required. The original copy must be presented for authentication purposes. Corporations must also bring the SSS Form R-1 and R-1A, signed by the President or any of their corporate officers.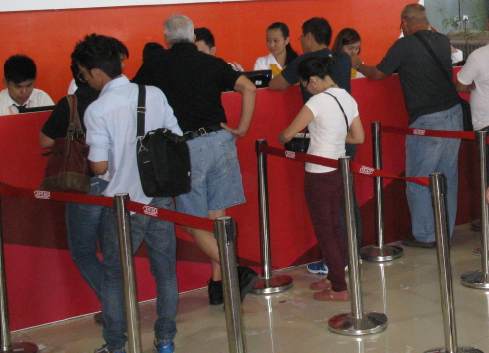 Self-employed members should submit the completed SSS Form R-1 and a photocopy of either baptismal or birth certificate.
DOLE registration
Business establishments with one or more employees are required to register in the Department of Labor and Employment (DOLE) for regulatory compliance with existing labor laws. Go to the nearest DOLE office in your area and fill up the required registration form. An attached copy of the SEC Certificate of Registration must be included.
PhilHealth registration
Duly accomplished Employer Data Record (ER-1) can be submitted at your nearest PhilHealth office. Attached to the ER-1 is the license to operate,
barangay
certification or mayor's permit, and the DTI registration for sole proprietorship and SEC registration for partnership or corporation.
PAG-IBIG registration
To obtain PAG-IBIG fund registration for sole proprietorship, submit accomplished employer's data and members data (for employees) forms, SSS Coverage and Compliance Certificate, DTI business name registration, and mayor's or business permit.
For partnerships or corporations, PAG-IBIG requires submission of copies of the SEC Registration or Articles of Partnership (for partnership) or Articles of Incorporation (for corporation) and By-Laws. Bring the original documents for authentication purposes.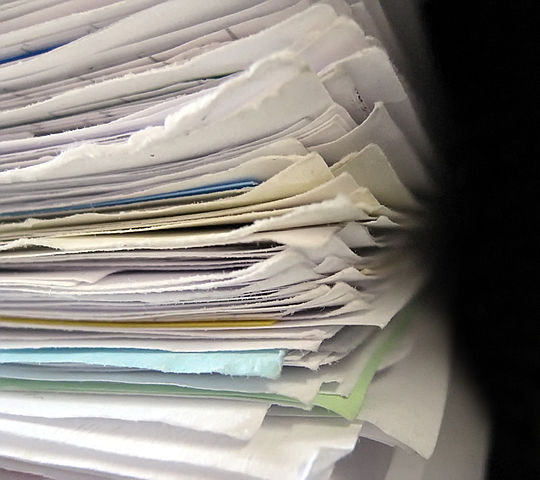 DENR Environmental Compliance Certificate
To secure the Environmental Compliance Certificate (ECC) for your business, submit a letter of request to the Environment al Management Bureau (EMB) of the Department of Environment and Natural Resources (DENR) in your area. State your intention to obtain an ECC. Attach Project Description, which should include raw materials or manufacturing technology to be implemented.
Submit estimated project capacity, type and volume of products and discharges, and proof of possession of sufficient capital for any proposed project. Don't forget to include a location map of the project area and a projection of manpower requirements.
Business registration requires completion of all these requirements. It may logically seem like a tedious process, but it can be easier when taken a step at a time. Be reminded that registration of your business is a responsibility that should not be overlooked.
ADVERTISEMENT - CONTINUE READING BELOW