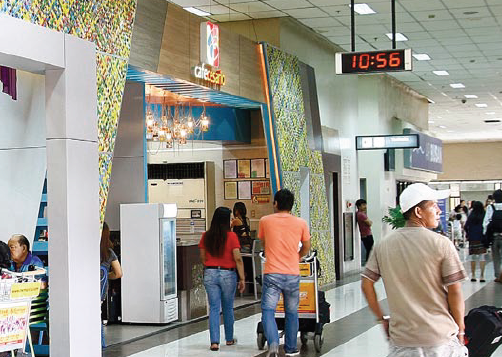 When Butch Carungay started to revamp the commercial areas at the Mactan Cebu International Airport in March 2013, he dispensed with democracy to get things done. That's what it took to turn the airport from what it looked like—a 'visual diarrhea'—to what it is now—an airport which might not be in the league of Singapore's Changi Airport, but one that gives passengers more than pit stops for otap, dried mangoes and danggit.

Welcome to District 32.

Carungay says District 32 is an attempt at creating the country's first branded airport experience. "I want people to know District 32 as a brand and as a showcase for Cebu's products and services," he says.

Carungay confesses to acting like 'a benevolent dictator' to get things done. There was a big pressure to deliver and make money because the rent was so high, he says.

Cesar's Foodland Inc., which is owned by Carungay's family, won the project to renovate the airport's commercial areas in September 2012. Renovations started in March this year and were on the final stretch as of June.

Aside from rezoning the commercial areas to make the layout more logical and easier for passengers to navigate, Carungay also ensured the concessionaires offered more than the usual souvenirs. Luxury items like leather bags, jewelry and even gourmet fare have been added, expanding passengers' choices.

The changes Carungay has made have already paid off. "There's a major improvement in sales after the revamp," he says. "It's not the ideal airport obviously, but it's the best we can do given the limitations that we have," he says. "It's an approach that should be leveraged in other infrastructure projects."

The limitations included restrictions on making structural changes to the building, preventing Carungay's group from adding essentials like air- conditioning units, lighting fixtures, or even water and power lines. They were also forced to do the renovations in phases because the airport had to continue operating.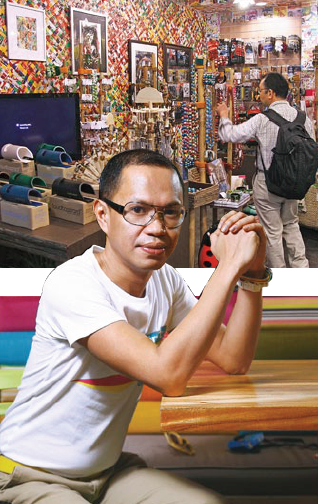 So how did he manage the airport's transformation? Here's how.

Zone commercial areas according to passenger movement

One of the major changes involved zoning the commercial areas according to passenger movement, making the layout easy to understand. "Before, you didn't really know where to go. Now, you'll see where you want to go. You have the food zone, the drink zone, and then the shopping areas," Carungay says.

Remove redundancies

"We also got rid of redundancies. Before there was too much of the same items being sold by different stalls. It was visual diarrhea," Carungay says. "It was all pasalubong, pasalubong, pasalubong. You'd be scared to go into the stalls because all the otap might fall on you," he says.

Now, District 32 aims for the right mix of retail and food shops. "Before, we were only capturing 5 percent of passengers, now it's about 95 percent. People are eating, looking around, shopping. Before, passengers would just go straight to their gates."

Net the big spender

Carungay says District 32 now also serves the A-B market, unlike before when the stalls mostly catered to the C-D market. "That's why we were only capturing a very small percentage of possible spend, but once we put in all these outlets then people started to realize they can actually eat something or buy something at the airport," he says.

Do research

Choosing what merchandise to display also took deep research, he says. "We looked at the fastest categories abroad on what people buy and that's what we give them. "We also observed what passengers are buying, touching and putting back."


ADVERTISEMENT - CONTINUE READING BELOW
Photos: Jun Pinzon

This story was originally published in the October 2013 issue of Entrepreneur magazine. Subscribe to the print or digital version of the magazine here.