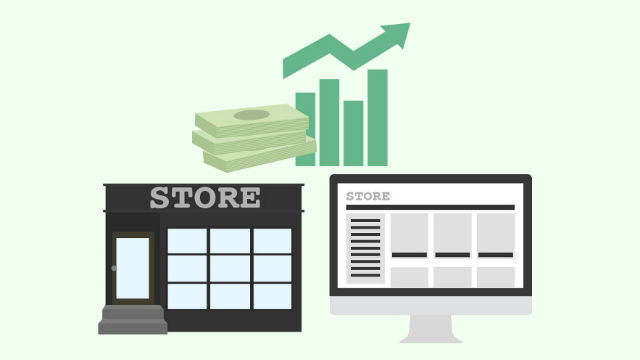 E-commerce, though now widely accepted, actually only became popular in the country recently. In 2012, a Nielsen study pegged Filipinos as consumers who turn to the internet more for product research than actual purchases, but we've all warmed up to online shopping since then: As many as nine out of 10 Filipinos now go online to shop at least once a month, the Visa eCommerce Consumer Monitor reported last year.

One would think that, with more services making the leap online, e-commerce outfits would inevitably edge out their brick-and-mortar counterparts. But the real question for today's entrepreneurs is not whether their physical stores can survive, but how they can thrive alongside their online storefronts. If you've got an online store of your own, here's what you should keep in mind:

Both online and physical stores should deliver a complete shopping experience.
"Merchandising products in-store and online is very different," says Janine Bacsa, who parlayed the success of her online store, Props Tools and Cosmetics, to a brick-and-mortar branch in Tiendesitas back in 2013. "We have to tie up [the customer's] experience of seeing it online and appreciating it in person." These two factors have to function together as seamlessly as possible for the best customer experience. For entrepreneurs, this is a tightrope act between enticing patrons and managing their expectations.

Online, merchants have to make sure their wares are accurately represented in photos and product descriptions. A "recommended items" feature may also help online shoppers in their browsing akin to a friendly saleslady at their side offering shopping advice, toning down the cold, transactional interface. Similarly, brick-and-mortar stores have to ensure that what customers see online is available for them to see in person. "When a customer sees and handles the products themselves, they should relive the enticement they felt when they first saw it online," Bacsa explains.

Having both online and physical storefronts should challenge the seller to improve their customer service.
Online shoppers prefer a fast, effortless process—58% of Filipino consumers surveyed in the Visa International report prefer e-commerce sites that store their payment details because of faster checkouts—so an efficient payment system is key. You should also offer the option for personalized log-ins so returning customers can easily make more purchases with their pre-entered information.

Customers should likewise be able to reach you at a moment's notice. "We see to it that our communications lines are conveniently open for both online and in-store customers," Bacsa says. Props Tools and Cosmetics readily fields inquiries over phone during office hours and responds to any emails and online inquiries within a 24-hour window to make customers "feel we are present in their shopping experience."

The seller has to ensure that their products are available both online and offline.
Online or offline, few things are more annoying for a customer than to find that the item they want is unavailable. All too often, one bad experience is all it takes to turn off a customer from a brand for good. Ensure that you have ample stock of everything you're offering to limit the chances of bad reviews.

Bacsa allocates a set amount of inventory just for online sales, readjusting the supply when necessary, but when you're running multiple sales points, the occasional stocking misstep is inevitable. "The best step we have taken for now to manage this is to make sure our balance sheets reflect the inventory on a daily basis," she shares.

The seller should understand the nature of shoppers.
Even if your online store is doing well, there's little risk of redundancy when you invest in a physical space, or vice versa. The trick is to leverage on their strengths: Physical storefronts give entrepreneurs the chance to interact with customers on a personal level, getting to know them better. But in e-commerce, "enticing customers online can take many forms," says Bacsa. Social media can play a big role, as can influencers. As a result, most new customers discover her brand through its website.

Not only do these two platforms cater to different customers, but they can also generate leads for one another. First-time buyers will still prefer to buy in-store where they can browse or test various products, says Bacsa. On the other hand, repeat customers usually already know what items they like, and are therefore more likely to rely on the convenience of buying online instead.

Filipino consumers still like to read up on a product before committing to a purchase, but thanks to the rise of local e-commerce, 63% of them now compare prices online instead of heading to physical stores. "Now that retailers can post virtual catalogs of their products, customers have a tendency to first check what is out there on the internet then find where it is accessible to purchase," adds Bacsa. "Having both online and physical stores creates a new and beneficial cycle of researching online, visiting the actual store, and then repurchasing it online."

Whether you're still planning your foray into business or are already running a physical store, there's no better time to dive into the world of online selling than now. By joining Digimall, Globe myBusiness' biggest online bazaar, you can set up your very own online store in a snap and reach your target market more efficiently. Digimall also offers perks like photography services, online store design, and more. Sign up to Digimall now!