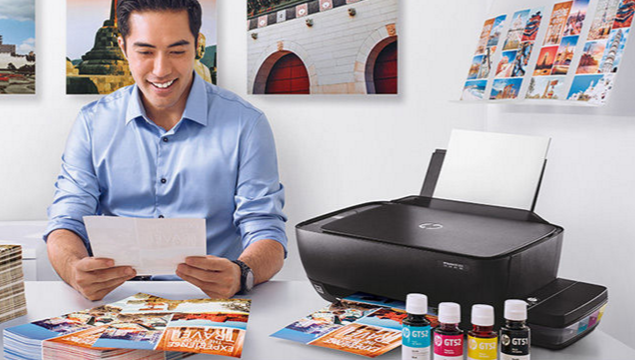 In a not-so-surprising move, HP (Hewlett-Packard) has jumped into the bandwagon through its refillable ink-tank color inkjet all-in-one printers.
The PC and printer maker particularly launched its HP DeskJet GT 5820 in the Philippines, targeting small businesses with its impressive features and practical printing economy.
The DeskJet GT 5820 easily facilitates printing, copying, and scanning. However, what sets this new inkjet printer apart from the rest is that it has wireless connectivity that can print and scan from a mobile device or tablet.
ADVERTISEMENT - CONTINUE READING BELOW
The new feature described as WiFi Direct makes it possible for users to establish connection between the printer and their smartphones or tablets. One simply has to download and install the HP All-in-One Printer Remote App (available for free on App Store and Google Play).
From the app, a user can instantly print any document or even photos from his/her smartphone or tablet without any hassle. There is no need to convert files to common formats or transfer to PCs to print out.
A user can also scan documents and photos from a mobile device and save those in the app or to the cloud for seamless printing and sharing. Plus, it is also possible to capture documents by using the mobile device's camera and letting the app convert the photo into a print-ready PDF file.
Here are the other printing features that can make HP DeskJet GT 5820 ideal for your personal or small business needs:
ADVERTISEMENT - CONTINUE READING BELOW
High-volume printing
The high-capacity ink tank system enables users to print as many documents and pages without quickly running out of ink. The ink tanks are transparent to let the users know when there is a need for a quick and easy ink refill.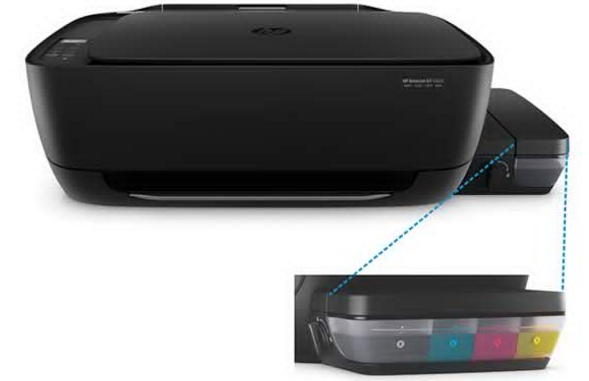 The system translates to low cost per page printing. The black-pigment ink bottle is enough to facilitate printing of up to 5,000 pages, while each of the three dye-based ink bottles can yield up to 8,000 printed (colored) pages.
ADVERTISEMENT - CONTINUE READING BELOW
It is estimated that every black page printout costs P0.06 ($0.001), while each colored page can cost P0.12 ($0.003)—based on cost of each ink bottle at about P310 ($6.73).
Spill-free ink refilling
As mentioned, a user can easily determine if there is already a need for an ink refill, making workflow run without the usual ink replacement interruption. HP assures that the Original HP inks available in refill bottles carry the basic ink feature that has been upheld by the brand for years—printouts that resist water and fading and even lasts for decades.
To set it apart from other ink-tank systems in the market, HP made replenishing ink clean and easy through its spill-free ink refill system. To refill an ink tank, simply plug the ink bottle into it. There is no squeezing required. The transparent tanks enable users to know when refilling is already done.
HP DeskJet GT 5820 is now available through various HP distributors and re-sellers nationwide at P8,790 ($190.70) per unit.
ADVERTISEMENT - CONTINUE READING BELOW
*****
Photos from HP
James is the managing editor of Entrepreneur.com.ph. Follow him on Twitter, @james_humarang.