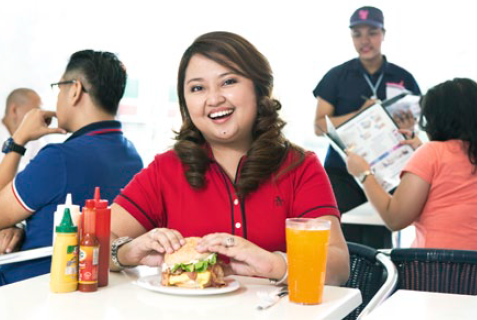 When she was 18 trying her luck in New York, Pauline Plata-Bondad worked as a wait staff and as a kitchen helper in restaurants. "I learned the hard way how a food business operates," the Batangueña says of the experience.

Now 33 and married to restaurateur August Bondad, Plata-Bondad is not only a restaurateur in her own right, she also owns franchises of Hungry Hippo, Shakey's, and Ineng's Special BBQ—located south of Manila. And the serial franchisee is hungry for more: she dreams of franchising her own restaurant concept, leveraging on what she has learned about the food business over the past 15 years.

Plata-Bondad had a short-lived stint as a food cart franchisee, selling nachos and other Mexican snacks in schools. "The low capital is very ideal for starters like me," she recalls, but she had to give it up nearly a year later because she didn't like that sales dried up during summer breaks.

Butch Restaurant
ADVERTISEMENT - CONTINUE READING BELOW
This led her to open Butch Restaurant, a binalot-sa-dahon native restaurant which is open year-round and is now on its 15th year. She initially had problems getting the restaurant off the ground, though. "I had a hard time keeping up with the competition."

That is why she gave franchising another shot 10 years ago and bought a Hungry Hippo franchise, which has roots in Southern Luzon. She chose the concept in part due to its low startup cost and because she loved the food—her "main deciding factor" in choosing a franchise to buy. She swears by the burgers of Hungry Hippo so much that she hasn't stepped inside Jollibee or McDonald's in the past decade.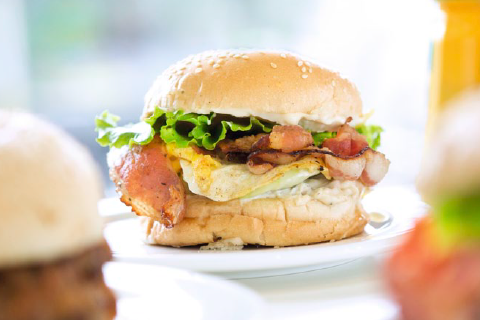 Plata-Bondad says franchise businesses are easier to run because they come with operations manuals and strong support systems from the franchisors. "[With] our company-owned restaurants, it took us years to [find] the right market and be consistent with our operations," a problem she never had while running a franchise. And being a stickler for rules, Plata-Bondad makes an ideal franchisee. "I am strict in following the standards and procedures of the franchise, and I see to it that every member of my team does the same."

Busy entrepreneur
ADVERTISEMENT - CONTINUE READING BELOW
She now has three Shakey's outlets in Batangas, two Hungry Hippo outlets, and one of Ineng's Special BBQ. She plans to add two more outlets for each brand in the next two years, all preferably in Laguna, Quezon, and Cavite. She's also eyeing a cake and pastry shop franchise to complete her roster of food concepts.

With all the lessons she has learned as a franchisee, Plata-Bondad is hoping she can eventually franchise Butch Restaurant. "I am hoping that I can be a franchisor someday and attract franchisees of my own."


Photos: Heidi Aquende
This article was originally published in the October 2014 issue of Entrepreneur magazine. Subscribe to the print or digital version here.