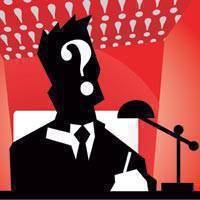 These are exciting times for aspiring entrepreneurs in technology. First Pacific Managing Director and Chief Executive Manuel V. Pangilinan recently launched IdeaSpace, a program that will help Filipino entrepreneurs start groundbreaking technologies, and transform these into successful products.


[related|post]IdeaSpace will act as an incubator and accelerator program to support technology entrepreneurs in the Philippines and for the global market through partnerships between the MVP Group of companies and global IT companies. The seed fund being invested will be augmented with parallel activities for mentorship, resources, and support.

"This is part of our commitment to the future of this country. We want to help jumpstart the creation of a Silicon Valley-like ecosystem in the Philippines. This program will support innovative Filipino 'technopreneurs' with great ideas that promises the potential of global and national commercial potential," said Pangilinan.
ADVERTISEMENT - CONTINUE READING BELOW
Pangilinan also said that this program for innovation and technopreneurship will go beyond commercial products and services but will also include solutions which can support social development and poverty alleviation.

The program will be run by IdeaSpace Foundation, Inc., a non-profit foundation to be established exclusively to implement the program. The foundation is supported by the following companies: First Pacific, Metro Pacific Investments Corporation (MPIC), MPIC hospital group, Philippine Long Distance Telephone Company (PLDT), Meralco, Smart Communications, Inc (Smart), Digitel, Sun Cellular, SPI Global, ePLDT, Indofood, Philex Mining, Maynilad, MediaQuest, and TV5.