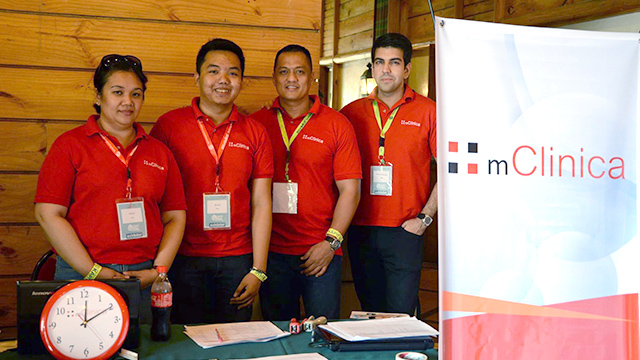 mClinica is a health-tech company headquartered out of Singapore with offices across Southeast Asia, including locally in Bonifacio Global City
Any entrepreneur who has tried to find talent to build a website or app for their business has surely had the same experience: It's tough to recruit technical talent. There are so many positions available in software development and so few qualified engineers to fill them that those on the market have their pick of the lot. It's simply supply and demand in action.
This problem applies as much to the Philippines as it does to the rest of Southeast Asia. From what I've observed, most companies in the region tend to compete with Google-style perks and benefits. They build a modern office with plenty of open space (and bean bags to boot), offer free food and sponsor a variety of recreational activities, like movie marathons and even out-of-town trips.
The problem with this approach is that it's not scalable. It's a futile arms race. There will always be a company—sometimes even in your own space—with a larger budget who can pour more money into their perks package than you. So if you try to compete on the strength of your amenities alone, as though your company were merely a house for sale, you'll be left out in the cold. The software engineers you try to recruit will choose your prettier neighbor. It's sad but true.
The far better approach when trying to attract the best technical talent in the Philippines and Southeast Asia is to distinguish your company through its culture. For most people, "culture" generally refers to the perks we just spoke about at length—in other words, what a company offers to its employees in the way of benefits. But for me the "culture" that I try to prize as a leader refers to a much hazier concept: How do you feel when you're with your teammates?
ADVERTISEMENT - CONTINUE READING BELOW
This sense of culture, this feeling, is what I've taken pains to craft as the founder and chief executive officer of mClinica, a health-tech company headquartered out of Singapore with offices across Southeast Asia, including locally in Bonifacio Global City (BGC). mClinica is trying to transform public health in Asia's emerging markets through such products as SwipeRx, now the largest platform for pharmacy professionals in Asia, and the only way we will continue to address such great problems is if our team feels a sense of camaraderie while doing so. To look at it another way, do you think a team can realistically achieve great things if the environment is full of politics and everyone is pulling in different directions? Culture is best when it's nearly invisible: Then and only then can team members focus completely on realizing your organization's mission.
My culture-focused strategy has led—if you give me a moment to take pride in my team—to top-level talent across the organization, including two Forbes 30 Under 30 honorees in COO Vasil Rusinov and CFO Jon Lin, and to some of the brightest fresh graduates from the top universities, including, of course, engineering talent. Together we have made great strides in unifying the fragmented pharmacy industry. I'd like to share with you the following tips that will help you create a company culture attractive to engineers who can produce a real-world impact on your industry.
Humanize problems
When building software products, it's easy to focus on the technology alone and lose sight of the forest for the trees. To keep your software engineers and other product creators inspired, you must always keep the end user in mind whose problem you are solving. The leaders at Amazon.com even made it a point to keep an empty chair at every meeting to represent the unseen customer who they ultimately wished to serve.
ADVERTISEMENT - CONTINUE READING BELOW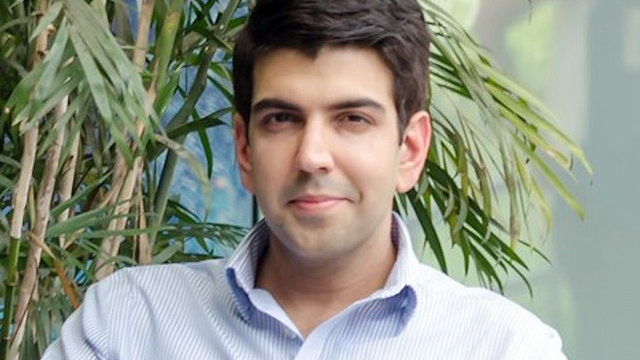 "The far better approach when trying to attract the best technical talent in the Philippines and Southeast Asia is to distinguish your company through its culture," says Meralli
We don't use the Amazon.com technique at mClinica (I don't want to rely on it as a crutch), but we do have daily conversations about our end users, who in our case are pharmacy professionals. I try to keep them as much in the mind's eye of our developers, so that they find empowerment in the fact that every little decision they make can improve someone's life.
Emphasize scale
No one becomes a software engineer because they want to build niche products that cater to only a few people. They want to build massively popular products that change lives for thousands, if not millions of people. Think Facebook, think Apple. It's the characteristic quirk of the software engineer: If the novelist seeks a legacy in the poignancy of his fiction, the developer does so in the reach of his products.
Because developers want to impart their products to the world, it's important to emphasize and illustrate scale. At mClinica, for example, one of our flagship products for pharmacy professionals, SwipeRx, has reached 60,000 users across six markets since its launch at the beginning of this year.
If this figure is not impressive enough, I always try to share it in a way that is even more relatable—pointing out, for instance, that one in every three pharmacy professionals is on the platform in the Philippines, and one in every four in Indonesia and Cambodia. This kind of traction creates a virtuous cycle: It inspires our developers to create an even better, more useful product that will win over even more users.
Enable them to be product owners
ADVERTISEMENT - CONTINUE READING BELOW
At many companies, software engineers are told they are product owners, even when the shots are really called by executives higher up. It's important to show that this is not really lip service: Developers do take ownership over their respective products.
How do I show that this is the case at mClinica? Well, it happens more than a few times a week. I'll suggest a particular feature to a developer, and he or she will tell me that it won't work. This is the heart of the kind of culture you want to create to attract the top technical talent: where everyone is driven only by the will to build amazing products.
*****
Farouk Meralli is founder and CEO of healthtech startup mClinica, which connects patients, pharmacies, physicians and healthcare organizations in Southeast Asia in a digital network that improves market efficiencies and health outcomes.