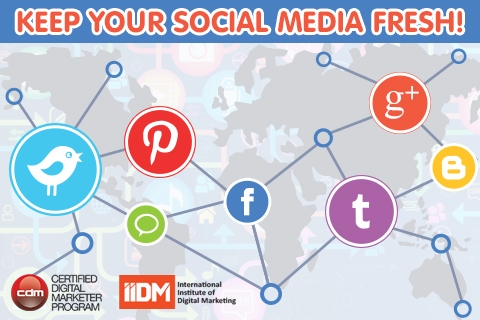 Filipinos are a sociable lot. Aside from making the Philippines the text capital of the world, they also made the Philippines the second top country in the world, next to Brazil, for Facebook penetration (92.2%).

Needless to say, if your company or brand is not yet in social media marketing, you are missing its vast potential to promote brand awareness and engagement. However, once you are in, the bigger challenge is how to keep your engagement level high with good content.

One general advice comes from Deborah Sweeney of socialmediatoday.com. Since photo posts tend to receive 84% more than text or link posts, she recommends refreshing user profile picture, cover photo, or banner more regularly.

"Any smart business knows that the best way to market today means having a visual content strategy in place," reminds Sweeney. "If you haven't been pushing visual content at all, now is a great time to start creating a cohesive visual brand through social media."

Rory Kelly of blog.hubspot.com advises the social media manager to be current by posting real-time posts.  "News-jacking current buzz and trends is a great way to join the conversation. The topics you news-jack don't necessarily have to be connected directly to your brand or service, but they do serve to humanize it."

Kelly cites the example of an Oakley Facebook post of a Russian doll wearing a pair of Oakley Ski Goggles wishing Team Oakley good luck in the recent Winter Olympics. The post is witty, current, relevant, popular, and engaging.

Marketing strategist Nancy Wagner of Chron.com cautions about re-posting curated content too much that it looks automated.

"Instead of creating formal business postings, designate someone in your business to write the posts from a more personal, first-person point of view," writes Wagner.  "Keep the posts aligned with your corporate branding, values and mission, but encourage humor and engaging content that shows the personal side of your business. Add humor whenever possible to show your business is approachable and down to earth and to encourage people to share the posts on their page."

Don't be old news! Stay Social Media-fresh. Visit www.imadigitalmarketer.com or call 927-0096/ 0928 506 5382.
ADVERTISEMENT - CONTINUE READING BELOW