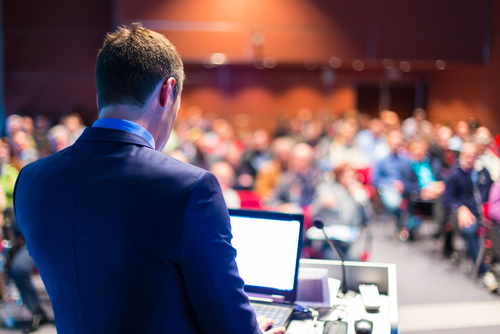 <>Here are some pointers on delivering speeches without boring your audience.
Read it aloud
Theater actor and director Audie Gemora says the speaker must give life to the speech so the text comes out "spoken rather than read." Avoid memorizing, he says.
Do a technical run
It would help if you will come at least two hours before your speaking engagement to test your slideshow materials and adjust to the equipment at the venue.
Whenever possible, ditch the lectern
Comedian and speaking coach Gabe Mercado says the lectern becomes "a barrier" that affects the audience's "perception" of the speaker's openness and sincerity.  
Move a little while onstage
Making the audience follow your movements around the stage keeps them alert throughout the speech, adds Mercado.
Engage the audience
Asking the audience questions will keep them interested, explains Mercado.
This article was originally published in the June 2014 issue of Entrepreneur magazine.Subscribe to the print or digital version of the magazine here.
ADVERTISEMENT - CONTINUE READING BELOW