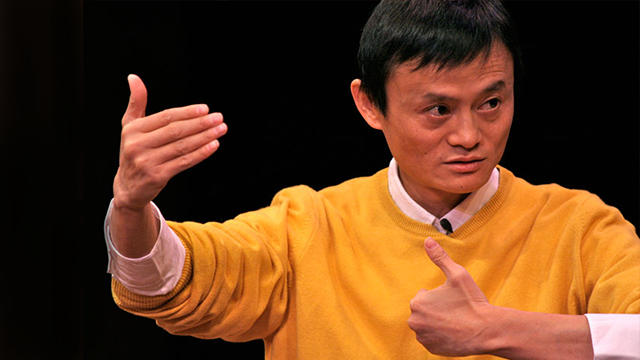 A lot has been said about Jack Ma, but Duncan Clark's latest biography on China's richest man, Alibaba: The House That Jack Ma Built, gives a detailed tale on how the young teacher beat the odds and proved over and over in the last two decades that he means business.
ADVERTISEMENT - CONTINUE READING BELOW
Here are some key lessons from the book: 
1. Stay curious
Even as a child, Jack Ma always had a love for learning. When he turned 12, Ma started to tour tourists for free just to learn the English language. He traveled to Hangzhou every day by bike, a 40-minute affair and waited for tourists in front of hotels. This is how Jack got his American nickname after a foreigner suggested it.
"I just make myself understood. The grammar is terrible," Ma told Clark on the book. "English helps me a lot. It makes me understand the world better, helps me to meet the best CEOs and leaders in the world, and makes me understand the distance between China and the world."
Ma's determination to learn also earned him more than knowledge but a second family. In 1980, an Australian family, the Morleys visited Hangzhou and grew acquainted with the young Ma after touring them for days.
ADVERTISEMENT - CONTINUE READING BELOW
Even after their short vacation in China, Ma and the Morleys, particularly, Ken— the head of the family— stayed in touch through letters. The two exchanged stories, while the latter continued to teach Ma English by sending him back the letters complete with grammar revisions.
Little did they know how this bond will be instrumental to the future of one of the world's richest men.
2. Build relationships
In 1985, Ma was invited by the Morleys to take a vacation in Australia at their family home. The visit opened the young man's mind on how vast the world is, and its endless possibilities.
The family's generosity extended even after the trip. The Morleys helped finance Ma's college education by providing him weekly allowances. Ken sent a cheque every six months, enough for his daily stipend.
But one of the biggest moments in their lifelong friendship was when Ma got married to his wife, Cathy. The Morleys' gifted the newlywed about US$18,000, enough for the young couple to purchase their own home.
ADVERTISEMENT - CONTINUE READING BELOW
Ma's ability to network with people will continue to benefit him, years later. When he opened his first business, Hangzhou Haibo Translation Agency, Ma tapped some of his colleagues in the university where he taught for years. Some of his students also worked for him part-time and helped him secure clients.
The same people will also help him launch China Pages years after, his first glimpse on the internet's power.
Even one of his long-time friends and right-hand in Alibaba, Joe Tsai, only learned about him through a family friend. The two hit it off immediately on their first meeting, long before Alibaba became what it is now.
3. Be prepared to work hard
Ma's relentless work ethic may have been built on his early failures as a child.
In high school, Ma failed twice in gaokao, China's equivalent to SATs or college entrance exams. Failure to pass the test will impede a student's chance to enter any university. Ironically, China's richest man today had one subject as his own version of kryptonite: mathematics. On his first gaokao, he scored a measly 1/120 in the math test. But Ma never backed out, on his third try, he managed to get an 89 and got accepted in Hangzhou Teachers College.
ADVERTISEMENT - CONTINUE READING BELOW
It also took Ma at least three tries before he finally founded a company that will catapult him to success. The translation agency and China Pages, an online equivalent of Yellow Pages, proved to be either too expensive to operate or lacking in market.
When he finally brought up Alibaba, he was late in the e-commerce party. Several names have already sprouted and have been earning investments too. It took more than three years before the company started to catch the attention of venture capitalists and the international media.
"At the time, my slogan was 'Be the last man standing.' Be the last person to fall down. Even on my knees, I had to be the last man collapsing. I also believed firmly at that time [that] if I had difficulties, there must be someone who had worse difficulties; if I had a hard time, my opponents had an even harder time. Those who can stand and manage will win eventually," Ma told Clark.
ADVERTISEMENT - CONTINUE READING BELOW
4. Be a team leader
Tsai said it himself, there's no other Chinese CEO who can engage a crowd both in English and Chinese like Jack Ma does. This same charm and inspirational spirit transcend in Alibaba's offices, even on its early days in a crammed apartment.
In multiple occasions, investors and business partners credited Ma's work ethic and his team's dedication as one of the reasons why they choose to do business with him. Shirley Lin of Goldman Sachs even called them "revolutionary comrades."
Alibaba's work culture remains the same, even when it has gone bigger than Ma expected.  Employees don't complain because they are encouraged to learn how to deal with problems themselves. During the sleepless nights of China Pages, Ma has repeatedly reminded his employees that they are no tech startup if they just clock-in 8 hours of work. Even his wife, Cathy became an all-around employee: she was part of HR, marketing and an assistant.
ADVERTISEMENT - CONTINUE READING BELOW
Ma describes his employees as, "working seriously but living happily."
Alibaba is generous in providing employees incentives and rewards. Some can get a housing loan to purchase their own spaces which can reach around US$50,000. But more than the rewards, the employees' bond go far and beyond the company's quarters. Some who have left Alibaba continue to get in touch with former workmates, with no ill-feelings for the company – only a heightened spirit to start a business of their own.
But nothing quite sums up the company's work culture like how Ma's usual pep talk with his team goes during the company's early days: "Team spirit is very important. When we charge forward, even if we lose, we still have the team. We still have each other to support. What on earth are you afraid of?"
And that's how you build success.
*****
Alibaba: The House That Jack Ma Built is published by HarperCollins and is available in National Bookstore.
ADVERTISEMENT - CONTINUE READING BELOW