Say goodbye to endless hours of browsing through the different websites of banks or insurance companies to decide on which financial products to avail. With the tools offered by these websites, they give you side-by-side comparisons on rates, rewards, and more, all in just a matter of minutes.
1. eCompareMo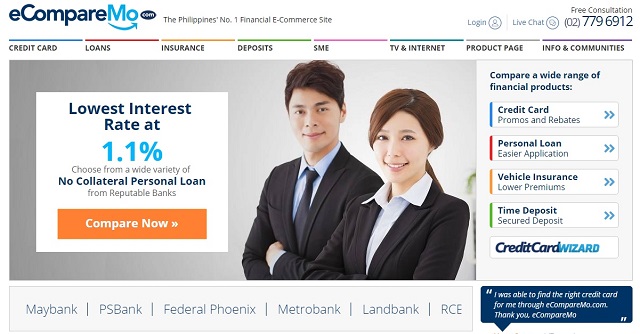 ADVERTISEMENT - CONTINUE READING BELOW
Compares: Insurance, car and housing loans, cable subscriptions, among others
People looking for quick, secure, and complete information about available financial products in the market should try to visit eCompareMo. Here, you can compare insurance, car, and housing loans, bank deposits, and even cable subscriptions. Simply choose which product you want to compare. After a few, quick questions about your preferential rates or rewards, a list of results will appear, with the most relevant and apt options that will fit your needs. Once done comparing prices, you can already file an application for your chosen product via the eCompareMo website.
2. MoneyMax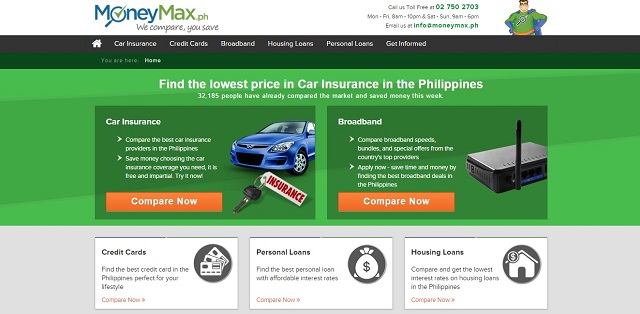 ADVERTISEMENT - CONTINUE READING BELOW
Compares: Credit cards, car insurance, broadband Internet plans, among others
With a lot of financial comparison tools and websites sprouting all over, MoneyMax's promise is that they are 100% impartial and independent. Aside from comparing rates for credit cards, broadband Internet plans, housing loans, and personal loans, you can also get a free auto insurance quote within seconds. It also has a resource center where you can read product reviews, expert financial advice, and more.
3. Citinsure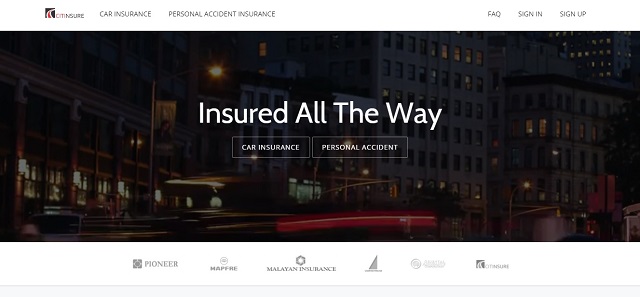 ADVERTISEMENT - CONTINUE READING BELOW
Compares: Non-life insurance
With its hip and minimalist design, Citinsure asks you one simple question when you enter its website—are you looking to compare rates for car insurance or personal accident insurance? Citinsure only deals with non-life insurance but it is quite straight to the point. Other websites dealing with online forms can learn a thing or two from Citinsure's suave user interface and user experience.
4. iChoose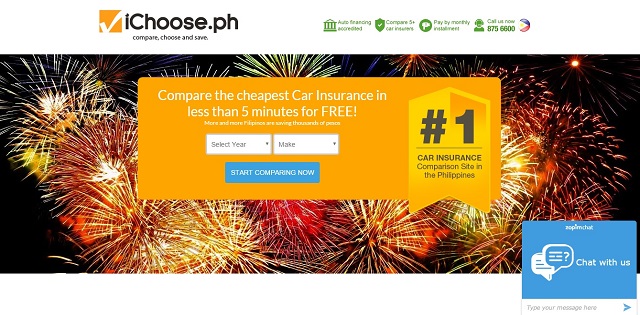 ADVERTISEMENT - CONTINUE READING BELOW
Compares: Car insurance
iChoose only deals with car insurance, but they say to be the best. By going to their website, you will have a free, secure, and 24/7 online access to their live insurance quotation system. And the process only takes around five minutes. If you are having problems, you can also do a live chat session with one of their customer service representatives. They also offer a fast, convenient method to shop for car insurance using bank cheques, bank transfer, credit card, or PayPal.
5. iMoney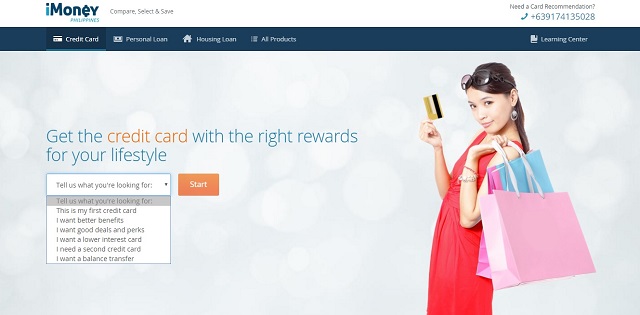 ADVERTISEMENT - CONTINUE READING BELOW
Compares: Bank products like credit cards, personal loans, housing loans
Compare, select, and save on bank products such as credit cards, personal loans, and housing loans through iMoney. iMoney focuses on these bank products and it is straightforward because it zeroes in what you need from the very start. Your experience starts with the website asking you what you are looking for: Do you want better benefits? Do you want a card with a lot of perks and rewards? Do you want a card with low interest rates? It then asks you a few more questions before they show you the list of products that suits your personality and needs.
6. Trivago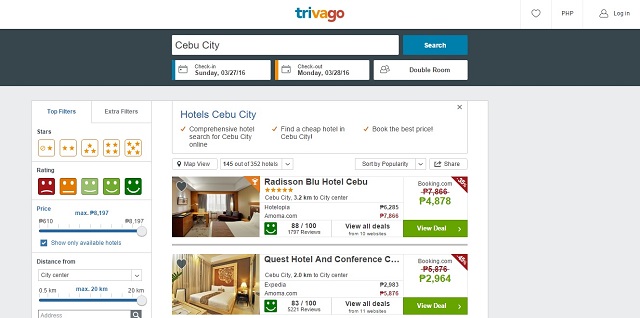 ADVERTISEMENT - CONTINUE READING BELOW
Compares: Hotel accommodations
Trivago knows everything about hotels. It is an aggregator site that allows you to compare hotel prices from more than 250 booking sites. This means you have access to the booking rates and information of over 1 million hotels all over the world. You can even filter the results by price, user rating, and distance from the city proper.
7. Skyscanner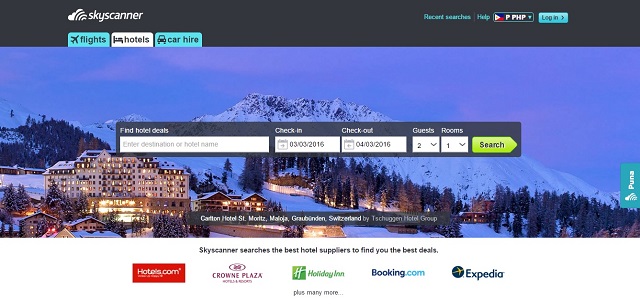 ADVERTISEMENT - CONTINUE READING BELOW
Compares: Airfare for domestic and international flights  
Free travel search site Skyscanner can be the travel junkies' best buddy in terms of providing online comparisons for cheap and promo airfares for both domestic and international destinations. It also has a complementary app that allows you to compare possible options for the best hotels and cars-for-hire near your destination.
8. Price Panda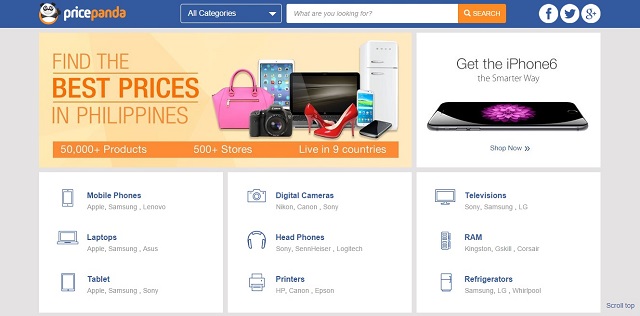 ADVERTISEMENT - CONTINUE READING BELOW
Compares: Personal gadgets and household appliances
Find the best prices for digital products like mobile phones and tablets, and even for household appliances such as TVs and refrigerators. Price Panda has an inventory of information for up to 50,000 products from over 500 stores in nine countries. Just click on the product name and it will instantly display the best value offer and list the stores where the item is available.
9. Price Price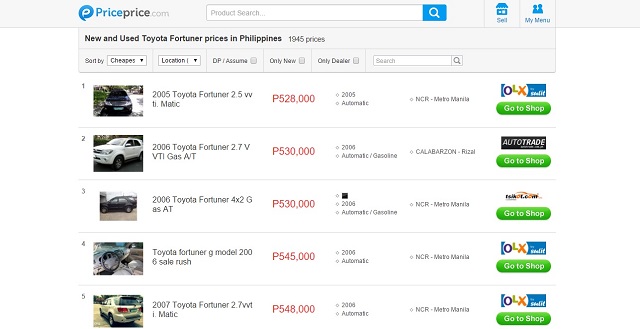 ADVERTISEMENT - CONTINUE READING BELOW
Compares: Personal gadgets and other lifestyle products
Price Price helps users shop smartly by providing not only the price, but also the word-of-mouth information or user reviews for different products. Browse and compare computers, cameras, electronics, or even cars that are up for sale.  Each post shows where the product is being sold, such as OLX, Car Finder, and Tsikot, among other online merchants.
*****
Nicai is the marketing head of Rising Tide, a technology solutions company, specializing in advertising, business solutions, and connectivity. She is also the Manila Bureau Manager of Probe Media Foundation's Mulat Pinoy-Kabataan News Network and a regular contributor for SPOT.ph. Follow her on Twitter, @nicaideguzman, and LinkedIn, https://www.linkedin.com/in/nicaideguzman.
Main photo from Shutterstock