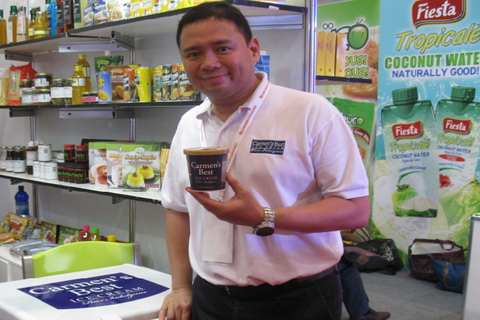 What is it like to be a 'Magsaysay'? For Francisco 'Paco' Magsaysay, his family has to continue the legacy of sincerely serving and helping our fellowmen. His father, Ramon 'Jun' Magsaysay, Jr served as a senator from 1995 to 2007. His grandfather, Ramon Magsaysay, as we know, was 'The Champion of the Masses' when he served his term as president of the country from 1953 to 1957.

"We've only known to do one thing---keeping the family name clean. That's what my dad did for 12 years as a senator," he said. But the 46-year-old Magsaysay, the only living son of his father, does not believe that he has to join politics just to serve his purpose. "Earn a living by doing business, not by taking public office. You can help others even by being a private individual."

"The political situation in the country has changed a lot." He thinks that serving the public with clean intentions is like going against the tide, "unless you are the president." That is why Magsaysay constantly declines the invitation of other politicians to join their party. He prefers to be an entrepreneur instead.

Ice cream business

It was in February 2011 when Magsaysay's business, Carmen's Best Ice Cream, started distributing its gourmet ice cream. The small enterprise is currently a wholesaler to 62 distributors in Metro Manila, nearby provinces, and Cebu.

This business model, Magsaysay thinks, can make the startup company help small entrepreneurs to earn income by selling his products. Anyone can be a distributor of Carmen's Best Ice Cream by initially purchasing 150 pints at a suggested retail price of P370 each pint. That is equivalent to around P55,000 in investment. After the initial purchase, distributors are given a special deal, wherein they could generate a 20% margin.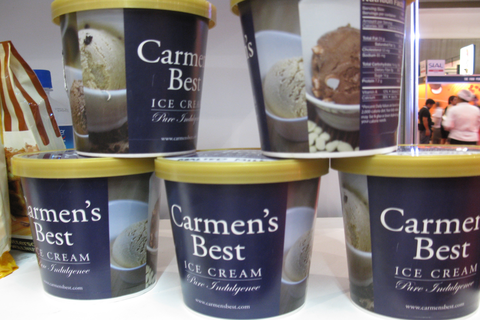 For those in the provinces, the initial purchase requirement is lowered to 100 pints. The business offers a little more flexibility to potential partners outside Metro Manila. Distributors are usually those who own groceries and restaurants, where the premium ice cream can be served as among their main desserts.

In terms of marketing position, Magsaysay explains why Carmen's Best Ice Cream is a premium product. "We understand that we can't produce more of our ice cream because we use fresh milk." He admits that they initially intended to compete with premium imported ice cream brand Haagen-Dazs, which pulled out of the local market in 2012.

Carmen's Best Ice Cream employs just five people in its production site. The fresh milk it uses comes from the Magsaysay farm in Bay, Laguna. He reveals, "When I incorporated Carmen's Dairy Products in October 2009, I initially aimed to make other dairy products to make use of my father's farm." He eventually decided to focus on making premium ice cream.

Managing time

'Carmen' is actually the name of Magsaysay's only daughter, who is now 16 years old. She is the youngest of his three children (including Jaime, 20 and Mikee, 18).

Magsaysay discloses that he is hands on, both as an entrepreneur and as a father. He works more on weekends because his children go to his estranged wife's place on Saturdays and Sundays, perfect timing for him to personally visit and assess his distributor's sites and to talk to other potential business partners.

His children live with him. That is why he devotes his weekdays to them. But since they are in school on those days, he can attend to his business as well. Other than the ice cream venture, Magsaysay is also managing their family's cable TV business (which started in 1972) that is operating in the provinces of Batangas, Quezon, and Zambales.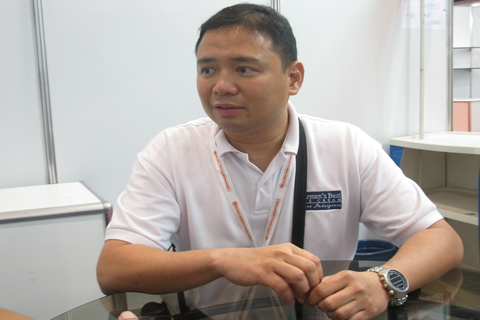 This entrepreneur must be managing his time really well. But he admits that his children are his priority. They could call him anytime and he can easily drop everything, if needed. "I can tell from their voice if it is urgent," he reveals.

Being a dad

As for being a father, Magsaysay adopts his own style. "My dad lets his children go and do their own thing. But he guides us accordingly. I'm a little bit hands on. I think that as a parent, I have to be more focused to constantly monitor them."

"I encourage my children to do what they enjoy doing. I don't tell them to do what I like them to do. I want them to be happy," he continued. "Parents should not tell their children what career they would take. You can't be good at something that you don't really enjoy."

ADVERTISEMENT - CONTINUE READING BELOW
To make an inquiry on how to be a distributor of Carmen's Best Ice Cream, check out its online directory listing here.