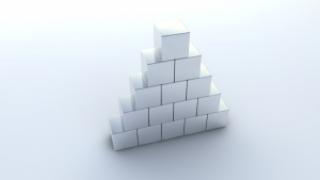 The Asians' natural warmth and friendliness make it easier for them to contribute to customer satisfaction than any other race, says British author and motivational speaker David Freemantle. "In Asia—specifically in the Philippines—people are warmer and friendlier," he says. "In England people are much colder. And in the U.S. they are more in the face; very direct."
Freemantle, who traveled all over the region while working as personnel director for an airline company before turning to writing, did extensive research on customer service practices in Asia and discovered that its people are indeed its differentiating factor: "What I found attractive is the warmth here in Asia because of the people's personality," he says.
Indeed, in his book The Eight Suns of Asian Service, Freemantle discusses the eight factors that differentiate Asian service from those of other races, and he labels them as the face, energy, feeling, spirit, mind, behavior, the system, and the super boss—components that stand for the way Asians present themselves and approach customers. He talks about their positive emotions, the time and effort they spend attending to customer needs, their good systems, and a leader who motivates front-liners to be passionate about service. Such positive factors are said to contribute to overall customer satisfaction and may be used as benchmarks for companies to improve their own brand of service, says Freemantle.
ADVERTISEMENT - CONTINUE READING BELOW
Below are some tips on how you can adapt these components in defining your own version of outstanding service.
• Examine your roots. List down some Asian cultural traits and choose the ones you want your company to project. Certain stereotypes are associated with different countries in the region, according to Freemantle: Filipinos are helpful, family-oriented, and smile a lot; Singaporeans are cold, rarely smile but very efficient; Malaysians are eloquent, sociable, and laidback; Indians are articulate and assertive; the Chinese are hardworking and entrepreneurial, while the Japanese are courteous, conservative, and efficient.
Freemantle says differences in culture, religion, history, and colonial influences have greatly affected the style and manner of delivering service in the area—many have in fact emulated Western practices—but there is no country where customer service is perfect. The most important culture to learn is about yourself: "What do I want to be when the customer walks through that door?" he says.
ADVERTISEMENT - CONTINUE READING BELOW