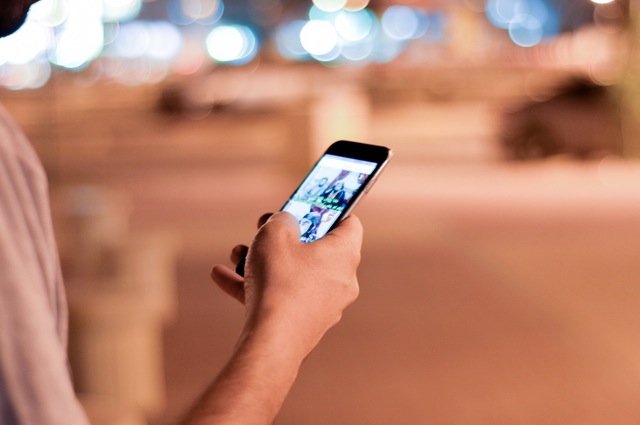 Today's entrepreneur has a wealth of information, connectivity and resources available instantly and immediately via the Internet. This level of access has helped spawn a new renaissance for entrepreneurship, as young and experienced entrepreneurs alike find it ever easier to get exactly what they need to create ideas, execute plans and perfect their approaches.
ADVERTISEMENT - CONTINUE READING BELOW
Related: This App Helps Students Navigate the Road to Getting Their Driver's Licenses
But not all of these tools are widely known. With millions of mobile apps available, how do you know which ones are worth pursuing unless someone points you in the right direction?
I do not claim to be a mobile app expert, or have I personally used those millions of apps available to Apple and Android users, but I am an entrepreneur with experience seeking and vetting the tools I need to get my job done efficiently. With that experience, I bring you five apps that every entrepreneur should be using for their business:
1. Evernote 
Evernote is massively popular, and there is a good chance you already use its app in some form. Still, I would be remiss if I did not mention it, as it remains one of the best tools I've ever used for organizing my thoughts, insights and plans. Manifesting either as a desktop tool or a mobile app, Evernote is the perfect note-taking system. With a variety of tools that perform searches, create to-do lists and sync your devices, you can instantly turn any meeting into an instantly organized bundle of only the most important takeaways. Also worth mentioning is Skitch: It is technically a separate app, but because it is made by the people at Evernote, it can be conveniently added here. Skitch helps you use annotations, brief notes and even sketches to jot down the gist of multiple ideas for later use.
ADVERTISEMENT - CONTINUE READING BELOW
2. Free WiFi Finder 
If you are like me, you are constantly on the go, running back and forth from home to office, to clients, to offsite meetings and other random errands. As an entrepreneur, you are forced to do work whenever you find a spare moment. And with today's technology, that is no great obstacle, but you still need a place with fast, free WiFi. That is where Free WiFi Finder comes in. If an app ever delivered on exactly what it promises to do, it is this one. Using your current location, the app generates a convenient map showing all the locations around you, from Starbucks to airports, which offer free WiFi. Of course, in many cases, that "free" comes only after you make an initial purchase, but that is hardly a deal breaker.
Related: 5 growth-hacking strategies to increase your app downloads
3. Uber 
If you are not taking advantage of Uber for your business, the time to start is now. Essentially functioning as a peer-to-peer taxi service, Uber gets you wherever you need to go around the city. It also offers a black car service you can use to show up to a meeting where you really need to make an impression. And you can send a ride to someone else, should you need to bring a client to your office, for example. It is like a limo service, but much cheaper. Grab, a competitor of Uber's, is also worth mentioning.
ADVERTISEMENT - CONTINUE READING BELOW
4. Pocket.
I will describe Pocket as the world's best bookmarking app. When active, Pocket can help you bookmark all kinds of content, from articles to images and videos, and sync that information across multiple devices so you can access it later. If you are too busy to read an article, or you are simply interested in giving it a more thorough reading at a later date, this app is awesome. As an entrepreneur, information and content are critical to your business' survival, and this app makes sure you never miss an opportunity.
These apps will not turn a flop into a million-dollar idea, nor will they ever fully automate your job, but they should at least help you stay organized, save you time and increase the efficiency of your everyday work. With those improvements in place, you should find yourself with fewer mistakes, fewer worries, and a lot more time on your hands, freeing you up to be the leader you want to be.
ADVERTISEMENT - CONTINUE READING BELOW
*****
Copyright © 2016 Entrepreneur Media, Inc. All rights reserved.
This article originally appeared on Entrepreneur.com. Minor edits have been done by the Entrepreneur.com.ph editors.
Photo from www.camden.nsw.gov.au