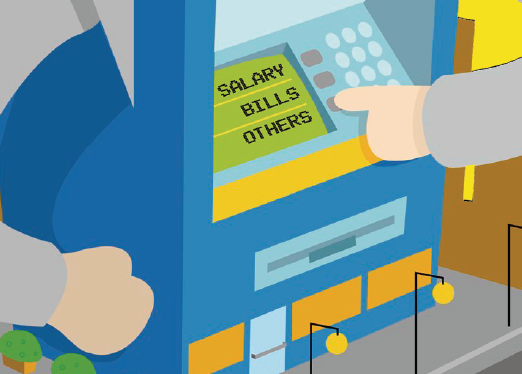 You've finally taken the plunge and started that business you've been dreaming about. Naturally, you want the business to do well, so you hesitate burdening the business by giving yourself a salary. On the other hand, you also have bills to pay. What do you do?

Prof. Arturo M. Ilano of the Cesar E.A. Virata School of Business at the University of the Philippines-Diliman says startup business owners should be prepared to forego a salary—at least in the beginning. He advises startup business owners to hold on to their day job for a while so they have a source of livelihood. "Salaries can quickly become a new enterprise's biggest cash out, and you wouldn't want to starve your fledgling business too. At the startup phase, making sacrifices is the order of the day. Sacrifice pays in exchange for equity growth." It's a different story when the company is finally doing well and has a stable, positive cash flow, he says.

Lex Ledesma, school director of The One School and co-proprietor of Whistlestop Restaurants, says that when he was starting his first business, he did not give himself a salary. Now he knows better: he sets a rate, although he does not immediately collect it. When the business becomes self-sufficient, then he pays himself a fair salary

Rate it!

Still, the question remains: if you must set a salary for yourself, how do you go about it? Jenise Gerodias-Diaz, CEO of Snoe Beauty Inc., says to set the salary depending on how the business is doing. "One would think that as owners, we should be given premium salaries, but that actually depends on the size and the number of years that you've been operating the business. One of the most important things that I considered in determining my salary was this: 'If I were employed doing the same thing, how much should I be earning?'"

She says the amount becomes a base point, which should then be adjusted depending on the size of the business and at what stage the business is in. "Much as I want to get a six-digit salary, my business size will still determine how much I can pay myself."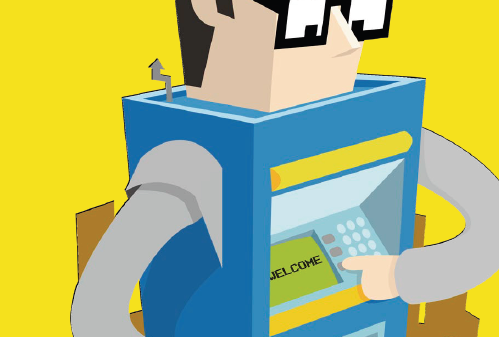 Charge it

Ilano suggests foregoing a big salary and instead opting for 'as needed' allowances and expense accounts. "This way, you try to make as much of your personal expenses tax deductible on the business side." He suggests charging expenses for attending business-related seminars or exhibitions, or leasing a car to the company. "This way, you get tax savings that benefit both you and your business."

It's like hitting two birds with one stone: you get a need or want fulfilled, yet leveraging it to benefit your business, Ilano explains.

Look at industry standards

Ledesma recommends looking at industry standards to determine the salary grade. "My mentor, ninong, and business partner, Dr. Andy Ferreria [president of the ACE Center for Entrepreneurship and Management Education Inc.], taught me that my salary should be the same as anyone I would or could hire to do the job I am doing. The beauty of this is that when the time comes that I decide to pass on my venture to a professional manager, this man or woman should get exactly the same salary that I got," he says. "I get a salary for each of my business that is within the market norm for the work that I do."

Eschew a big pay

Both Ilano and Ledesma caution about setting the salary too high that it hurts the business. Says Ledesma, "I do not take money from my businesses unless these are dividends based on earnings, although usually we opt for reinvestment to grow the enterprise. The last thing I want to do is milk the business for all it's worth via a huge salary, to the detriment of the enterprise itself. Remember, I am not my business and it should be respected and treated like a completely separate entity from myself."

Prioritize your people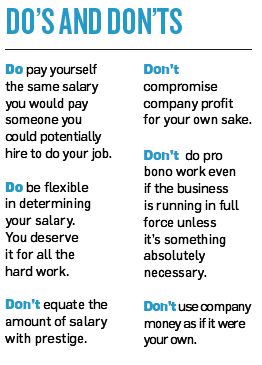 Diaz recommends prioritizing employees' pay before the owner's salary. Ledesma concurs. "People are your greatest resource. For me, the best employees are really partners who push me to become better, instead of just look to me to tell them what to do," he says. Diaz sometimes sets aside part of her salary to show appreciation to her employees.

Determining your own salary is a difficult endeavor. You are caught between keeping the business up and running, and providing for your own need for compensation. Ilano notes that the salary is subject to up-to-30% income tax. "That's a hefty amount out of your pocket in an instant," he says.

Clearly, it's a balancing act, but one you have to tackle as an entrepreneur.
ADVERTISEMENT - CONTINUE READING BELOW
Images: Jaykee Evangelista

This article was originally published in the August 2014 issue of Entrepreneur magazine. Subscribe to the print or digital version here.