Hobnobbing with fellow entrepreneurs and aspiring business persons at the Entrepreneur Networking Nights proves to be more than just intellectually and socially profitable. At the recent Net Night--the third this year--held at M Cafe of the Ayala Museum in Makati City last August 25, 2009, participants listened to business tips from three groups of speakers, got the chance to widen their network of business contacts, joined exciting games, and brought home wonderful giveaways and prizes.   
One of the speakers, Kirk Damasco, became the envy of the Net-goers, as he won an impressive watch from Citizen from its Eco-Drive series during the raffle draw. Citizen Eco-Drive, Western Union, M Cafe and Aquabest are the co-presenters of the event.
The theme of the business discussion was Start Your Business with a Trip to Divisoria, with speakers from Punchdrunk Panda, TeQskins and the New Divi Mall extolling the virtues of Manila's shopping mecca to the audience.
ADVERTISEMENT - CONTINUE READING BELOW
Great food, interesting new business know-how, a good number of contacts and a simply good excuse to interact with other tycoons-in-the making. See you at the next Networking Night.
The registration crew was kept busy by eager attendees.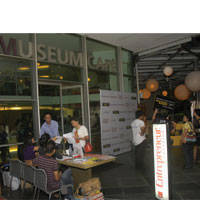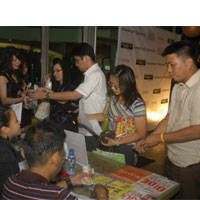 ADVERTISEMENT - CONTINUE READING BELOW
Speakers talking about how to source from and grow your business in Divisoria, as well as answering queries from aspiring entrepreneurs.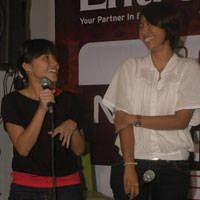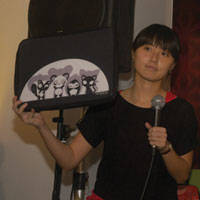 ADVERTISEMENT - CONTINUE READING BELOW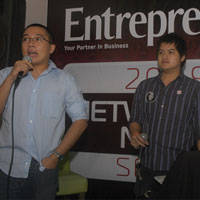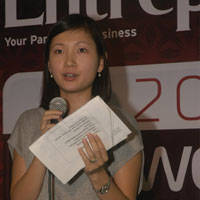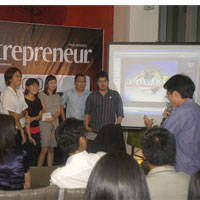 Having fun at the games sponsored by Western Union.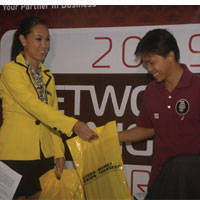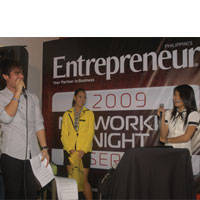 ADVERTISEMENT - CONTINUE READING BELOW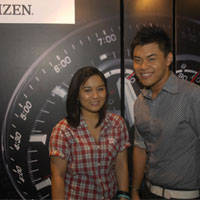 Blaise Richard Gutierrez Lim, Country Brand Manager of Citizen Eco-Drive,           strikes a pose with Denise Congco, Associate Publisher of Entrepreneur Philippines Magazine.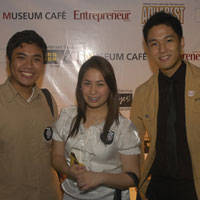 Aquabest Business Development Officer Paul Tan (right), together with Mr. Loui and Dianne Tan.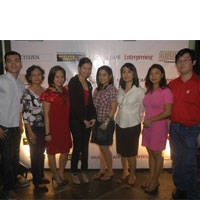 ADVERTISEMENT - CONTINUE READING BELOW
The Entrepreneur Team: (from left) Editorial Assistant Peter Imbong, Web Editor Inna Abinuman, In-Magazine Promotions Marketing Director Marcie Linao, Publishing Assistant Bianca Romero, Denise Congco, Managing Editor Leah del Castillo, Assistant Section Editor Mishell Malabaguio, Staff writer Kendrick Go.