Micab co-founder Eddie Ybañez says the newly approved taxi fare scheme, which is fairly similar to the basic fare structure of Grab (without the price surges), will give cab drivers a fighting chance to earn just as much as TNCs
ADVERTISEMENT - CONTINUE READING BELOW
Improving Economic Incentives
One of the top complaints of Metro Manila commuters is their habit of charging extra for conveying passengers to remote destinations or when road congestion is really bad. A related complaint is that many drivers refuse to take passengers going to distant or traffic-choked locations.
For Ybañez, the root cause of the drivers' errant behavior is economic: taxi fares in Metro Manila haven't been adjusted for a number of years. Though the taxi operators have been asking for a fare hike from 2014 to 2016, it was only in November 2017 when the LTFRB finally agreed to raise taxi fares to put them at par with Grab and Uber's basic fares. Even then, the fare hike has yet to be implemented in Metro Manila though it already took effect in other major urban centers such as Cebu and Davao.
Unknown to many, as much as half of Metro Manila's taxi operators' fleets are unutilized because they can't find enough drivers, says the Micab co-founder. Many of the drivers have left because they are not making enough money while many of those who remained are forced to resort to unsavory practices just to survive.
ADVERTISEMENT - CONTINUE READING BELOW
One reason Ybañez is hopeful lies in the LTFRB-approved fare hikes for taxis.
While keeping the base fare at Php40, the agency allowed taxis to increase the distance component of their fares by almost 16 percent from Php3.50 per 300 meters to Php4.05. It also gave them permission to raise the time component of the fare by 14.3 percent from Php3.50 every two minutes to Php4.
If finally implemented in Metro Manila, the new taxi fare scheme is fairly similar to the basic fare structure of Grab and Uber (without the price surges), giving cabs a fighting chance to earn just as much as the TNCs.
What's holding the implementation of the taxi fare increase in Metro Manila are delays on the LTFRB's part in setting the timetable for the recalibration of meters of Metro Manila taxis to reflect the higher rates. LTFRB officials explained they are still looking for a large lot area that could hold hundreds of taxicabs so they don't spill out into the roads and add to the traffic congestion.
ADVERTISEMENT - CONTINUE READING BELOW
To be sure, the LTFRB has imposed several conditions before recalibrating taxi meters, including the use of online ride-hailing systems and installation of navigation devices, dashboard cameras, CCTVs and even free Wi-Fi.
Related story: Whatever Happened to the LTFRB's Plan to Push Taxis to Modernize as Condition for Fare Hikes? 
Ybañez, however, says that if taxi operators sign up with Micab and use its smartphone or tablet, they would have access not only to the ride-hailing app but also GPS services and even the ability to provide free Wi-Fi by turning on the device's hotspot function.
Customer Feedback to Improve Driver Behavior
As well, the Micab co-founder believes that the widespread use of the ride-hailing app's driver rating feature will reward good drivers while filtering out the bad ones.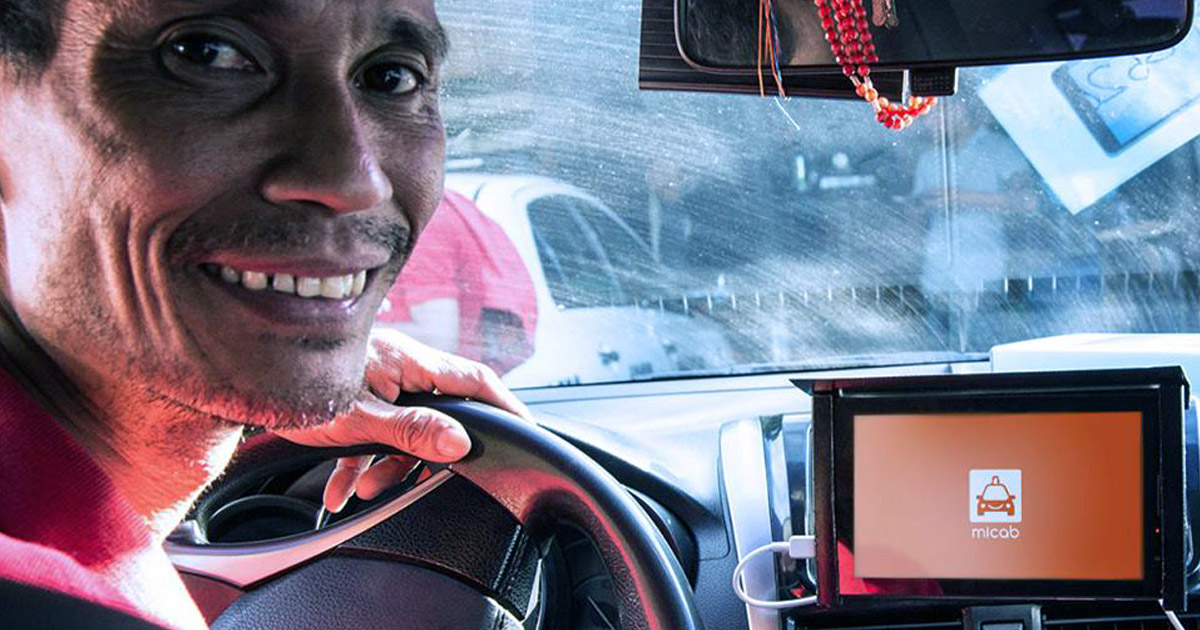 ADVERTISEMENT - CONTINUE READING BELOW
Many taxi drivers in Metro Manila have earned a less-than-ideal reputation for rejecting passengers and for asking for extra on top of the metered fare
"That's why we need the public to help us filter the well-performing drivers from the bad ones with our rating system. We can only do so much, even when we let them undergo driver training. We still need to crowdsource performance rating to ensure the goods ones stay in the system," he said.
He recounted the impact of Bangladesh's first tax-booking mobile app called BDcabs in the country in 2015.
"Following the launch of BDcabs, customer service improved vastly, as happens with nearly every taxi-hailing platform goes live. Why? Part of the reason was the training that BDcabs offers its drivers during onboarding. But the much larger reason was the built-in accountability. Users could now rate drivers quantitatively, and also provide qualitative feedback to elaborate on their positive or negative comments, rather than simply accept how they were treated as a fact of life, as they would have had to have done just several months prior," Ybañez wrote in a think piece for Entrepreneur Philippines last March.
ADVERTISEMENT - CONTINUE READING BELOW
Related story: Reinventing PH's Notorious Taxi Cabs: A Case for Taxi 2.0
Tweaking the Business Model
For many jaded commuters in Metro Manila, Ybañez's optimism may seem out of place considering all that they have seen and experienced in the hands of the capital region's errant taxi drivers.
But the Micab co-founder's positive outlook is not just borne by hope but also by solid experience. Since pitching the idea for Micab during the Startup Weekend in Cebu in 2012—two years before Uber came to the Philippines—he and co-founder Kenneth Baylosis have been constantly at work building a network of taxi operators and drivers all over the country, tweaking and retweaking the business model to make sure it works for all the stakeholders.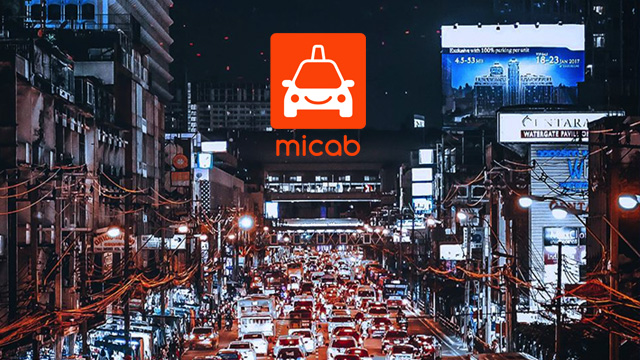 ADVERTISEMENT - CONTINUE READING BELOW
Micab is a taxi-hailing app founded in Cebu. It was accredited by the LTFRB as a TNC in late April
From January to December 2017, the computer engineer even took over a thousand taxi trips in Metro Manila and other cities to talk to drivers and understand what makes them tick. "I know this fact because I kept meticulous records of all my taxi trips, detailing my pick-up point, destination, travel time, and notes about the driver or ride. My yearly total in each of the previous five years—from 2012 to 2016—is similar: in each year, I've ridden taxis more than 1,000 times," he wrote in a think piece for Entrepreneur Philippines.
Related story: Why I Took 1,175 Taxi Trips Last Year, and How That Helped Me Build a Better cab-Hailing App
Insights from these trips and from partnerships with taxi operators paved the way for Ybañez to radically change Micab's revenue model.
ADVERTISEMENT - CONTINUE READING BELOW
Originally, Micab charged a booking fee, which was shared between the company and the taxi operator. It has dropped that and now relies on revenue from advertising that run on driver-operated tablets that are viewable by riders.
"We couldn't earn from booking fees alone, especially with Grab and Uber coming in with massive campaigns and giving free rides to users," he said. "So we changed our business model. Instead of charging booking fees, we partnered with local taxi operators who were willing to use our platform and modernize their operations."
Micab charges advertisers around Php50,000 a month to run 15-second placements in tablets installed in every 200 cabs. Though accessible to the drivers, the tablets are viewable by riders. With 20 ad slots available, Ybañez believes the company's digital ads will make the company profitable in the long run.
With no booking fee charged to passengers--in contrast to Grab Taxi's Php40-120 booking fee--Micab's ride-hailing service has gained popularity in cities where it is available. It now has 3,000 taxis in Cebu, where it began, and 500 taxis in Baguio. In Metro Manila, it has signed up an initial 2,000 taxis which it hope to ramp up to 5,000 taxis by end-June.
ADVERTISEMENT - CONTINUE READING BELOW
Perhaps, that's also a good starting point when it finally launches in Metro Manila and try to win the region's distrustful customers.
*****
Elyssa Christine Lopez is a staff writer of Entrepreneur PH. Follow her on Twitter @elyssalopz
MORE FROM Entrepreneur.com.ph