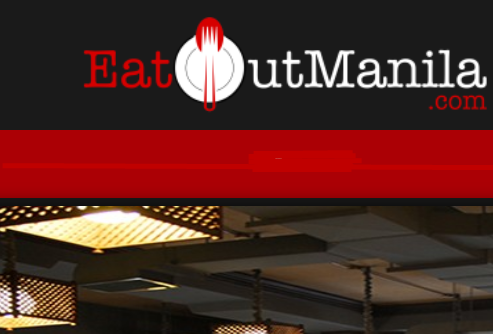 In April 2014, Iñaki Lamata and his cousin Carlos Rubio launched EatOutManila, a "hassle-free online reservations system" for Filipino foodies. Rubio first learned of the technology in Europe where online restaurant reservation is widely practiced.

Lamata admits to being frustrated with manual restaurant reservations gone wrong. "We've done bookings that led to frustration—double bookings, cancellations, waiting in line for a confirmed reservation—and we wondered if there was any way we could do this conveniently," he says. With EatOutManila, customers are able to complete each booking transaction from end to end in real time.

As long as users have Internet connection, they can reserve a table from a list of more than 100 restaurants. "We have search parameters such as location, price points, and proximity for someone who is not familiar with the area," he assures.

How it works

Users access the website or download the app through their mobile phones, register, and then book their reservations by selecting the restaurant, time, date, and number of people. Once done, the user will then receive an email confirmation of the reservation, while the restaurant's system is updated real time.

On top of guaranteed seating, users are entitled to discounts, freebies, and special promotions. "As customers ourselves, we have a good understanding of the enhancements that should be made and areas to be improved when it comes to booking tables at restaurants," says Lamata.

Use of the app is free, while restaurants pay a monthly retainer of P1,000 to P1,500 to use the booking reservation management system that can modify or cancel the reservations, send email notifications, and even assign tables.

Covered areas

The first restaurant reservation mobile application in the Philippines, EatOutManila is available only in Metro Manila, but its founders hope to launch it in other areas such as Cebu and Boracay. The recent entry of an international competitor does not faze Lamata, who says they are working on further enhancements to cope with the changing needs of the market.

"We're looking at incorporating social media so that users can share their favorite dining establishments and hangouts with their friends, as well as include a review and rewards system for the restaurant partners," says Lamata.

ADVERTISEMENT - CONTINUE READING BELOW
This article was originally published in the November 2014 issue of Entrepreneur magazine. Subscribe to the print or digital version here.