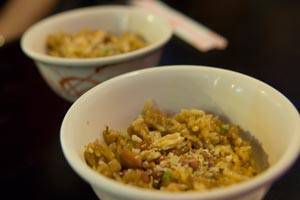 For the food-loving Filipinos, good food and good stories go hand-in-hand. This entrepreneur just added a pinch of adventure to make it even better.

Looking at the lanky and chinky-eyed Ivan Man Dy, it's not immediately clear that this man's job involves eating the best food in the metro every single day. But as the founder, lead guide, and proprietor of Old Manila Walks, an educational tour company that specializes in cultural, historical, and culinary themed tours in and around Manila, the 32-year-old tour guide admits his secret: walking.

"We think of eating as a multi-sensory experience," says Man Dy. "Apart from the taste, presentation and ambiance also form a part of the package in the dining experience. Our take on this is different from the restaurant setting because we integrated the eating experience with a historical as well as a cultural angle." And, he points out, "We made people walk!"

Created in 2005, Old Manila Walks was the product of Man Dy's stint as a volunteer docent (guide) at Bahay Tsinoy Museum in Intramuros, Manila. He then decided to start his own tour company "in what I consider as the biggest museum of all—my city, Manila. It's just taking it to the next level from being a museum volunteer—we don't offer basic facts, we offer context and history, but it's on the streets."
ADVERTISEMENT - CONTINUE READING BELOW
He has tours in the Malacanang Palace, Intramuros, and the Chinese Cemetery in Manila. But his hands-down crowd-drawer is the Big Binondo Food Wok, "a cultural-culinary-historical 'wok' around Binondo, Manila's historic Chinatown," he says. "The whole experience revolves around tasting different specialty treats around Chinatown at the same time learning about the stories and heritage of the food as they relate to the history of Binondo. I call it a guiltless food binge and history lesson by way of your stomach."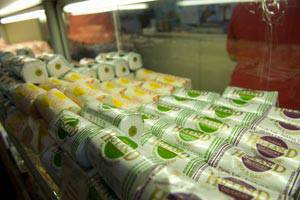 Munch on dumplings from Dong Bei Dumplings along Yuchengco Street, then head to Eng Bee Tin Restaurant along Ongpin for a hearty noodle lunch and a pack or two of hopia. Grab some spring rolls from New Po Heng Lumpia on old Calle Rosario, and if you're still hungry buy a couple of siopao (steamed pork buns) from the stalls that dot Binondo's streets—all this while learning about Filipino and Chinese history.

"We get a lot of food enthusiasts, also photographers, students, curious tourists, and balikbayans each with their own particular interest with Binondo," says Man Dy. "Eventually, we also began getting corporate types, marketing people, and lots of television shows. Food tours are a great way to introduce people to a place as it leaves a lasting taste in the palette and in the mind."

To contact Old Manila Walks, call (02) 711.3823; (0918) 962.6452 or email fun@oldmanilawalks.com.
ADVERTISEMENT - CONTINUE READING BELOW
Photos by Igor Maminta