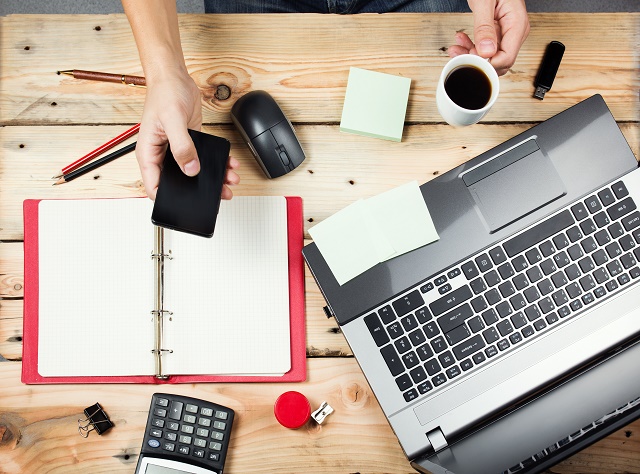 One of the biggest challenges of project managers is making sure that everything is running smoothly. Tracking the progress of projects and making sure tasks are performed can be overwhelming at times. For some, exchanging emails is not enough because combing through an inbox takes time and effort. Privacy is also an issue because anyone can simply forward a confidential email or loop in uninvited parties.
ADVERTISEMENT - CONTINUE READING BELOW
Then came project management tools and applications that have made every account manager's life easier. There are a lot of them available online but here are some of our picks that you can readily use for free.
1. Basecamp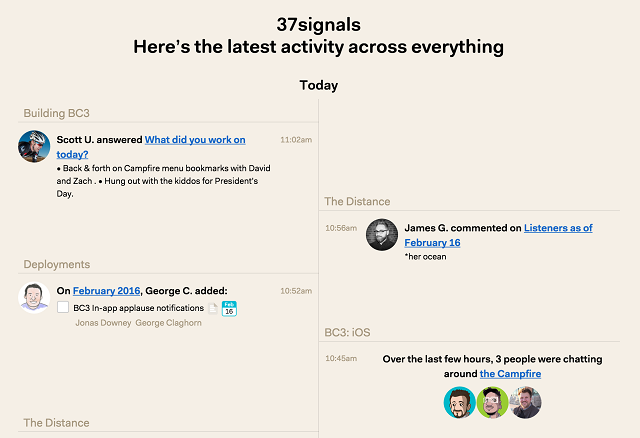 Basecamp is one of the earliest players in the project management toolbox game. With Basecamp, you can create to-do lists, create and answer discussions on a message board, share and organize files, set deadlines or milestones, and start a group chat or one-on-one discussions with a co-worker.
ADVERTISEMENT - CONTINUE READING BELOW
For project managers, you also have an overview sight on things because Basecamp collates the daily progress per project. You can see what is overdue, what has been done, and how much is on a person's plate. They have a premium version that allows you to add unlimited collaborators to a project, but you can also get started for free if you want to try it first.
2. Asana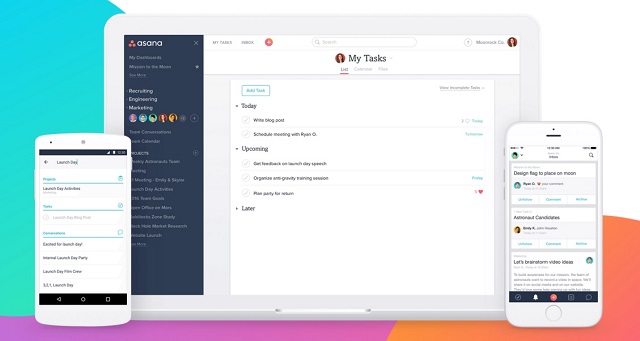 ADVERTISEMENT - CONTINUE READING BELOW
Asana enables teams to move work from start to finish with their straightforward features—tasks, projects, conversations, and dashboards. Say goodbye to status update meetings because you can see progress at a glance with charts that shows a project's completion rate. In their conversation feature, you can also turn discussions into actionable items so that the team can move forward and not let anything fall through the cracks. And instead of getting unwanted messages, you can customize to get only the team updates you need.
3. Trello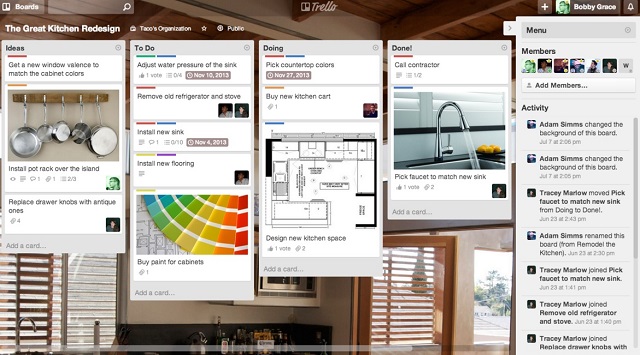 ADVERTISEMENT - CONTINUE READING BELOW
Want a "free, flexible, and visual way to organize anything with anyone?" Then Trello is for you. They want you to stop getting lengthy email threads or out-of-date spreadsheets. Trello lets you see everything in a single glance using what they call cards that are stacked according to their completion rate. Is a project still in the brainstorming stage? Then create a card under Ideas. Has it been assigned to you as a to-do? You can simply drag and drop a task card to the Doing stack if you are already working on it so your teammates will know. You can also tag colleagues if you want to call their attention on something or upload files from your computer, Google Drive, Dropbox, Box, and OneDrive. Finally, move your task card to Done if you have reached the finish line.
4. Wrike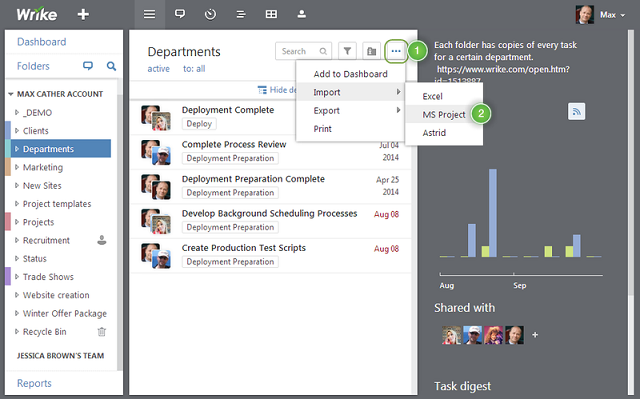 ADVERTISEMENT - CONTINUE READING BELOW
Out-collaborate, work smart, and accelerate. That is what Wrike wants you to do. With their no-frills layout, you can organize everything you need to complete your project in one spot. With Wrike, you can break large goals into manageable pieces and set due dates so you can track overall progress and even each teammate's contribution. Wrike integrates with a lot of apps such as Google, Word, or Google Drive so you can use all of your business tools in one place.
Wrike also aims to make emails productive again. They claim to be the only tool that makes sure important stuff never gets lost in your inbox by transforming an email into a task and sending it back to Wrike for action.
5. Buckets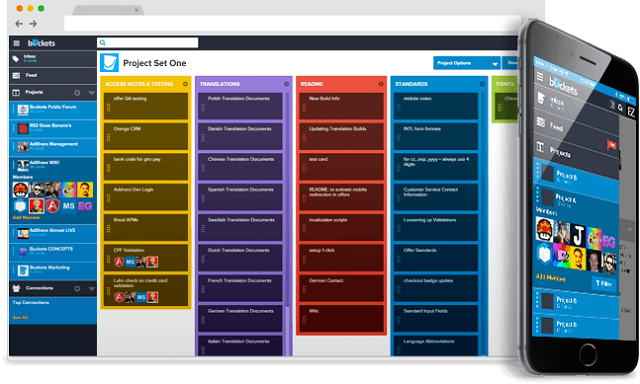 ADVERTISEMENT - CONTINUE READING BELOW
Collaboration on buckets is a social activity. This is because you can invite friends or colleagues via Facebook, Google, or just their email address.  Then, you can share and work together using cards and projects, similar to Trello's style.
An exciting feature for Buckets is that you can also create and send detailed invoices to your customers and also track the status of all your invoices so you will never forget to collect a payment again.
An important thing to remember when choosing a project management tool is to see which works for your team. One tool may not address the needs of a certain group but it may be the perfect fit for another. Make sure get feedback from people who have used the tool before or carefully watch the instructional video which are usually available on site.
*****
Nicai is the marketing head of Rising Tide, a technology solutions company, specializing in advertising, business solutions, and connectivity. She is also the Manila Bureau Manager of Probe Media Foundation's Mulat Pinoy-Kabataan News Network and a regular contributor for SPOT.ph. Follow her on Twitter, @nicaideguzman, and LinkedIn, https://www.linkedin.com/in/nicaideguzman.
ADVERTISEMENT - CONTINUE READING BELOW
Main photo from Shutterstock