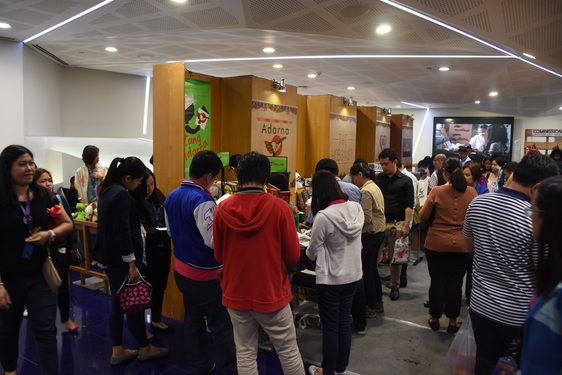 "It's the thought that counts," is usually a sentiment reserved for gifts that don't live up to expectations. But for most of the merchants who have joined DigiMall, an online bazaar organized by Globe myBusiness, the thought that goes into their products is precisely what makes them great gifts. From the handmade to the proudly local to the advocacy-driven, there's a lot more to each of these businesses than meets the eye.
Jewelry shop Retablo Manila is one example. Every necklace, bracelet, and earring is designed and handcrafted by Nikki Pascual, reflecting influences from all regions of Asia.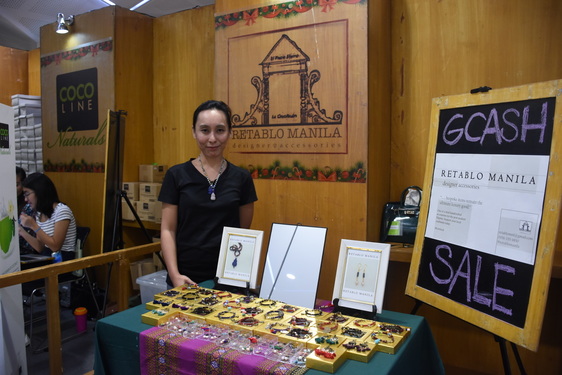 Meanwhile, artist Bea Macalino of The Hobbyist fuses her talent for calligraphy with up-to-the-minute humor, rendering the millennial battle cries of "pak ganern" and "charaught" as attention-stealing bags and pouches.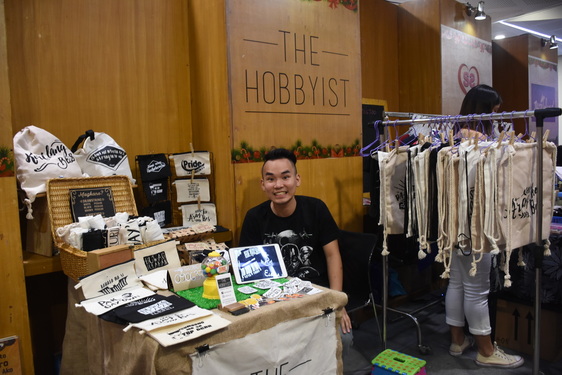 Best friends Chi Gibbs and Aira Medina, founders of online clothing store Neon Island, likewise incorporate their quirky hand-drawn designs as prints in their swimsuits, sweaters, and dresses—all of which are locally made.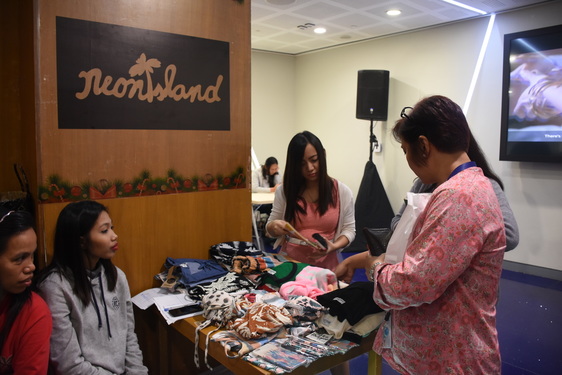 And rounding out DigiMall's roster of artist-entrepreneurs is Rina Albert-Llamas, whose one-of-a-kind illustration style has made Rinadesigns a go-to for stationery and custom gift items since 2002.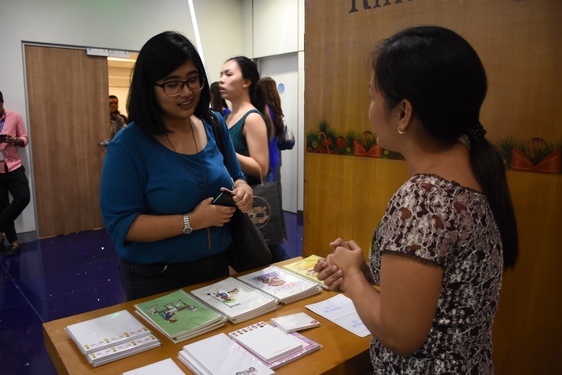 Derick and Geia Lopez, the couple behind Huevo, take similar pride in their meticulously handcrafted leather goods—especially since they started with Derick himself cutting, stitching, and working on every single piece.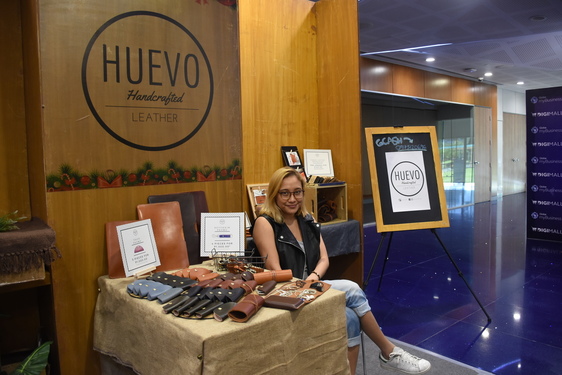 And all of the calming room sprays, hand sanitizers and toiletries by Sarah's Home are lovingly formulated by founder Powla Largo herself.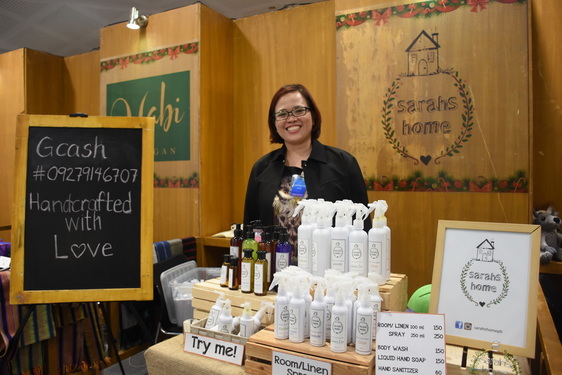 Other merchants push local talent to the forefront through their products. All of the products of footwear store iTag Manila, for instance, are made by Marikina shoemakers, including the men's sandals that had set iTag apart from other footwear brands.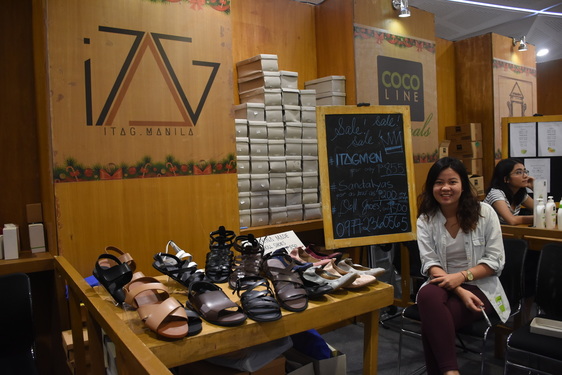 The modern patterns of Habi Batangan, meanwhile, belie the fact that they are made by weavers from Ibaan, Batangas working at century-old looms.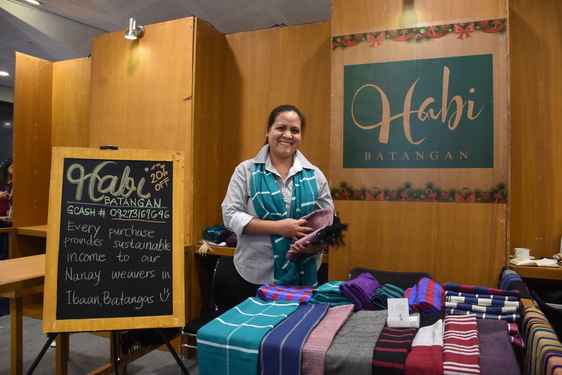 There's also renowned publishing company Adarna House, which makes available the best of Filipino literature for children and young adults.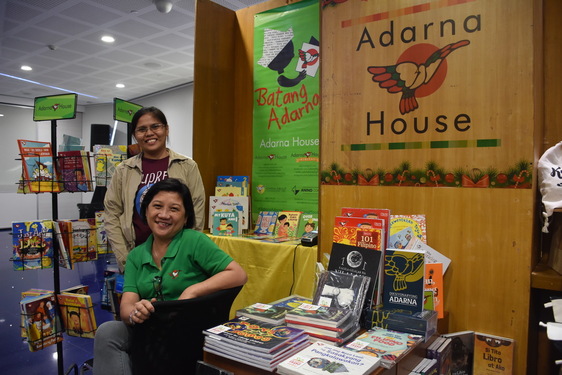 Local winemakers in Ilocos also get some love from community-centered enterprise Proudly Promdi, which not only helps distribute wines nationwide, but also works with the winemakers to redesign their brand and packaging.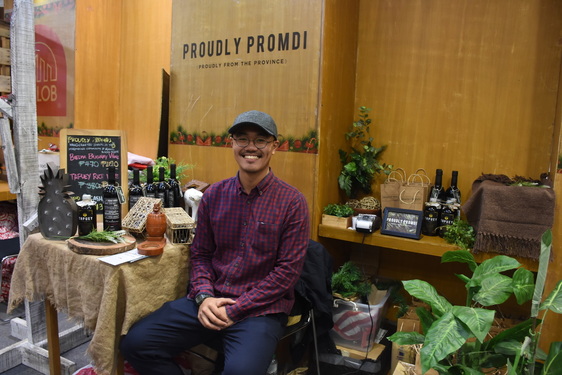 Also worth noting is Cocoline Naturals president Rica King, who developed body washes, bar soaps, and lotions made with coconut oil sourced from farmers across the country in her quest to boost coconut oil as an agricultural product in the wake of Typhoon Yolanda.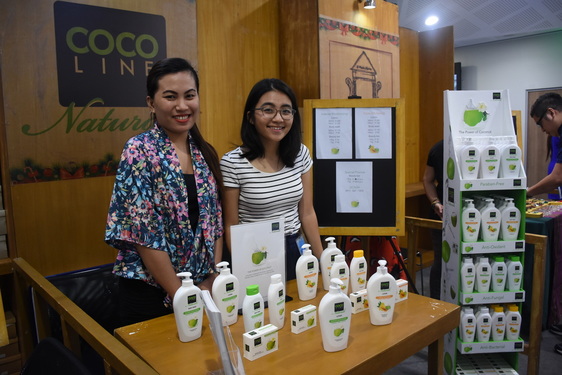 Clearly, a strong sense of advocacy is common to many DigiMall merchants. Popi's line of plush toys forgoes the usual teddy bear for native Filipino animals such as the Philippine crocodile, tamaraw, and Philippine eagle in order to raise awareness about their endangered status. Popi's toys are handmade in Muntinlupa, and their use of scrap fabric from clothing maker Anthill reduces landfill waste while also ensuring that no two toys are alike.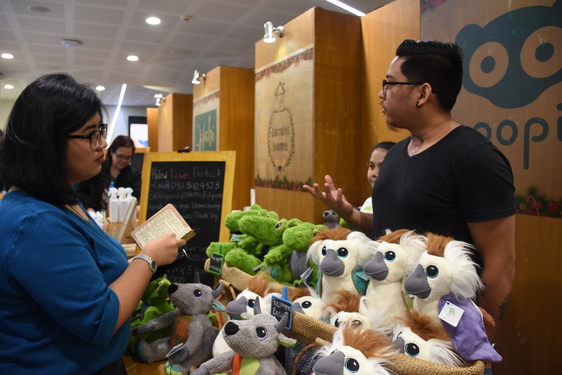 Taclob is another social enterprise that came about in Typhoon Yolanda's aftermath: Its bags are made by Yolanda survivors, giving them a way to put back together what they've lost. Taclob has various product lines, like eco bags for sustainable shopping and travel, a backpack made of upcycled tarpaulin and denim, and a backpack that can double as a flotation device in case of emergencies.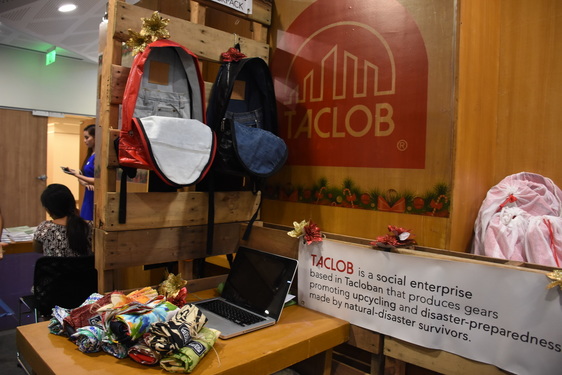 Globe DigiMall brings together all of these merchants in one convenient online venue, and powers their online selling experience with online store platform Shopify and Globe myBusiness. Huevo co-founder Geia Lopez—herself a digital marketer by profession—trusted the Globe brand, and consequently trusted Shopify since it was tied to Globe. For her, Shopify lends credibility to new businesses: "Shopify's partnership with Globe helps build confidence, because not everyone is comfortable with e-commerce. DigiMall allows you access to Globe subscribers, who are more likely to be open to e-commerce," she says. She was also happy to find that Shopify easily integrated with platforms as Facebook and PayPal for a more convenient shopping experience.

Meanwhile, The Hobbyist's Bea Macalino was surprised by how fast a transaction could be completed through Shopify. She relates that she was amazed to find an email in her inbox one day, saying an order had not only been placed, but had already been paid for through PayPal—all she had to do was ship the item. She wishes more sellers were aware of and used Shopify.

For Car Montano, one of the founders of iTag Manila, ease of use was the most significant change when they jumped from selling on Facebook to maintaining a Shopify store. Whereas they would have to answer individual queries about stock availability or measurements and sizing on Facebook, with Shopify, they were able to incorporate these in the store and product pages so that the customer would have all the relevant information at a glance. Retablo's Nikki Pascual agrees, citing that ease of use for her was the ability to maintain a professional-looking website, complete with photos and design, thanks to Shopify's helpful video tutorials and the Globe myBusiness support team.

DigiMall is online for the entire month of December and is still open to merchants who want to be part of the bazaar. Want to have a go? Visit https://digimall.globe.com.ph/ and experience for yourself how Globe myBusiness solutions can help you channel your own passions, talents, and advocacies into success.