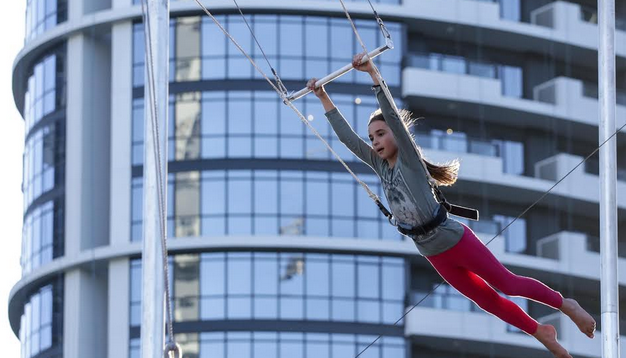 Like any business matter, it starts with a leap of faith.
Even after rigorous research, well-crafted marketing plans, and successful test runs, any new business would not fly unless you decide to take the jump.
Flying Trapeze Philippines in Taguig City takes this philosophy into a different height, as it lets you, at least for some seconds, fly.
ADVERTISEMENT - CONTINUE READING BELOW
Long time PR manager and businessman Will Hsu has been "flying" ever since he was 8-years-old, and has been longing to reconnect with his childhood activities.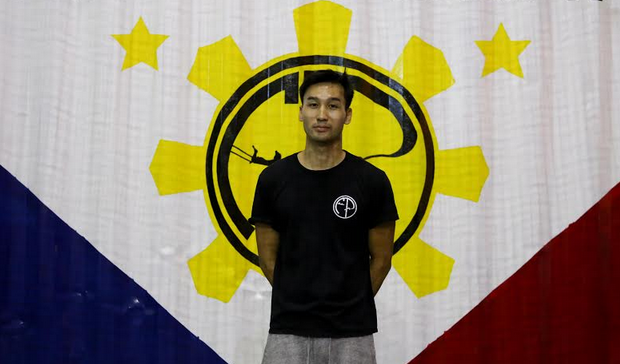 "I've been around Asia and there's nowhere else nearby that offers trapeze flying, and I figured, I want to share what I grew up with here," the Flying Trapeze Philippines manager said. "Now, we've been around for close to a year and a half and the reception has been great."
ADVERTISEMENT - CONTINUE READING BELOW
The only trapeze flying school in the country recently relaunched in a new location, at Federacion Drive corner 9th Avenue, Bonifacio Global City (near the new Mercato Centrale site), with newly installed calisthenics bars and trampoline.  
Entrepreneur.com.ph had the chance to experience the adrenaline-filled activity, and rounded up some business lessons one can learn from "flying."
1. Trust yourself (and your vision).
A person must get up to a platform, about 25 feet off the ground, loaded with guts and determination to be able to fly. Just like in business, starting a new venture takes a lot of will and fighting spirit. The view from the top is nerve-wracking, and once your head gets ahead you, negativity could easily bring you down.
"One thing I want to get across to anyone who wants to try (flying) is it's okay if you don't have experience. It's going to be scary but everything in life is, so you just try. You go with an open-mind, and if it works out and you like it, then you keep doing it. If you don't, at least you can say you've tried it," Hsu shared.
ADVERTISEMENT - CONTINUE READING BELOW
Take it from the former IT sales officer who juggles roles in multiple businesses—from running a PR firm to managing an education agency—but still manages to find something recreational.  When Hsu came up with the idea to put up a Trapeze school in the country, he had to pitch to many major corporations before he got a "yes."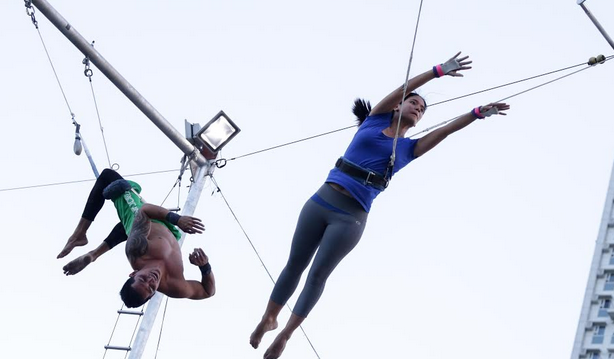 ADVERTISEMENT - CONTINUE READING BELOW
2. Have a support system.
Once up on the platform, both hands on the bar, it would be easy to doubt yourself. Good thing, the staff at Flying Trapeze Philippines is at your back to ensure both your safety and self-esteem are on check.
"With all aspects of life, you just have to go with an open mind and you never know what you can accomplish. There are students here who come in so pessimistic but then, you nudge them a little bit and after a two-hour class, they can accomplish two to three tricks," Hsu shared.
When he almost gave up on the idea of putting up a trapeze school, BGC got in touch with his team and told them they want to bring his dream to reality. The same goes in entrepreneurship—having a collaborator who can boost your morale and support your ideas make the work more fun.
ADVERTISEMENT - CONTINUE READING BELOW
3. Learn to listen.
After all your prayers and pep talk on the platform, it's time to jump. Now, the first leap would be thrilling but the height could easily make you lose focus.
Stay alert and listen to the instructions from the trapeze team while you're flying. The coaches give directives on the tricks and moves you have to make for a successful flight.
The real support comes from those who tell you what you're doing wrong. In business, it's important to have a firm stand, but keeping people who know how to be really honest would give you the constructive criticism you need for success.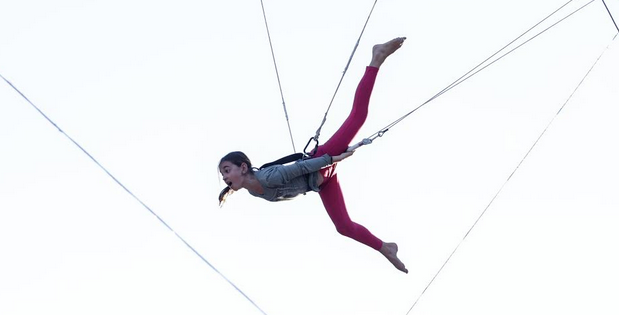 ADVERTISEMENT - CONTINUE READING BELOW
 4. Enjoy the flight.
It would not be done in carnivals if it weren't fun in the first place.
Once you listen to what the coaches have to say and keep a willing spirit, flying would seem easy. It's a full-body workout; by full, it means that physical and mental aspects are exercised. Still, you return on the ground with your head held high, feeling fulfilled.
"We attract different people from all walks of life. There are eight year olds, even grandparents who do it with their grandchildren," Hsu disclosed.  "Those who do it regularly started somewhere at one point.  It's all about managing fears."
Businesses may be tough to start/manage and stressful to maintain, but learn to enjoy the process and do the tricks. This relates to all business success stories.  
*****
Photos by Tristan Tamayo