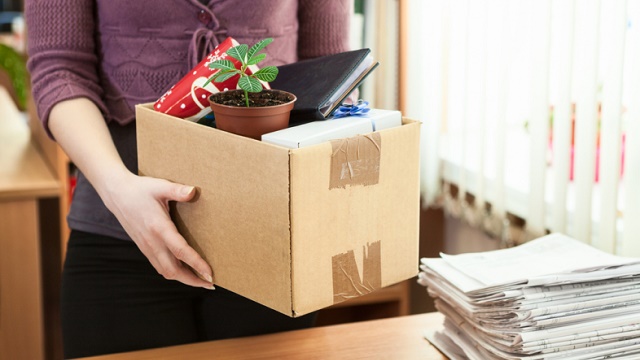 One of the hardest tasks you may have to undertake as an entrepreneur is to fire an employee. But there are many occasions that may require you to do so: New technology or outsourcing may mean restructuring; so could a merger or a takeover. In times of crisis, you might need to downsize, and retrench personnel.
ADVERTISEMENT - CONTINUE READING BELOW
1. Know your responsibility.
If a company will undergo retrenchment or restructuring, the Department of Labor and Employment must be notified—supportive organizational and financial studies included—at least 30 days in advance. Retrenchment and restructuring are not interchangeable, said former Labor undersecretary and labor arbiter Atty. Josephus Jimenez.
"Retrenchment is a technical term. It cannot be used if there is no audited financial statement indicating serious financial losses. If the company just wants to improve its operations, it cannot go on a retrenchment," Jimenez explained.
Layoffs due to restructuring, rightsizing, or redundancy programs are legal, but the company also needs to prove that these are necessary. Laid-off employees are entitled to separation pay, paid accumulated benefits and leave credits, and 13th month pay.
Related: Retrenchment paved the way for this airline employee's break into business

2. Be transparent.
Inform your workers early, said Karmeli Love Kintanar, vice president for business services of KSearch Asia Consulting Inc. "Employees appreciate transparency. Well-informed employees take it well," she said.
ADVERTISEMENT - CONTINUE READING BELOW
Vicente Kilayko, managing director of outplacement company Lee Hecht Harrison Philippines, cautioned against making promises that may prolong workers' uncertainty. "The bottomline is caring for other people. The management should help them [employees] to move forward," he said.
Related: 10 stupid things bosses say when they fire people
3. Offer a Plan B.
When he was an HR executive at Pepsi-Cola Products Philippines, Jimenez said the company offered discharged workers the option of becoming product distributors. If you cannot provide alternatives for your employees, he suggested availing of outplacement services. Outplacement companies provide career-coaching services, so individuals can transition more easily to a new job or business venture.
Kilayko said that professionals who undergo an outplacement program find a job much faster. In some countries, like Spain, outplacement is even mandated.
However, companies spend the equivalent of an employee's monthly salary for outplacement services. And though they may tailor-fit their programs to small and medium enterprises, Kilayko said they have had no inquiries from that sector.
ADVERTISEMENT - CONTINUE READING BELOW
Meanwhile, Kintanar said companies may also approach headhunters to look for slots in other companies for their outgoing employees.
4. Help your people, help your brand.
"Social responsibility starts with your own employees," Kilayko said, noting that layoffs also affect retained employees. "The way you go through the process of laying off also boosts the morale of those staying in the company because they are assured that they will be taken care of, too," he said.
Kintanar said a proper laying off procedure also helps maintain reputation and branding. "If retrenchment is not handled properly and people were kept in the dark, people will talk and the brand is ruined."
*****
Rouchelle is a producer for GMA News Online and is a freelance writer covering nation and business. Follow her on Twitter, @RouchDinglasan
This article was originally published in the August 2015 issue of Entrepreneur Philippines magazine.
Photo from Shutterstock