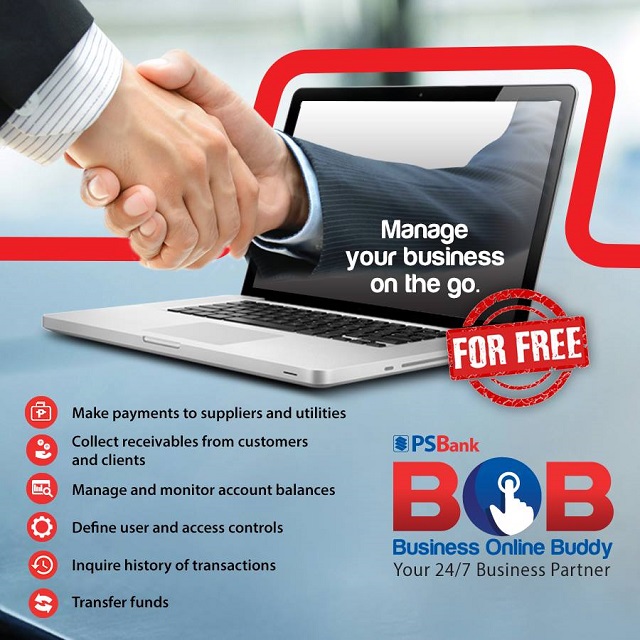 In today's fast-paced and digital world, time is money. You need to act fast to catch up with the latest trends and provide the most efficient service, or risk losing customers. Luckily, industries are adapting and they are even enabling entrepreneurs to be fast and efficient business owners.
Take the banking industry, for example. A lot of banks now have apps that allow you to make transactions without even leaving your seat.
ADVERTISEMENT - CONTINUE READING BELOW
Online banking websites and apps are important for business owners who are juggling several businesses or even those balancing a day job. Who has time to drop by the bank and pay merchants, transfer funds, or even order a checkbook?
Luckily, PSBank has created a portal that may soon be every business owner's best friend: the Business Online Buddy (BOB) and it specifically caters to entrepreneurs who can now easily deal with their financial transactions. Here, we highlight BOB's five features:
1. Quickly check account information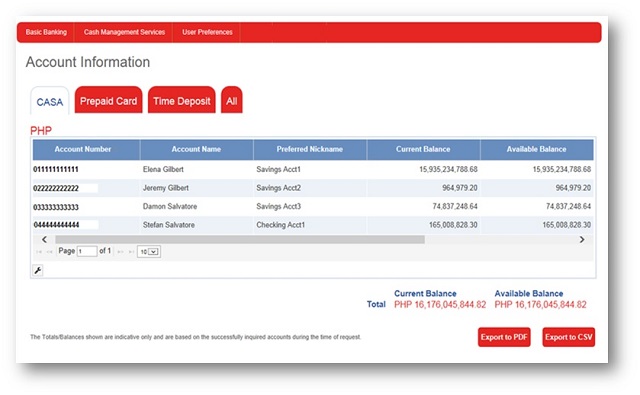 ADVERTISEMENT - CONTINUE READING BELOW
Want to know your latest gains or balance? With their easy and safe registration and log in process, business owners can view their enrolled accounts, balances, and other account details. You can also monitor your account by checking the history of your transactions done for enrolled account/s within specified date range.
2. Pay suppliers and settle utility bills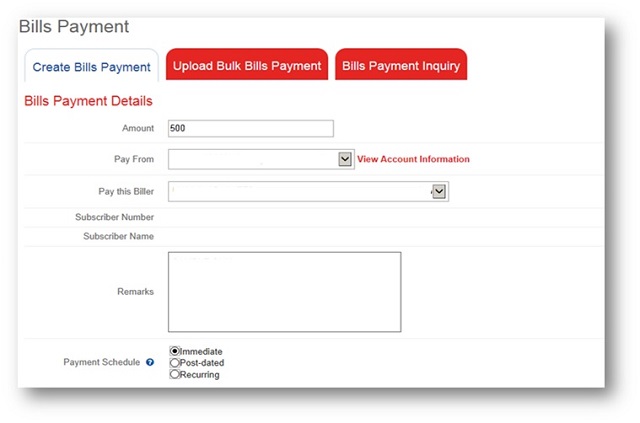 ADVERTISEMENT - CONTINUE READING BELOW
Conveniently pay merchants with several clicks. PSBank's BOB is connected to major billers, including Manila Water, Maynilad, Meralco, and even Subic Water and Visayan Electric Company for utilities. For telecommunications, they have Bayantel, Globe Telecom, Globelines/Innove, PLDT, and Smart GSM. For cable and Internet, they have Skycable/Home Cable/ZPDEE, Smartbro, and Wi-Tribe.
For insurance, they have over 10 merchants, including Manulife Philippines, Philippine Prudential Life, and Prulife U.K. For government agencies, they have National Statistics Office Helpline Plus and Social Security System. They also have merchants for real estate, loans, and securities brokerage.
For the payment section, the BOB also has a tab where you can upload your bills payment in bulk and inquire about your bills payment.
3. Transfer funds instantly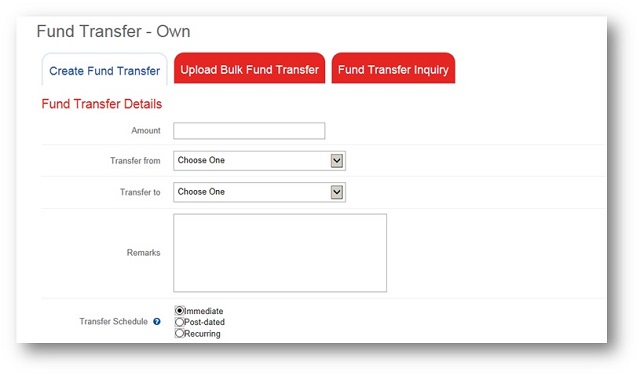 ADVERTISEMENT - CONTINUE READING BELOW
With BOB, you can easily and instantly transfer funds from enrolled account/s to other enrolled account/s or enrolled third party account/s. You can also upload bulk transfer and inquire after these transactions.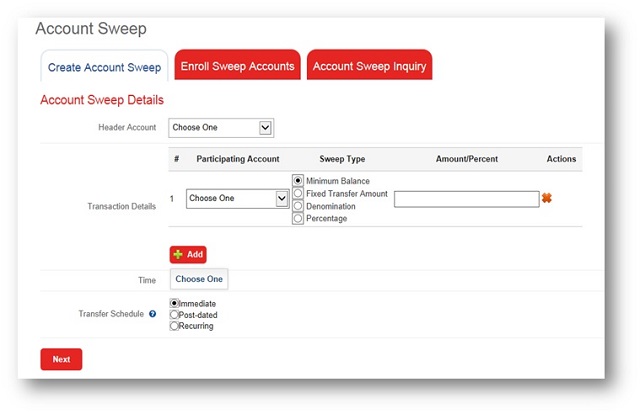 They also have a feature called "Account Sweeping" that allows you to move funds from your own satellite accounts to one main account. This feature guarantees a safe and secure transfer by enrolling the sweep accounts first. Funds transfer though is currently limited among PSBank accounts and between two accounts of the same currency.
ADVERTISEMENT - CONTINUE READING BELOW
4. Auto credit and auto debit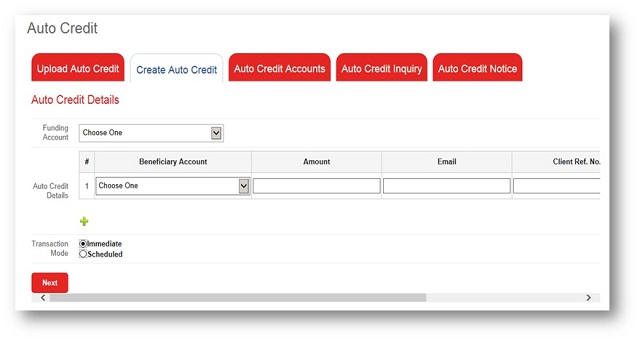 Are you the type who usually forgets to pay suppliers? Or do you find it such a hassle that you have to go through the same process every time you have to pay your suppliers? With BOB, this process can be automated so you would not miss a payment or collect a payment.
ADVERTISEMENT - CONTINUE READING BELOW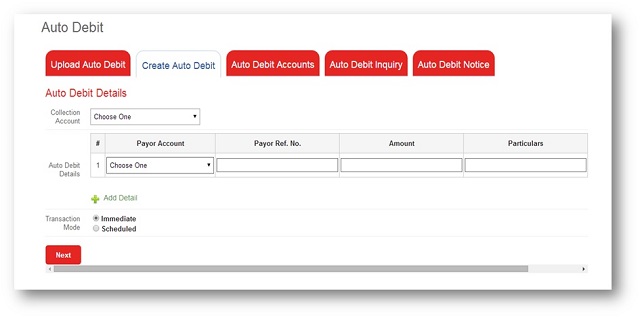 With their Auto Credit Arrangement feature, it allows the client to pay their suppliers automatically on set date or scheduled dates by debiting the company's account and crediting the accounts of suppliers. And with their Auto Debit Arrangement feature, clients can now collect receivables and promptly debit their customers' accounts in PSBank on scheduled dates and credit their designated collection account.
ADVERTISEMENT - CONTINUE READING BELOW
5. Assist in reordering checkbooks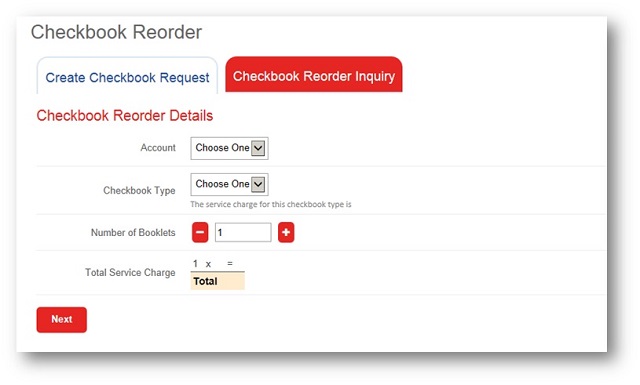 Seriously, who has time to drop by the bank to reorder checkbooks? With their Checkbook Reorder feature, the client may claim the checkbook/s at their maintaining branch or branch of account after two weeks to three weeks from the date of request.
*****
Nicai is the marketing head of Rising Tide, a technology solutions company. She is also the Manila Bureau Manager of Probe Media Foundation's Mulat Pinoy-Kabataan News Network and a regular contributor for SPOT.ph. Follow her on Twitter, @nicaideguzman, and LinkedIn, https://www.linkedin.com/in/nicaideguzman.
ADVERTISEMENT - CONTINUE READING BELOW