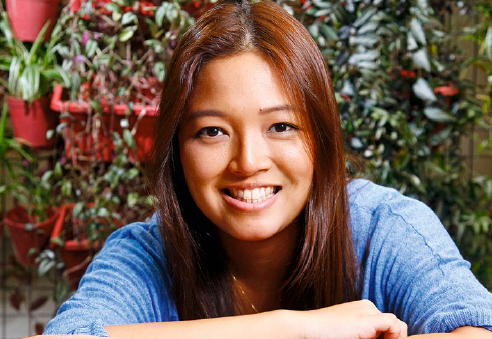 Artist Alessandra Lanot has a knack for passing on her passion for all things craft: When she was 17 years old, she had spent eight summers schooling young children in a mobile art school called Art Adventures. Lately, she picked up where she left off by hosting 'crafternoons'—intensive three-hour workshops that focus on teaching participants arts and crafts.

"Crafts encourage creativity and resourcefulness," says Lanot. "And when these skills are developed, you see things in a new light, and life just feels lighter, and more fun."

Good start
In 2012, she tested the waters with her very first workshop, a Nail Art Party, followed by a series of calligraphy and watercolor classes. Since then, Lanot has refined a line-up of more technical modules tailored toward crafters with various skill levels. She also holds Craft Soirees, where participants get to flaunt their skills in a friendly show-and-tell and craft exchange.

She has also begun offering weekend-long craft camps—bootcamp-style creative getaways that put participants through a crash course in different crafts techniques. By the end of her first camp, held in Zambales in May 2013, participants walked away well-versed in 15 new handicrafts.

"I've always enjoyed organizing events and workshops; it was second nature to me," she says.
ADVERTISEMENT - CONTINUE READING BELOW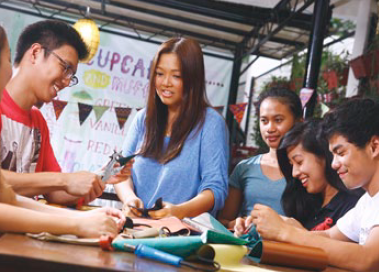 Sharing skills
Her return to teaching was prompted by repeated requests for how-to tutorials from readers of Life After Breakfast, an online journal she started in October 2011 to drive herself creatively and chronicle her personal craft projects.

When she's not busy planning her next crafternoon, this do-it-yourself dynamo has her hands full as a graphic designer, illustrator, blogger, and restaurateur. This Ateneo alum mastered her craft in classes like Print Production and Promotions Design at Parsons and New York University.
ADVERTISEMENT - CONTINUE READING BELOW

With around 10 to 30 participants to a session, crafternoons supply a space for like-minded people to come together, make new friends, and find sanctuary in the creative process. "Us crafters, we must make it our duty to create things that are both practical and pretty—even if it is recycled or upcycled, so that trash doesn't become trash again," says Lanot.
*****
This article was originally published in the September 2013 issue of Entrepreneur magazine. Subscribe to the print or digital version here.