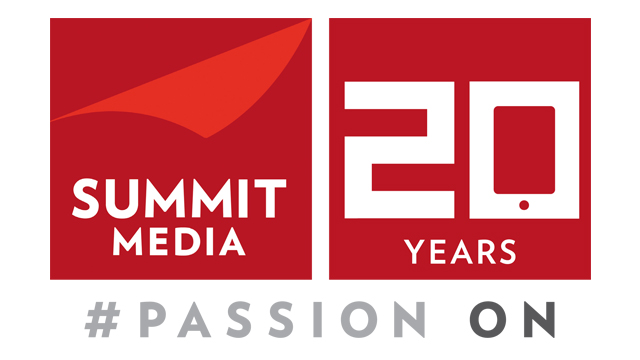 In June 1995, Lisa Gokongwei-Cheng, together with her friends Myrza Sison, Raymond Lontok, and Leah Puyat, launched Preview magazine. Back then, who would have thought that it would be the start of a publication empire that Summit Media currently is?

"We were quite foolish," says Gokongwei-Cheng, who is now the president of the media organization. The group of friends endured the birth pains of starting from scratch: holding office in a small, windowless, and cockroach-infested room in the basement of the old Manila Times headquarters; sharing a single old Apple Macintosh desktop PC and an electric fan; and furnishing their small workstation with hand-me-down furniture (tables and Monobloc chairs). However, they were equipped with passion to create a new fashion magazine that is bound to change the landscape of the local publishing industry. 

Back then, the magazine industry was dominated by newsprints that catered mostly to middle-class women. Needless to say, breaking through was practically a great challenge—although there were two other pioneering titles for glossies before Preview, such magazines were considered as upstarts that time. Logically, glossies had to overcome other important issues like low quality printing and less friendly advertisers and retailers. At the same time, there was a scarcity in talent as fashion photography, styling, and modeling were then still more of a hobby for creative individuals. 


ADVERTISEMENT - CONTINUE READING BELOW
Growing magazine empire
In an interview with marketing guru Josiah Go (published in his blog in August 2014), Gokongwei-Cheng said that during that time, they had anticipated an increase in demand for more glossy titles as there were indications that the local market was opening up to more lifestyle and aspirational brands, which in turn would logically need an effective medium to advertise in. "We did not have a Plan B so we were fortunate that we succeeded, but it took us a few years," she further revealed. 

In 1997, the group was selected and approached by Hearst magazines to publish the local version of Cosmopolitan. Not long after, Summit Media started forming partnerships with other global magazine publishers to bring here other popular international titles like FHM, Entrepreneur, Men's Health, Top Gear, and Forbes, to name a few. In 2000, it launched an original title, Yes!, which changed the way celebrity-oriented magazines are published. 


ADVERTISEMENT - CONTINUE READING BELOW
#PassionOn
Now on its 20th year, Summit Media regularly publishes 20 monthly magazines and simultaneously operates 13 Websites (a few more to be rolled out soon). It also has a few book imprints. Not surprisingly, its titles rule every single category in newsstands and its online sites dominate the local digital landscape. Indeed, the company has become the country's leading lifestyle and entertainment digital network, with a combined audience reach of more than 1 million unique visitors daily. Moreover, Summit Media reaches an audience of about 15 million to 18 million monthly through its print and Web platforms. 

What could be the secret behind Summit Media's success? "We prevailed due to the faith and commitment of the many talented people, both staff and contributors, creative and business, who have worked with us all these years," says Gokongwei-Cheng. "We could've failed—if not for the Summit spirit of wanting to get better every day, manifested in the high quality of magazines we produce monthly for our readers, and now, two decades later, the Websites we produce for all our audiences, 24/7."


Entrepreneur.com.ph is part of Summit Media's digital unit. 
ADVERTISEMENT - CONTINUE READING BELOW