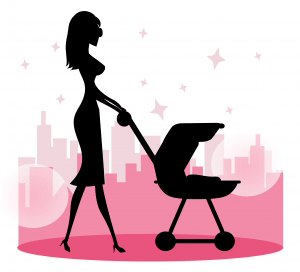 Times are hard; we all know it. The phrase "working hard for the money" has never been more apt, and many are resorting to higher-paying but more demanding full-time jobs, putting up their own businesses, or sidelining on the weekends to improve or maintain their standards of living. But along the way, because of that strong drive to make more money, most also end up losing precious time for themselves (or willingly forego it).


ADVERTISEMENT - CONTINUE READING BELOW
And it can be a lot tougher for working parents (particularly moms) and designated family breadwinners: aside from excelling at work, they have to figure out how to get more time with their loved ones and leave something for themselves, too. It\\\'s true that both genders feel the need to achieve work-life balance and that women have made considerable headway in many professional fields throughout the decades, but in some cases, gender-based stereotypes still prevail, and female workers and entrepreneurs feel extra pressure to establish themselves and have both a private life and a career. For these hardworking ladies, we offer 10 tips to get that much-desired work-life balance. (Gents, you can also give these tips a shot!)
For part 2 of this article, click here.
Change your overall mindset.

[related|post]Try looking for anyone who hasn\\\'t been asked during small talk and actual conversations where he/she works and what his/her job description is; odds are you won\\\'t find any. Job titles, descriptions and salary brackets are very important to most Filipino workers — it forms a considerable part of a Pinoy\\\'s identity. There\\\'s absolutely nothing wrong with taking pride in what you do for a living, but if work, status and profits are your main concerns, you\\\'ll have little or nothing left for your personal life. Let\\\'s call this the "live to work" category.


ADVERTISEMENT - CONTINUE READING BELOW
Then there are people who treat work as something that aids them in their personal goals. They put in the hours and produce the required output, but also place equal importance in what they get within the office and what they do out of it. The folks who think and act this way are in the "work to live" category.


It may sound painfully obvious, but it still has to be said: letting work take precedence at all times won\\\'t do you any good! Willfully changing your mindset to "work to live" from "live to work" is the first and most logical step towards getting work-life balance. Without that conscious decision, there definitely won\\\'t be any balance to speak of!


Learn how to manage your time.

One of the most common complaints among both employees and entrepreneurs is that there\\\'s never enough hours in a day for them to do everything they\\\'re supposed to do. This lack of time often leads most people to work beyond acceptable hours — and sacrifice time for their loved ones in the process.


ADVERTISEMENT - CONTINUE READING BELOW