Things a Little Bird Told Me: Confessions of the Creative Mind
By Biz Stone (Grand Central Publishing, 2014

Biz Stone's Things A Little Bird Told Me: Confessions of the Creative Mind takes an inside look at the career milestones that catapulted him from college dropout to one of IT's golden boys after he co-founded Twitter.

This is not a salacious tell-all, despite the title billing it as 'confessions,' but it's still a certified page-turner: The characteristically upbeat Stone, embedding lessons in memorable anecdotes, recounts how he harnessed creativity to make his way to Google, and later the ubiquitous microblogging platform—from oozing confidence with his larger-than-life alter-ego Genius Biz throughout Google's recruitment process, to surviving the crossfires of legendary fights over Twitter during its transition from promising upstart to big business.


From his own account, Twitter's self-styled 'resident idealist' walked away from the company with both his 'happy-go-lucky optimism' and his millions intact, but the main takeaway from this memoir is Stone's own mantra for business success: total emotional investment.

ADVERTISEMENT - CONTINUE READING BELOW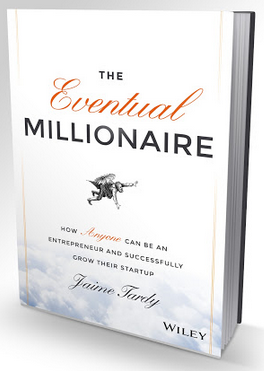 The Eventual Millionaire: How Anyone Can Be An Entrepreneur And Successfully Grow Their Own Startup
By Jaime Tardy (Wiley, 2014)

Anybody can be an eventual millionaire—that is, 'someone who knows they will be a millionaire, eventually' and gets there on their own terms, says Jaime Tardy. The business coach has distilled wisdom culled from over a hundred self-made 'treps into handy tips and habits on taking the first steps in their 'millionaire journey.'



ADVERTISEMENT - CONTINUE READING BELOW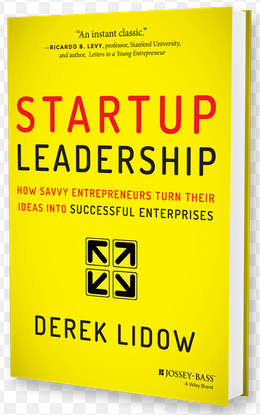 Startup Leadership: How Savvy Entrepreneurs Turn Their Ideas into Successful Enterprises
By Derek Lidow (Jossey-Bass, 2014)

A must-read resource for 'treps, this book takes stock from Derek Lidow's own storied career, backed by extensive research and real-world case studies to forge the ideal composite of both leader and entrepreneur—an 'entrepreneurial leader' who's armed with qualities needed to soldier through different stages in their business, sidestep common pitfalls, and bag success.


ADVERTISEMENT - CONTINUE READING BELOW
All books available at National Bookstore

This article was originally published in the July 2014 issue of Entrepreneur magazine. Subscribe to the print or digital version here.