Are you hungry for more business opportunities?

This September, Entrepreneur Philippines brings you the top 10 trends in the food industry that can be your ticket to business success.

From milk teas, homemade pies to neighborhood cafes, we covered every food trend that is sizzling hot right now in the country. The September 2011 issue also helps aspiring restaurateurs how they should price food and menu items in such way that they both earn and encourage clients to come back.

Find out what is hot and what is stale in the food industry with this month's issue. Whet your appetite for business opportunities with the cover of the September 2011 issue as our magazines hit newsstands and bookstores nationwide this week.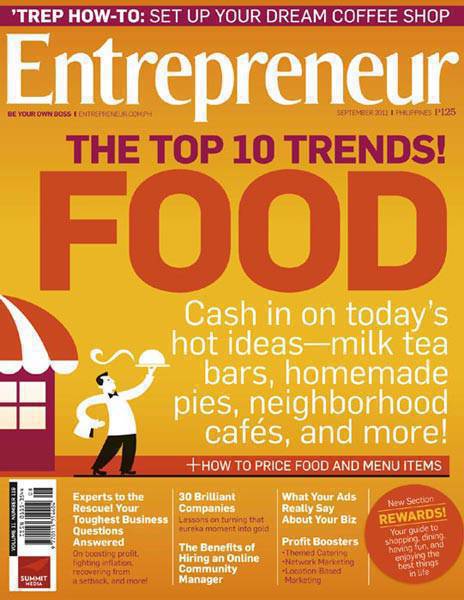 ADVERTISEMENT - CONTINUE READING BELOW