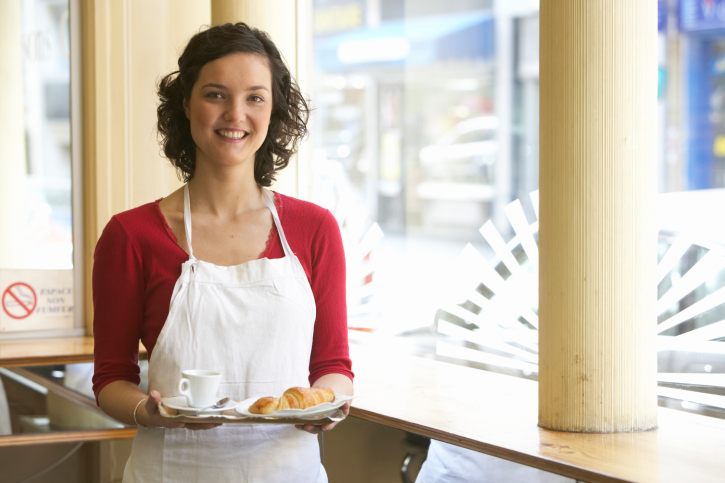 We live in a world where the chase for power is increasing. Someone is always getting thrown under the bus so another person can get ahead. The "top of the food chain" philosophy that has infected our workforce and leadership has thrived on the accumulation of power and practices to get ahead.
ADVERTISEMENT - CONTINUE READING BELOW
Yet when all is said and done, have we really gotten ahead by this change?
There is a better way. It is called servant leadership, and it can be applied in workplaces and homes. It is an act of faith, best defined by coming alongside others, leading by example, and helping the people around and under you. Using it allows you to go further in all areas of life, rather than pursuing positional leadership that dominates and dictates your employees.
These are old-fashioned values, relying on the keys of serving others: listening, having empathy, and working in a culture that upholds a commitment to the growth of the people while simultaneously growing the company.
Related: Why faith belongs in your workplace
When we use our faith to empower people to be their best self in the workplace, we in turn empower the corporation. We cannot keep hiring people who do not care about their work and we cannot keep leading people by executive level "breast feeding and diaper changing."
ADVERTISEMENT - CONTINUE READING BELOW
Love, and leading with a servant's heart, is something we must be committed to. It is going to take humility to see lessons in the workforce that can help us improve rather than constantly trying to protect ourselves from anything that causes tension.
One note: This takes a personal, as well as professional, commitment. Our personal lives always mesh into our corporate lives and we cannott keep acting like they do not. That is why faith at work will work if it is working at home first. That is why unbelief at work destroys, because it is been killing our personal lives as well.
Related: Setting boundaries to be a better leader
So, how do we apply the principle of servant leadership?
Do the work. Be willing to go to the root of things and do whatever it takes to become your best self and serve those around you with love. We cannot keep believing that it is impossible to teach an old dog new tricks. Motivate the dog properly, and it is amazing how fast they will change. Just try giving an old dog steak to reinforce a new "trick" and see if it works.
ADVERTISEMENT - CONTINUE READING BELOW
Learn to listen. In my career as a copywriter and digital media expert, one of my core competencies has been the ability to listen to what the marketplace is asking for and then to give it to them in a very unique way, driving customers to urgently make a change. We can do this as well in our servant leader lifestyle by just taking the time to listen. Do not tell me you do not have time. Everyone has 24 hours in a day. Make time. Evaluate the things that you say are important and make a commitment to listening at home, at work, and even to yourself; the things you are saying all day; and make it a priority to get really good at this.
Stop trying to do things you're no good at. Stewardship is a principle of servant leadership many forget. We need to learn to steward, manage, and govern what we have been given. Do not do the things you are not good at. Get someone else to do them. Manage well your responsibilities because authority in what we do comes from responsibility. Get masterful at what you know how to do and you will not only enjoy your life and career more, you will increase your value to those around you. When we add value to everyone we encounter, we all win.
ADVERTISEMENT - CONTINUE READING BELOW
Learn to adapt. Things are changing drastically and speedily in the workplace. Social media is a dominant means of communicating, and we cannot keep acting like it is not important. It is either helping your organization or destroying it. Another set of rules when your employees can and cannot tweet is not going to cut it. Listen to why they turn to Twitter during work hours in the first place! Maybe your next marketing campaign will get some valuable insight and you will get to know your staff better.
Our personal lives are intertwining with our corporate lives. No way around it. We cannot keep separating our lives as if we are compartmentalized robots. Strong people make strong leaders and strong leaders do better in the workplace when they work on all areas of their life. Lead by serving.
*****
Copyright © 2014 Entrepreneur Media, Inc. All rights reserved.
This article originally appeared on Entrepreneur.com. Minor edits have been done by the Entrepreneur.com.ph editors.
ADVERTISEMENT - CONTINUE READING BELOW
Photo from Thinkstock