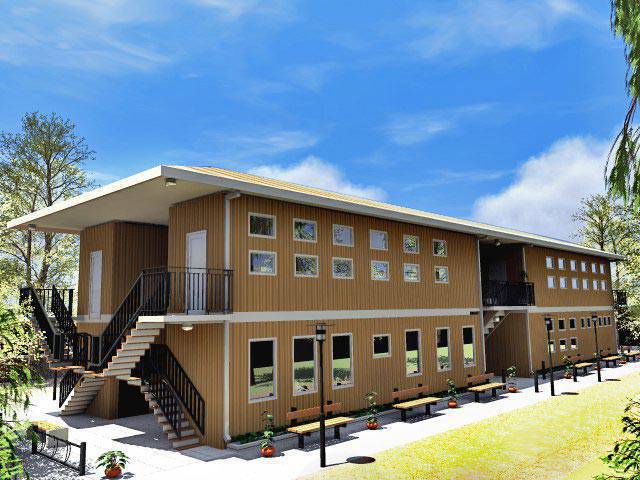 Seeing the need of more and more workers for a decent place to sleep in, Panya Go Boonsirithum launched the Citihub Mandaluyong project. A housing project that converts container vans into decent and clean living spaces that are leased at an affordable rate.

Entrepreneur.com.ph asked Mr. Boonsirithum about his innovative project.

"I am first to admit that I can't take credit for pioneering the use of container vans as mode of shelter.  Due to its cheap cost and versatility it has been used in a wide range from temporary office in construction sites to mobile police stations you see around Manila.  Our company just went a little further and used it as the main structure for our buildings.  It met all the criteria that we ask for the project to be structurally sound, mobile and cheap to construct.  Plus it is environmentally friendly since we are recycling old discarded shipping container vans," Boonsirithum said.   

The plan is simple. The group started with 4 container vans (40ft) fully fitted with beds, cabinets and lockers with each container van having a maximum capacity of 22 beds.

"The public reception has been great. I am happy to announce that since our operation April of this year we have achieved 60 percent  occupancy.  At CITIHUB Mandaluyong you get fully furnished and fully air-conditioned rooms, free cable TV, 24/7 security, common dining and cooking area, for only P1,500 a month and this is inclusive of water."

Citihub Mandaluyong is the brain child of Boonsirithum, Arcya Commercial Corporation's Property Manager. The project aims to provide safe, clean, affordable housing for the average minimum wage Filipino worker.  This is the company's corporate social responsibility project, which they hope will inspire other entrepreneurs to build with social conscience.  

"Our company's vision is to see more Citihub around the metro in the near future.  And maybe with collaboration with other companies and government agencies we can even extent the concept of CITIHUB to build the much needed schools, clinics and much more," Boonsirithum said.
ADVERTISEMENT - CONTINUE READING BELOW
Citihub Mandaluyong is located at 302 J.P. Rizal St., Brgy. Mabini, 1551 Mandaluyong. Check out their Facebook page here or email them at citihub_mandaluyong@yahoo.com. You can also call them at (02) 585.5893 or 0917.871.7498