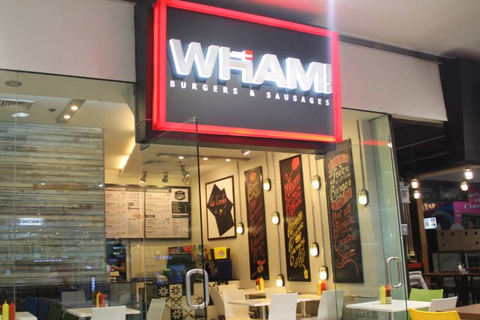 More than 10 years ago, a group of friends—all burger lovers—wanted to try out a new way of preparing their favorite snack. They came up with different mixes of condiments and started grilling burgers at home. A number of trial-and-error sessions after, they thought they had prepared the tastiest burgers ever.

Among them was Tony Yap who, along with his wife, decided to venture into food business to try their ideas out. It was a good thing that he worked for a multinational burger company before and his wife was a Hotel and Restaurant Administration graduate. Since both of them have possess ideal background in the industry, they collaborated and conceptualized Wham Burger.

From 'cartoonish' to slightly classy
Wham Burger had its first store situated in Katipunan Avenue near the Ateneo de Manila University. "The students were one of the factors as to why we've decided to establish the main restaurant there. Not to mention, the avenue is also a busy one with lots of foot traffic," Yap, who is now the business' managing director, disclosed.

Other than their main branch, they also opened a store in The Block SM City North Edsa when the mall was inaugurated in 2006. More than 8 years later, the restaurant's popularity has remained strong. "The competition is stiff. But so far we're very happy because the customers always come back for our burgers," he asserted.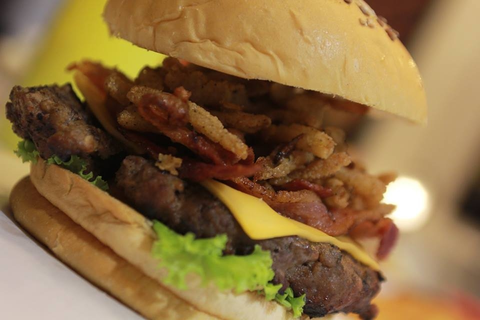 Yap disclosed that the past few months have been challenging for Wham Burger. The competition within the industry further intensified, forcing the management to adopt new strategies to control the situation. That's when they came up with the idea to host a much more mature theme for their bistro.

The restaurant started off donning a comic book theme more than a decade ago. When they decided to re-brand, they changed the interior's color palette to make it look a bit classier. They also introduced new offerings in the menu like sausages and beer, among others. Currently, this strategic move has proven to be successful since they still attract a significant amount of new customers, while retaining the old ones at the same time.

 
ADVERTISEMENT - CONTINUE READING BELOW
Caring for the brand
There's no denying that the burger joint's reputation precedes them. Logically, the management exerts a lot of effort to protect the name of their restaurant by planning ahead and anticipating the challenges their brand may face.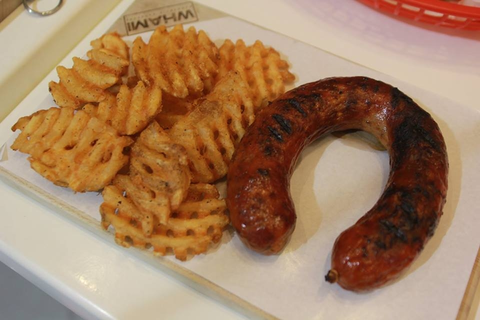 "We're known because of our burgers that we grill with old-fashioned charcoal---no oil and no frying, just grilling. If we cheat our customers today, then we're bound to lose them tomorrow. We take care of everything that we have, including our customers. Other than that, we have proper cooking procedures and proper waste management. We're ready and prepared for everything," Yap emphasized.

Despite the continuously rapid growth of the food industry and the tighter competition, what could be the secret behind Wham Burger's uninterrupted success? Yap revealed, "Innovation." He added, "The Filipinos' taste for food is getting complicated. They always want to try something new other than their personal favorites."

"Food is a basic necessity of the people. It is good for business though there are a lot of competitors. You just need to have the determination to move forward. Don't give up. It's always a roller coaster ride. Remember to study the trend. Learn to cope with it. Follow it. Then innovate. Give the customers something they haven't seen or tasted before."
ADVERTISEMENT - CONTINUE READING BELOW