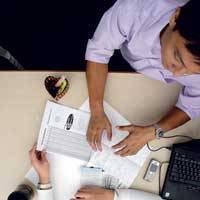 Now that you've launched your business and it is doing well, the next step is to think about expansion. Sourcing funds to help expand your business is a daunting task. Do you approach family or friends first? Or go straight to the bank? In a bid to help boost employment and spur national economic growth, the Social Security System (SSS) has earmarked a total of P7 billion for lending to private enterprises seeking funds for business expansion and social development projects.
SSS President and Chief Executive Officer Emilio de Quiros, Jr. said the funds are available through the newly-created Business Development Loan Facility (BDLF) and Social Development Loan Facility (SDLF), which consolidate SSS' business and social loan programs. "The new SSS lending facilities enable us to offer financial assistance to a wider range of projects and borrowers. Cooperatives, non-government organizations and even Barangay Micro Business Enterprises or 'BMBEs' can also borrow," he said.
ADVERTISEMENT - CONTINUE READING BELOW
The BDLF caters to businesses ranging from micro, small and medium enterprises (MSMEs) to large industries. Social institutions offering education and training programs, health care and medical services such as schools and hospitals can borrow under the SDLF.
The P7-billion allotment, which will act as a revolving fund, will be divided as follows: P1 billion for agriculture, fishing and forestry; P2 billion for projects in construction, manufacturing, utilities, mining and quarrying; and P4 billion for the services sector.
De Quiros said SSS will disburse the funds to eligible borrowers through a conduit arrangement with participating financial institutions (PFIs). Borrowers can pay in monthly, quarterly, semi-annual or annual amoritizations of up to 15 years.
"Our enhanced loan guidelines are more flexible and responsive to borrowers' needs," he said. "For example, we removed various caps on the loanable amount. It will now depend on the project's actual need and the borrower's credit capacity, provided it will not exceed P500 million."
ADVERTISEMENT - CONTINUE READING BELOW
De Quiros said PFIs can advance the disbursement of loan proceeds as long as the borrower completes its application within the prescriptive period, which the SSS extended from 120 days from the date of initial release under its previous guidelines to six months.
"The interest rate will depend on prevailing market rates. Borrowers have a one-time option to switch from a variable interest rate, which is repriced every six months, to a fixed rate that applies for a period of three years," he said.
Interested parties can call the SSS Housing and Business Loans Department at 920.6401 local 5129 or 5115 or send an email to desilvamt@sss.gov.ph or carandangao@sss.gov.ph.