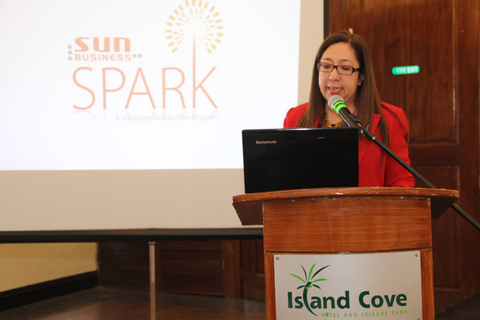 Without any doubt, small and medium enterprises (SMEs) are practically the bloodstream of the national economy. That is because such businesses comprise of up to 99.6% of total number of registered enterprises in the entire country. Those provide employment to about 70% of total workforce in the country.

Thus, it is just logical that SMEs get the necessary support they need for further growth and development, especially in the modern times when competition leads businesses to online and social media channels.

Sun Business, the corporate arm of Sun Cellular, has launched its Sun Solutions Distribution Program, a new reseller endeavor from the company. This new pack of business services and solutions is aimed at helping SMEs sell their services to the public.

Through the Solutions Distribution Program, Sun Business will help SMEs to possibly expand their revenue streams. This will be done through rolling out of Sun Business Solutions, particularly Sun Message Cast and Sun M2M Data Plans. SMEs can generate additional revenues by introducing services of the two solutions to their own network of customers.

The program will not just be beneficial to Sun Business, which can further expand its reach. Of course, the unit of Sun Cellular can also serve its purpose in helping build participating SMEs' information and communication technology (ICT) capabilities.

Marketing head for Sun Business Corinne Funk-Zablan said, "We believe that by helping SMEs become ICT-ready, we are able to help them become more competitive, more efficient, and more profitable."  

Practical use of both services

Sun Business' Message Cast is an online business application that enables an SME to send text messages to multiple clients at a time across all networks. This service makes it easier and cheaper to send uniform text messages to numerous recipients, a measure that can logically be beneficial when rolling out marketing efforts and posting important announcements.

The usefulness of this service can be illustrated by how Claret School in Quezon City has adopted it to assure parents about the safety of their children in school. Claret has tapped the Message Cast service to send SMS to parents instantly the moment their kids swipe their identification cards into a special machine located at the school gate. During dismissal time, parents are also notified if their children have already swiped out to leave the school premises.

The M2M Data Plans are SIM-based data packages that are flexible in the sense that those facilitate integration of machine-to-machine (M2M) solutions into SMEs' operations. For its part, M2M Data Plans facilitate SIM-based tracking solutions, wireless point-of-sale (POS) systems, and even wireless automated teller machines.

Commitment to nation building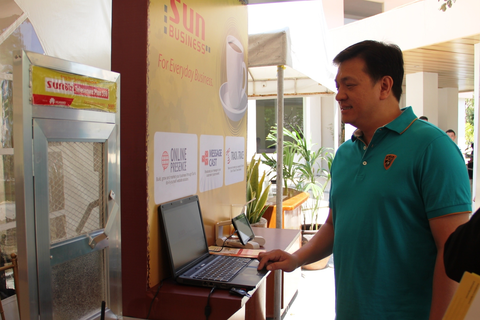 During its separate launch in Kawit, Cavite and Clark in Pampanga, the Solutions Distribution Program held its Coffee Talks series, which aim to orient SMEs on latest technology and social-media trends. Logically, this knowledge-building program will eventually be replicated in many other parts of the country (Cebu, Davao, and other cities) to help spread the benefits of ICT and online connectivity to SMEs.

"Through this new program, we underscore our commitment to build the capacity and spur the growth and development of the SME sector," said Zablan. This could be part of Sun Business' goal to help promote competitive advantage and readiness of SMEs for the upcoming rolling out of the ASEAN Economic Community (AEC) next year.

By that time, SMEs should be more competitive and technologically equipped to catch up and match competition from other businesses across Southeast Asia when regionalization or lifting of trade tariffs is implemented.

Businesses involved in content development, solutions development, distribution/reselling, systems integration, and value added services provisioning are qualified to serve as aggregators. To apply as a distributor of the services/solutions, submit required documents and purchase a prescribed program kit.  

For additional information, visit Sun Business online or call (63) 2 395-8776.
ADVERTISEMENT - CONTINUE READING BELOW

Photo shows City of Bacoor (Cavite) mayor Strike Revilla checking out some of the small business solutions offered by Sun Business.  The city's LGU is one of the early adopters of Sun Business Solutions. The other photo shows Sun Business marketing head Corinne Funk-Zablan.