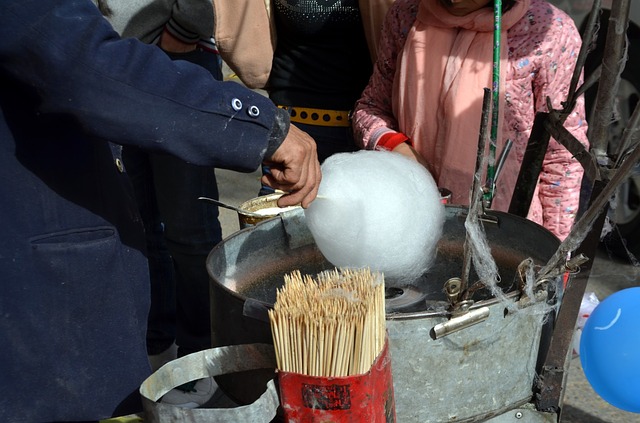 Once or twice a month for four months, children aged nine to 12 can attend the Batang Business program to learn the basics of starting and managing a business. With P3,000 as maximum starting capital, the kids can put up and run an enterprise of their choice and even learn simple bookkeeping.
[related|post]Batang Business founder Marco Flores launched the project during the Gawad Kalinga 777 anniversary in Fort Bonifacio, Makati in October 2004 basically to share and teach the entrepreneurial values of industry, perseverance, creativity, and stewardship that he learned from his like-minded parents. "Not a lot of people know that entrepreneurship is values formation," he says. But why kids? "I learned through my readings and experience that the best time to train future entrepreneurs is at the grade school level, when the child's mind is still malleable." Membership to the program is free, although participants have to shell out money for the materials used in special workshops on hygiene, packaging, and marketing.
ADVERTISEMENT - CONTINUE READING BELOW
Here's how the four-month module is designed: On the first month, five to six kids form a team, and they are grouped together according to how close they live to one another. Each team is assigned a parent-mentor and an older brother- or sister-facilitator to guide and help them with logistics. With their assigned guides, the kids brainstorm products they'd like to create. They go on Lakbay Business, an educational business exposure trip, to help them generate ideas for their business. In these trips, the children visit companies, interview entrepreneurs, and "find role models," says Flores. At this stage, the kids also learn how to raise capital by selling newspapers, bottles, and recyclable materials to junk shops.
Kids produce their goods in the second month, sell their products in the third, and by the end of the module, they already know how to make simple financial statements. They are taught to evaluate their business based on lessons picked up along the way. Aside from profits, a business report with learning testimonials is another of the program's positive result.
ADVERTISEMENT - CONTINUE READING BELOW
Why include reflection and testimonials in the business evaluation? Because the program emphasizes values formation and character development, says Flores, international coordinator of the Catholic group Couples for Christ. "We teach them not to work for money. Their motivation should come from providing a product that will serve others."
And because the Christian value of financial stewardship is a key component of the Batang Business program, kids are taught that they have the responsibility to allocate their resources and earnings properly. The program suggests this profit allocation breakdown: 10 percent to the Church in the form of a tithe, 10 percent to the poor, and 80 percent to their savings account.
The children entrepreneurs may choose to plow part of their savings into putting up a new business project, or they can help another Batang Business team by having its members try out their former business so learning is passed on.



ADVERTISEMENT - CONTINUE READING BELOW