We give you 10 lessons that veteran entrepreneurs have learned in doing their business. Read on and learn from their experience:


1. Safe and secure

It has always been my dream to have a building we can call our own. We recently invested in constructing our very own building, the Soliman Corporate Center in Makati City. It was a major decision since it involved borrowing P46 million. For 50 years, we were just renting an office on Roxas Boulevard in Manila. Now, we have a home.


Teresita L. Soliman
President and GM, Soliman Security Services Inc.
Date established: 1957; Security force: 1,000+ guards

 
2. Tune of Success
I don't sing, but I have to jam with the passengers of our "videoke jeepneys." It's amazing how foreigners can take pleasure in the heavy traffic of Manila by singing and dancing inside our videoke jeepneys with fellow visitors. People in the other vehicles on the road would look at us, confused, asking, "What was that? A roving videoke lounge?"

 
ADVERTISEMENT - CONTINUE READING BELOW
Clang M. Garcia
Managing director, Daily City Tour
Date established: 2006; Current business value: P9 million

3. Weathering the Storm

When typhoon Milenyo hit the country in 2006, San Pablo (Laguna) was a direct hit. The super typhoon did terrible damage to our property. Almost all the trees were felled, and those that were left standing had no leaves anymore. Instead of wallowing in depression, I decided to turn things around – I expanded the property while the repair was going on.

 
Boots Alcantara
Owner, Casa San Pablo
Inn's capacity: 17 rooms, 100-140 people
4. The shoe must go on

My business was experiencing a major slump, and I had to decide whether to continue operations or close shop. I decided to continue even when I was incurring losses for the sake of my employees . I realized then that an entrepreneur is not only responsible for oneself, but for the people working for him as well.

 
Aurelio Dagdag
Business owner, J.A.C. Footwear
Business started: 1993, Number of workers: 25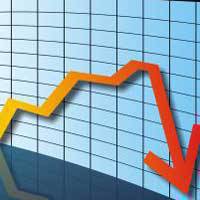 ADVERTISEMENT - CONTINUE READING BELOW
5. Learn from the experts

After retirement from the corporate world, I went into business. My first business venture failed. I then realized that I needed guidance on how to run a business successfully, so I turned to experts. I chose a Candy Corner franchise, and we have been in operations for almost five years now.

 
Joel and Minda Rayos
Franchisees, Candy Corner
The Rayos Couple operates two Candy Corner stores in Lipa City, Batangas.
Monthly average sales: P140,000