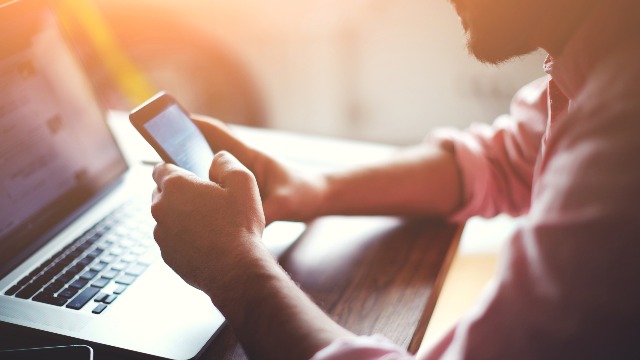 Many think being an OFW means living it up abroad, but anyone who has tried to eke out a living in a foreign land will definitely say otherwise. Their quest to attain a better life is not an easy one, which is why more and more OFWs are keen on going back to the Philippines to put up their own business.

Aside from being a great way to grow your income, a successful business might just be your key to living comfortably without having to leave the country.

If you're interested in becoming an OFW entrepreneur but don't know where to start, here are a few pointers you should take note of:

1. Don't touch your savings.
It's not wise to explore a business endeavor without ensuring that you have enough money stashed away in case things go belly-up. A lot of businesses take quite a while before profiting, and you wouldn't want to risk going bankrupt in case things don't turn out the way you hoped for.

2. Invest wisely.
Investing in a business is akin to gambling—there's no sure-fire way to profit. Make sure you're putting your hard-earned money in a venture that will give you the best chance of getting your cash back, like real estate in a strategic area.

3. Make sure your investment is in good hands.
In the same way you wouldn't leave your kids with just about anyone, you probably shouldn't entrust your investment to the first person that applies to you. Conduct thorough interviews with your applicants, make sure your employees—even if they are your relatives—are as trustworthy as they can be, and make sure they're doing all their responsibilities properly.

There are a variety of business ventures that the discerning OFW can invest in and find success. One great avenue to take is real estate since it doesn't need constant and close attention, especially if you pick the right people to work with you.

And since OFWs would like nothing more than to retire in their home country, a property investment can also serve as your eventual retirement home. By venturing into the leasing and rental business, you can use the profit to cover the monthly amortization until you're ready to live in it yourself. Simply put, it's a home that pays for itself.

In this business, there are no better people to trust than the experts at Siglo Suites, Century Properties' exclusive, specialty management and leasing service.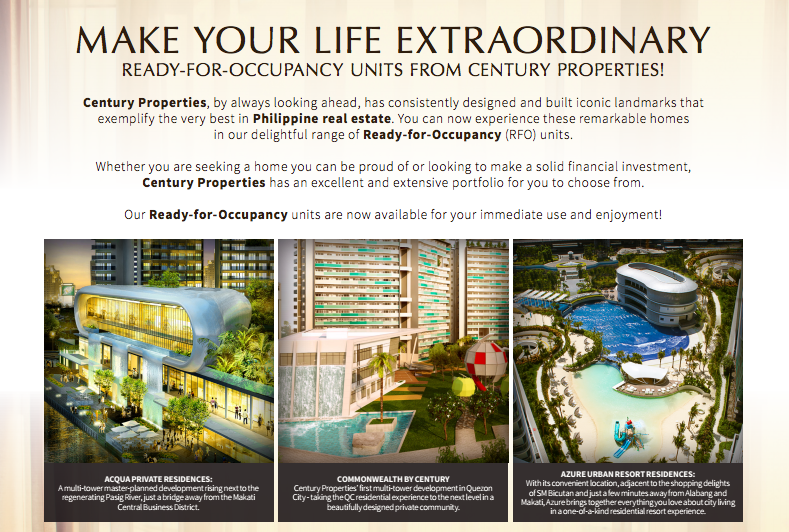 Siglo Suites help Century Properties unit owners manage their units efficiently, renting them to customers looking for short, medium, and long-term rental spaces.

They offer services designed for your convenience and budget, with amenities ranging from processing customer check-ins and check-outs, providing housekeeping and maintenance, overseeing repairs and utility payments, accounting of income and expenses, unit furnishing and interior styling, furniture accounting, performing digital marketing for available units, and so much more.

This maximizes your chances of having reliable rental customers and ensures your unit's earning potential. By signing on with Siglo Suites, you're one step closer to becoming a successful long distance entrepreneur.

With Siglo Suites, your property investment will always be in good hands. Follow Siglo Suites on Facebook and visit www.siglosuites.com to know more.