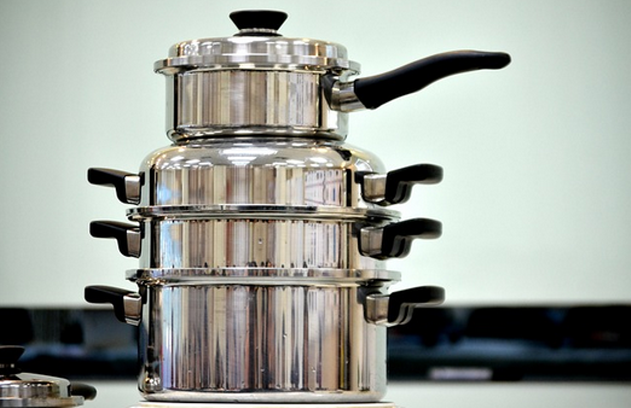 Cooking as a business may be easy enough to imagine, but culinary entrepreneurship is an altogether different thing. As Anthony Brendan Yu, president of the South Luzon cluster of the Jollibee Franchisees Association, defines it, culinary entrepreneurship is the business side of cooking.


He says that culinary entrepreneurship goes beyond making sumptuous meals or well-cooked food. It actually covers the strategic management, operations management, cost management, and marketing management of the food business.


ADVERTISEMENT - CONTINUE READING BELOW
"Culinary entrepreneurship is often mistaken as a cooking class but it is not only about cooking. It refers to the bigger perspective of entrepreneurship—why go into the business, how to go about it, how to start and sustain the business," says Yu.


The premise, he adds, is for one to make profits and this applies not only to restaurants but also to such businesses as bakeries and confectioneries. "The business is all about managing one's inventories given the shorter shelf life of food items," he says. "It's all about dealing with customers—they may not always be right but they should always be served right."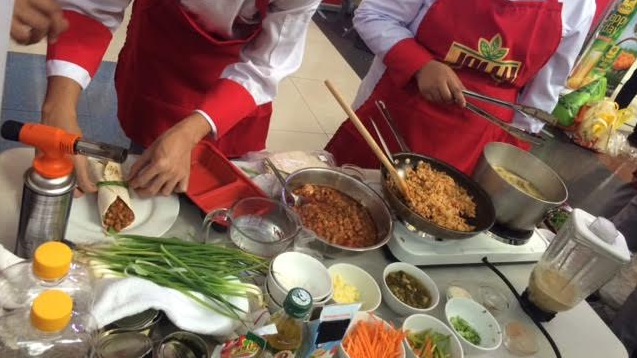 ADVERTISEMENT - CONTINUE READING BELOW
Diferent aspects of business management
As to managing costs, he says it does not necessarily mean lowering costs but substantiating where each peso goes and making sure this investment generates returns.


"Cost management is not curtailing expenses but seeing the output for every expense made," he says. "Cost management has its limits—one can't take out the basics simply to reduce costs."


He adds that it is important for an entrepreneur not just to focus on the percentage of growth of sales but also on how fast one's investments in the business can be recovered. For a start-up business of P2 million, he cites as an example, the ideal recovery period should be less than two years, or a rate of return of about 50%.


Strategic management, says Yu, takes one beyond just growing one's first store but also into analyzing environments for the second store, the third, the fourth, and so on. "This addresses questions of how much more to put into the business, and of whether one should further expand or consolidate in the future," he explains.


ADVERTISEMENT - CONTINUE READING BELOW
He says that managing one's operations begins and ends with one's employees. One must always invest in employees, always giving them the opportunity to grow. "I made my managers co-shareholders in the company and because of that, they make sure the stores perform very well. I encourage my employees to finish their studies to the point that we help do their school homework," he says.

He points out that once you have earned the respect of your employees, they will give you their full support and will ensure that the business runs smoothly.


Yu says that marketing management goes beyond customers buying your products the first time. It's about how you can get customers to come back to your restaurant, buy your products, and be loyal to your brand. He adds that spending a lot in marketing would not work if the basic things like customer care are not first attended to.
ADVERTISEMENT - CONTINUE READING BELOW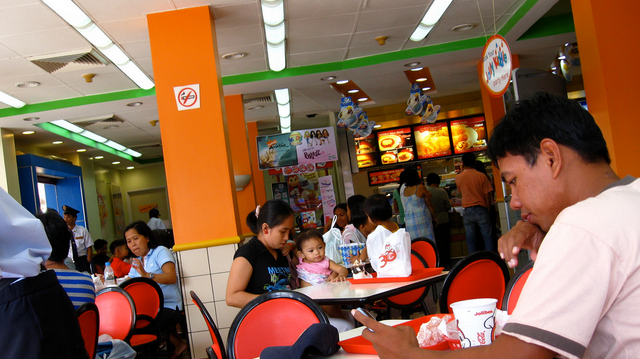 Learning from an expert
Yu learned the ins and outs of the food business from Jollibee Corp.'s founder Tony Tan Caktiong himself, having been with the fast-food chain for 24 years. "I have learned from the likes of him and it's now payback time. I have to share with budding entrepreneurs what I have learned," says Yu, who has been actively holding seminars and talks on culinary entrepreneurship.


ADVERTISEMENT - CONTINUE READING BELOW
A holder of a degree in electronics and communications engineering, Yu started teaching engineering at the De La Salle University in 1983. At that time, he was also working with a semiconductor firm.


During his stint in Jollibee, he started as store manager of its branch at the Landmark Department Store in Makati City. He chose to work for a company-owned store even when his own family already held the first franchise of Jollibee at that time.


He was assigned to the overseas operations of Jollibee before coming back to the Philippines. When he did, he invested his own money into a Jollibee franchise. He now owns four Jollibee stores--three in Batangas and one along Quirino Avenue, Baclaran, in Paranaque City. He will be opening two more stores in Batangas within the year.


"It took a lot of learning to shift from engineering to culinary entrepreneurship," Yu says. "As an engineer, I'm not afraid of numbers and I think that this has somehow given me an edge in this business."
ADVERTISEMENT - CONTINUE READING BELOW