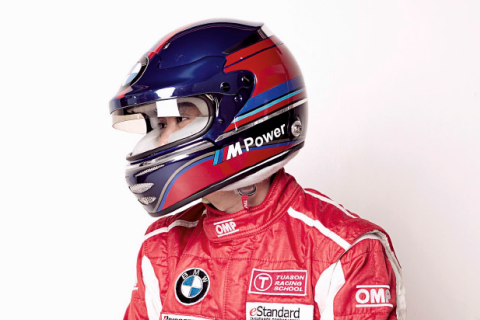 Passion is the creative energy that fuels us. It is a driving need, a compulsion, and we cannot help but seek its fulfillment. It is also propulsion, a force leading to action or movement, which has enabled leaders to change the world.

In 2013, an Ernst & Young survey on global job creation saw nearly half or 43 percent of "the world's most dynamic entrepreneurs" admitting that "a passion for their product or service was the driving force behind their market entry."

Included among the passion-driven are manufacturers, at 35 percent, and healthcare professionals, at 30 percent. Not surprisingly, the most passionate, at 47 percent, were in IT and technology, where the pursuit of "the next big thing" is practically habitual.

Wasn't it Steve Jobs who said, in his much-quoted 2005 commencement speech at Stanford, that you should "have the courage to follow your heart and intuition?" In the same speech, he reasoned, "Your work is going to fill a large part of your life, and the only way to be truly satisfied is to do what you believe is great work. And the only way to do great work is to love what you do."

Of course, the pursuit of passion is not without risk: It can be all-consuming, which makes it potentially destructive as well as constructive. In other words, passion could be the death of you, but it also could very well be the making of you. For the following entrepreneurs who embraced their passions, the struggle is well worth the prize.


Fast mover
Inheriting his dad's passion for cars, a son rebuilds the family fortune

A couple of weeks before Jean Pierre "JP" Tuason graduated from De La Salle University, his dad, racing champion and automobile refinishing mogul Arthur Tuason, died of acute leukemia. Creditors converged, legal battles ensued, and JP's family moved from their Forbes Park home to a rental. "Within six months I was poor," recalls Tuason.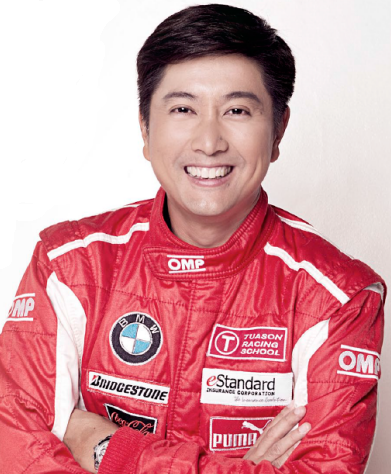 The new industrial engineering graduate, still a bit shell-shocked, got a job at a multinational and become the national sales manager before yearend. He had a monthly salary of P80,000, driving a BMW for his company car. But what he really wanted was to go back to the world of motorsport.

Not surprising for the son of a racecar driver, Tuason's love for motorsport can be traced back when he started karting at age 13. In 1999, Tuason, together with his then girlfriend Jeanette, and his brother Mike, set up a karting clinic, where 150 students showed up for training. The three enjoyed the experience so much they decided to set up the Tuason Racing School (TRS).
   
In 2003, he would break through at the Asian Formula 3 series, at age 27. He left his high-paying but low-excitement job in 2001, gathered his savings, plus the insurance money his dad had left, and high-tailed to the U.S. with Jeanette for a whirlwind tour of racing schools.

Inspired by what he saw, Tuason wanted his racing school to provide a similar premium service in the Philippines—clients show up, pay the fee, get kitted, and later compete in an organized race.

But the Tuasons lacked capital to make this happen. Jeanette's solution: get sponsors. They started with Ford, which initially provided 10 demo units, a relationship that would last a decade and tally up 45 race cars. "We charge P5,000 per person. For most people, wow, that's expensive. But for us, our break-even point is P25,000 per person. Who covers the P20,000? Sponsors," says Tuason.

Most recently, TRS has also organized the California Superbike School for bikers; their inaugural event this year sold out. Tuason says, "People are buying motorcycles that cost P4 million each. That's why people pay P75,000 to do the course, walang problema. At the end of the course, they're safer riders."

Now a family man with five kids—two newborn twins at that—the erstwhile daredevil gave up competitive racing years ago, no longer willing to spend $20,000 a weekend for a Formula 3 race. "If I got into an accident, it cost half a million to repair the car. I love it, I really enjoy doing what I do, but I can't afford to be racing cars anymore. So I made a conscious decision to say, enough of that, I'll stay on the other side and I will support the people that are trying to go up," he says.
ADVERTISEMENT - CONTINUE READING BELOW
See how other entrepreneurs turned their passion projects into successful businesses. Buy the October 2014 issue of Entrepreneur to read the full stories of JP Tuason (Tuason Racing School), Katharina and David Azanza (Feelgood Inc. Juju Cleanse and Juju Eats), Niccolo Jose (Studio 10.10 and Green Canyon Resort), and Paolo Chikiamco (Studio Salimbal).