A book has yet to come out describing in no uncertain terms the qualities of a successful entrepreneur. Neither has an authoritative figure come forward to say he can point to a person on the street who will one day be on top of a money making venture. While doing so is not possible, we can at least look at the traits shared by many successful entrepreneurs. Here are some of them:

 
1. Entrepreneurs have passion

Gillie Sing of Pan de Pidro wanted a bakery because she loved pan de coco and those available in her neighborhood tasted bland –if they didn't actually taste just like other breads. Her husband Peter says Gillie's love for bread allowed her to check on the competition – their bread's taste, pricing, and branding.


John Tan of Chef's Pride says those making it in the business do so because they like what they do. "Ito talaga ang una, If you don't have an interest in what you're doing, you cannot make it big," he says.

 
ADVERTISEMENT - CONTINUE READING BELOW
2. Entrepreneurs are willing to learn and experiment

Gillie learned commercial bread making from Technology Livelihood Resource Center's four-day course. For the next two to three months, she practiced what she learned with her kitchen oven, trying them herself, serving them to her family, and selling them to neighbors.

"Meron lang kaming isang bond paper sa gate, nakasulat kung ano ang na-bake sa araw na yun. Kunwari, pan de sal, P3, ganun lang," Peter says.

Tan, who also owns Mr. Cuapao, says he researched  how to make bacon, and then applied the meat curing lessons he learned at a food expo he attended while working in Singapore. He tracked down a supplier from whom he got samples he used for his first couple of orders.

Myrna Co of UP Institute for Small Scale Industries says entrepreneurs talk to anyone who can help, be it experts, competitors, suppliers or prospective customers. "They are not shy about their ignorance," she says.
ADVERTISEMENT - CONTINUE READING BELOW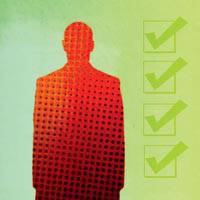 3. Entrepreneurs are willing to work hard

"There's no substitute for hard work," says Tan, who has done every process or operation required of his business.

"Sa lahat ng negosyo, dapat hands-on ka. Nobody but you, who conceived of the business, can give your 100 percent to it. Paano mo iuutos ang isang bagay kung 'di mo alam gawin? Pag kaya mo na gawin ang pinakamahirap, 'yung hindi lang white collar na pautos-utos, kaya mo na maging entrepreneur," he says.

With orders pouring in for Christmas the first month they opened, Gillie stayed up until four in the morning, folding the boxes and putting ribbons on them. Peter, who was at the time busy with the Asian Games, was delivering boxes of Pan De Pidro breads to all parts of the metropolis during the traffic-notorious season.




ADVERTISEMENT - CONTINUE READING BELOW