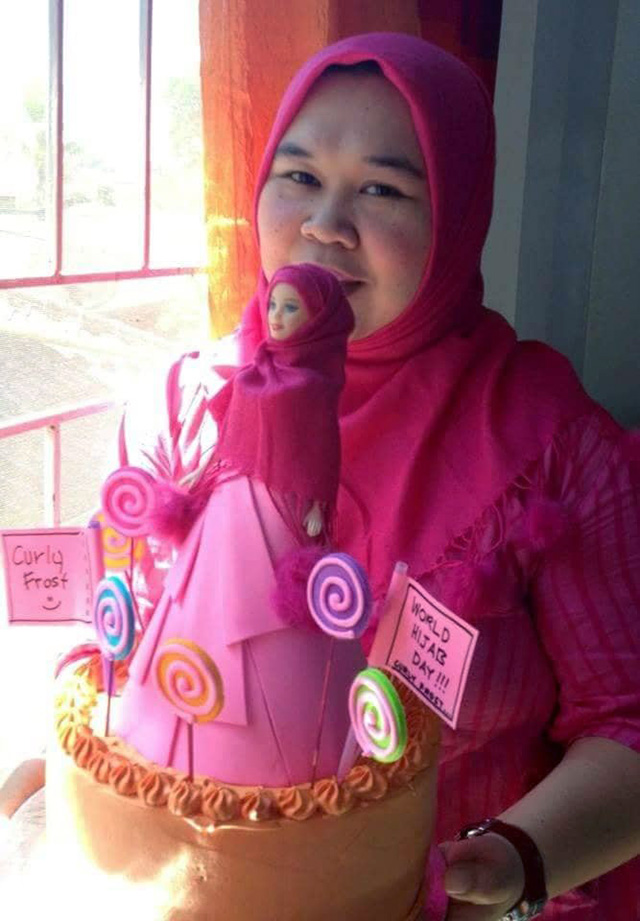 Farhana Rogong-Mariano owns a bakeshop and eatery in Marawi City. Her business was affected when rebels stormed the city in May 2017
The siege of Marawi city in central Mindanao by Islamic State-inspired militants in May 2017 forced more than 350,000 civilian residents to evacuate the country's only Islamic city. Though the war between militants and Philippine military forces had ended by October, and evacuees were eventually allowed to return, coming home to Marawi meant returning to a place half reduced to rubble.
ADVERTISEMENT - CONTINUE READING BELOW
For Farhana Rogong-Mariano, the owner of a baking business that was making at least a million pesos a month prior to the Maute occupation, going home was extra difficult, as she was also grieving the death of her husband who was diagnosed with cancer a few months prior.
The accidental baking business
In 2013, after she and her husband Abdulazis lost all of their savings in what turned out to be a pyramid scam, Rogong-Mariano was desperate to come up with a business idea that needed minimal investment.
One day, she decided to bake a moist chocolate cake at home, which her cousin tasted and praised to no end. Rogong-Mariano posted a photo of her cake on her social media account, and people started to ask about it. So, she got the idea of selling chocolate cakes for a bit of income.
The income that was about to come in was way beyond what Rogong-Mariano had expected, however. In the days that followed, the orders continually poured in. "Posting on social media became key to share about my humble business. People would suddenly call me or come to our house! After a while, I was baking hundreds of chocolate cakes and thousands of cupcakes at a time. So, my husband and I decided to pour our attention on this accidental business I started in my little kitchen and called it Curlyfrost. We hired two baking assistants and turned our living room into a store and customer pick-up point."
ADVERTISEMENT - CONTINUE READING BELOW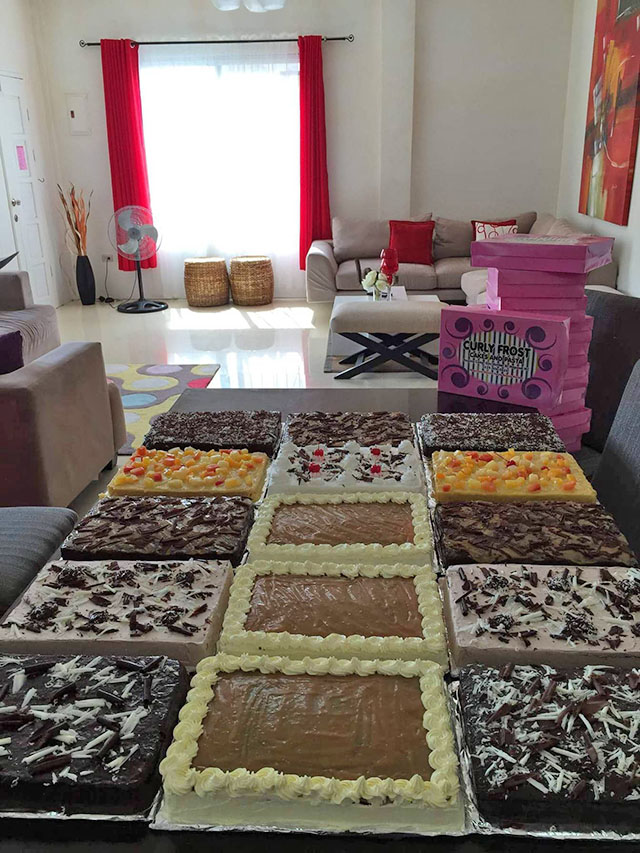 Rogong-Mariano decided to bake a moist chocolate cake at home one day. This started her foray into the baking business
Not willing to waste any opportunities, Rogong-Mariano started offering new flavors (carrot walnut cake, red velvet and cassava cake) two weeks after posting the first photo of her chocolate cake. A few months after, she started to offer dedication cakes, wedding cakes and customized cakes. One of her famous works was a Barbie doll cake where the doll wore a hijab.
ADVERTISEMENT - CONTINUE READING BELOW
Her business' growth was so organic and sudden that she could not quantify the capital she had put in; she just used earnings to buy more ingredients and tools. "I started with one kilo of flour and a kilo of sugar until I was using up sacks and sacks of each everyday," she shares.
Between 2013 and 2017, Rogong-Mariano also opened a restaurant behind their house and she started to offer catering services and dessert buffets. Her business did well, generating a seven-figure monthly income that enabled her to purchase properties and pay for family vacations abroad. "Not only were we earning, we were also enjoying the process of baking and running a business," she says.
The setbacks
In 2017, however, the couple along with their three children—15-year-old Kchanza, 12-year-old JB and six-year-old Brent—had to evacuate Marawi City. The family rented an apartment in Iligan City, as they awaited the end of the militant-government war in their hometown.
ADVERTISEMENT - CONTINUE READING BELOW
"I thought the siege was enough to test my strength, but I was wrong," says Rogong-Mariano. On top of being dislocated from her family's home and place of business, her husband was diagnosed with stage-4 cancer. "The doctor told me my husband had only a few months to live. I brought him to a well-known hospital to get another opinion. I also brought him to St. Luke's Hospital in Quezon City, but the findings were all the same."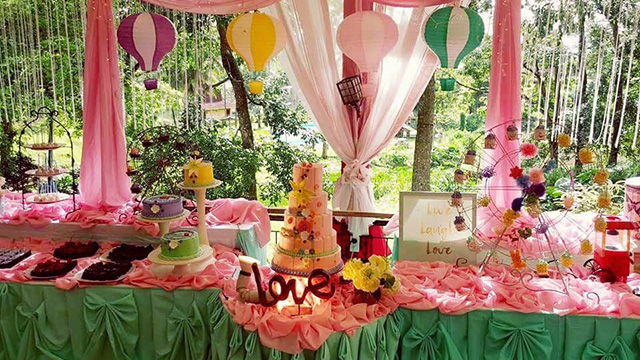 ADVERTISEMENT - CONTINUE READING BELOW
Rogong-Mariano has gone back to Marawi after the siege. She has since hired eight crewmembers, one baker and two cooks to help her operate her commissary and restaurant
Rogong-Mariano's husband stayed in the hospital for eight months. In March of 2018, he passed away at the Lung Center of the Philippines in QC. "On the same day, I brought him back to Marawi. The siege had ended by then and we were allowed to go home. We buried him the very next day."
Rebuilding her business and her life
Other than dealing with her grief, Rogong-Mariano had to fix their house, which was looted and also used by military forces as a hideout spot during the siege. And her passion for baking and doing business was essential to rebuilding her family's life in Marawi. Soon after burying her husband, Rogong-Mariano re-opened her Dine@Home restaurant where she focused most of her attention.
ADVERTISEMENT - CONTINUE READING BELOW
"I posted on my Facebook account that the widow baker was back! I got so much support from friends who told me they missed my food. A week after re-opening, the number of customers started to increase on a daily basis, which is saying a lot since half of Marawi was a ghost town!"
Now, business is back to normal, Rogong-Mariano says. She has since hired eight crewmembers, one baker and two cooks to help her operate her commissary and restaurant. Her average monthly sales now are Php850,000 and growing.
The reason for her success is her desire to learn and offer quality. "People always ask me what culinary school I attended but the truth is I have never paid for a single baking class. At 10, I already knew how to make a simple cake. I continued to learn by reading magazines and books, watching YouTube videos, and experimenting in the kitchen until I got the exact taste I wanted."
ADVERTISEMENT - CONTINUE READING BELOW
But being back in Marawi has definitely not been all sweet. "I still cry and scream each time I remember Adz [her late husband]." So she tries to focus on two important things: first, caring for her three kids, and second, growing her business. In the next two years, Rogong-Mariano says people can expect to see her open a garden hall cafe in her hometown.
*****
Chiara U. Mesiona is a Davao-based freelance business writer. Get in touch with her at chiara.mesiona.B2Bcopywriter@gmail.com.