It takes 182 hours to accomplish 20 different tax and other government payments in the Philippines, according to the World Bank's 2018 Doing Business Report. That is more than a week of your life you cannot take back.
Thanks to two newly-developed tax preparation and payment apps, you can potentially cut that time to just an hour or two monthly, or 24 hours a year.
ADVERTISEMENT - CONTINUE READING BELOW
Founded in the last two years, website app Taxumo and mobile app Moneygment make it possible to file and pay taxes online.
Both apps work as online bookkeeper and tax assistant, allowing users to encode their expenses and income in a system that will automatically turn the inputs into data needed for various Bureau of Internal Revenue (BIR) forms and calculate the taxes due.
Below are some of the major features of the apps.
Taxumo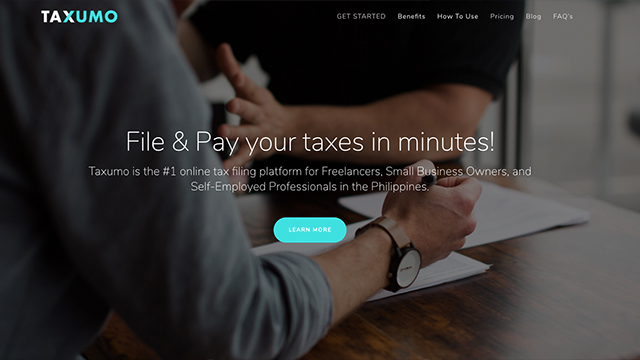 ADVERTISEMENT - CONTINUE READING BELOW
Taxumo is a web app accessible only through desktop computers. It allows users not just to encode expenses and income but also upload the necessary supporting documents. This may prove especially convenient for those whose documents are all stored in a laptop or desktop.
 Related story: Filing Taxes? There's an App for That
For example, if a user includes an electricity bill as part of monthly expenses, he or she can upload a copy of the bill into the system. Apart from inputting data needed to generate financial statements, that also helps users store and retrieve images of bills and other documents for later use.
The encoded data is used to automatically fill in BIR forms for a specific tax payment so the user does not need to worry about accomplishing forms offline. Some information needed for different tax payments, such as business name or TIN, for example, are also stored in the system automatically so one does not need to repeatedly encode these.
ADVERTISEMENT - CONTINUE READING BELOW
As for the cost of the service, Taxumo used to charge a fixed subscription rate of Php1,295 to as much as Php9,995 a month. But in February 2018, they changed their pricing scheme and now seek processing fees per filing instead. Filing for quarterly percentage tax and quarterly income tax cost Php250 each while the cost for the filing of annual tax return remains undisclosed.
Since Taxumo began, it only accepted payments through Paypal, whose service fees come on top of the subscription fees. Heeding the demand of some of its users, it recently linked up with Dragonpay, allowing bank deposits and debit card payments to be used as well. Payments for taxes due are coursed the same way although Taxumo remits these separately to the BIR.
Moneygment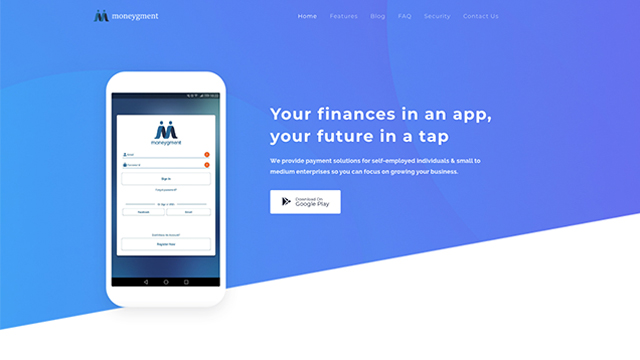 ADVERTISEMENT - CONTINUE READING BELOW
Unlike Taxumo, which is a web app, Moneygment is a mobile app, which is great for entrepreneurs who basically use their smartphones as their computer. However, it is only available for Android-power phones for now.
Launched only in January, Moneygment is not only a tax-filing mobile app, but is also a payment gateway for Social Security System (SSS), Philippine Health Insurance Corp. (PhilHealth) and PAG-IBIG Fund contributions.
Once a user signs up, he or she will see two main features in the app's home section: payment for SSS, Philhealth and PAG-IBIG Fund contributions, and tax payments. The latter has four key parts: profile creation, which will ask for a user's general tax information such as job title, tax identification number, revenue district office and preferred tax computation; encoding of income and expense; tax computation and transaction details.
Users need to encode all of their income and expenses manually using a smartphone, which is a bit of challenge unless you're really adept at typing using a small screen and keypad.
ADVERTISEMENT - CONTINUE READING BELOW
However, the other features of the app are rather easy to use. The tax computation menu allows users to select the tax to be paid, and for which month and year. With all income and expenses already encoded into the system, the user can select these items with ease in filling out tax forms and calculating the tax due.
As for the cost of the service, the fee for processing of monthly tax filings is only Php650 per transaction. According to a Moneygment customer service representative, the payment for annual ITR filing can range from Php2,499 (without auditing help) to Php3,999. Online payments are accepted through Paypal, Dragonpay and ECPay. Taxes due are also paid through these methods though Moneygment remits these to the BIR in a separate transaction.
This article was updated on April 16, 2018 to reflect changes on Taxumo's business model and the company's subscription rates. 
*****
Elyssa Christine Lopez is a staff writer of Entrepreneur PH. Follow her on Twitter @elyssalopz
ADVERTISEMENT - CONTINUE READING BELOW